Two Hollywood producers send for playwright Rabbit Brown to rescue their $8 million movie and save them from financial ruin. In the course of the play, one of the producers develops a hideous green rash, symbolic of his greed. Ultimately, the playwright succumbs to the same fate.
Credits
Creative team

Sam Shepard's When the World Was Green (A Chef's Fable), co-written with Joseph Chaikin, appeared in last season's American Repertory Theater New Stages series, and will appear on tour at the Moscow Art Theatre in Russia March 28-31 and in Singapore June 9-11. Mr. Shepard won the 1979 Pulitzer Prize for Buried Child. He and is also the author of the Obie-award-winning plays Chicago, Icarus Mother, Red Cross, Forsenic and the Navigators, Melodrama Play, The Tooth of Crime, Action, Curse of the Starving Class, and Fool for Love, A Lie of the Mind (New York Drama Critics Circle Award), and the recent States of Shock, which premiered at the New York Shakespeare Festival and moved to the Royal Court theatre in London. Mr. Shepard wrote the screenplays for Antonioni's Zabriskie Point, Altman's Fool for Love, and Wender's Paris, Texas. As an actor, he appeared in Days of Heaven, Resurrection, Raggedy Man, The Right Stuff, Frances, Country, and Fool for Love. In 1986, Mr. Shepard was inducted into the American Academy of Arts and Letters, where in 1992, he was awarded its Gold Medal for Drama.

Directed by
David Wheeler
On Broadway, he directed Richard III with Al Pacino, and The Basic Training of Pavlo Hummel, for which Mr. Pacino won the Tony Award for Best Actor. Regional theatres include the Guthrie Theatre, Alley Theatre, Paper Mill Playhouse, Berkeley Rep, Arizona Theatre Company, Pittsburgh Playhouse, and the Charles de Rochefort Theatre in Paris, where he directed the French premiere of Edward Albee's The Zoo Story.
As the artistic director of the Theatre Company of Boston (TCB) from 1963 to 75, Mr. Wheeler directed over eighty productions. Among these were ten by Pinter, seven by Brecht, five by Albee, nine by Beckett, two by O'Neill, and numerous works by new writers such as Ed Bullins, Jeffrey Bush, John Hawkes, Adrienne Kennedy, and Sam Shepard. Through these productions and others, he helped to launch the careers of then-unknown actors including Paul Benedict, Larry Bryggman, John Cazale, Stockard Channing, Blythe Danner, Robert DeNiro, Robert Duvall, Hector Elizondo, Spalding Gray, Paul Guilfoyle, Dustin Hoffman, Al Pacino, Jon Voight, Ralph Waite, and James Woods. His film The Local Stigmatic (with Mr. Pacino)—adapted from the play by Heathcote Williams—was presented at the Montreal Film Festival and screened at the Whitney Museum and the MOMA. It will be released in 2006.
Mr. Wheeler's honors include the Elliot Norton Award for his work on Misalliance, the St. Botolph Club Foundation's Award for Distinction in the Performing Arts, and the Rodgers and Hammerstein Award. He has taught and directed at Harvard University, Boston University, MIT, Brandeis, Barnard, Colorado College, and Circle-in-the-Square. He has directed student productions at U.N.C. Chapel Hill, U.C. Irvine and Long Beach, and Évora, Portugal. After receiving his masters at Harvard, Mr. Wheeler trained with José Quintero in New York during the great "O'Neill years" of the 1950's.
Set design by
Kate Edmunds
Costume design by
Lynn Jeffery and Elizabeth Perlman
Lighting design by
Thom Palm
Music composed by
Joel Press
Cast


Ben Halley, Jr., was most recently seen at the American Repertory Theater as Durandarte in the summer 1995 Cambridge performances of The King Stag, Tiger Brown in The Threepenny Opera, Pistol in Henry V, and Agamemnon and Apollo in The Oresteia. He is a classical actor whose artistry has taken him from Broadway to Hollywood, to the prominent resident theaters of America, to London, and to the major festival houses of Europe. Mr. Halley made his professional directorial debut with the South Coast Repertory Theatre in Costa Mesa, California.


Harry S. Murphy, who returns to play Christopher Sly in The Taming of the Shrew and Collie Couch in In the Jungle of Cities, spent many seasons at the American Repertory Theater and appeared in over a dozen productions here, including The King Stag, Angel City, Platonov, 'Tis Pity She's a Whore, As You Like It, The School for Scandal, Alcestis, The Balcony, Sganarelle, Six Characters in Search of an Author, and The Marriage of Figaro. His Broadway credits include Macbeth, Othello, Big Time, and The Good Times are Killing Me. He also appeared in such musicals as The Boys from Syracuse and Happy End (at the A.R.T ), as well as Jacques Brel Is Alive and Well . . . and Good Sport. Other resident credits include Room Service, Henry V, Hedda Gabler, Phaedre, Romeo and Juliet, and Twelfth Night. Mr. Murphy appeared in the feature films Calendar Girl, Eddie Macon's Run, and The Return, and his television credits include Cosby, Law and Order, Spenser for Hire, True Blue, and New York Undercover.
Rabbit Brown
John Bottoms
Rabbit Brown
John Bottoms


Miss Scoons
Karen MacDonald
Irina Nikolayevna Arkadina in The Seagull. A.R.T.: founding member, sixty-six productions including Elena Ceausescu in The Communist Dracula Pageant, When It's Hot, It's Cole, Luisa in Cardenio, Margrethe Bohr in Copenhagen, Kitty Farmer in Donnie Darko, A Marvelous Party!, Mrs. Bumble in Oliver Twist (also at Theatre for A New Audience and Berkeley Repertory Theatre), Island of Slaves, the Nurse in Romeo and Juliet, Estelle in No Exit, Ellen in Olly's Prison, Anna in Dido, Queen of Carthage, Madamoiselle in The Provok'd Wife, Frosine in The Miser, Meg in The Birthday Party, Hippolyta/Titania in A Midsummer Night's Dream, several roles in Highway Ulysses, Kalonika in Lysistrata, Simonne Evrard in Marat/Sade, Emilia in Othello, the Duchess of Gloucester and Duchess of York in Richard II, the title role in Mother Courage, and Madam Yelena Popov/Nastasya in Three Farces and a Funeral. She has also appeared as Paulina in The Winter's Tale, Translator/Ursula in Full Circle, Zinaida in Ivanov, Anaïs Nin in The Idiots Karamazov, The Maid in Charlie in the House of Rue, Eileen in The Cripple of Inishmaan, Enone in Phaedra, Margaret Brennan in The Marriage of Bette and Boo, Female Interviewer in Valparaiso, Beline in The Imaginary Invalid, the Chorus Leader in The Bacchae, Mrs. Darling in Peter Pan and Wendy, Mrs. Pierson in The Cabinet of Dr. Caligari, Gena in The Wild Duck, Smeraldina in The King Stag, Karen in Six Characters in Search of an Author, and in Big River, School for Scandal, and Baby With the Bathwater. New York: Roundabout Theatre, Second Stage, Playwright's Horizons, and Actors' Playhouse. Regional: The Misanthrope (Arsinöe, Berkshire Theatre Festival), Infestation (Mother, Boston Playwrights Theatre), Twelfth Night (Maria, Commonwealth Shakespeare Company), The Beauty Queen of Leenane (Maureen) and The Last Night of Ballyhoo (Boo, Vineyard Playhouse), Who's Afraid of Virginia Woolf (Martha, Elliot Norton Award) and Frankie and Johnny in the Clair de Lune (Frankie, Merrimack Repertory Theatre), As You Like It (Rosalind, Shakespeare & Co), Shirley Valentine (Shirley, Charles Playhouse). Other: Alley Theatre (Company member), the Goodman Theatre, the Wilma Theatre, Long Wharf Theatre, Geva Theatre, Syracuse Stage, Buffalo Studio Arena, Cincinnati Playhouse, Philadelphia Festival of New Plays.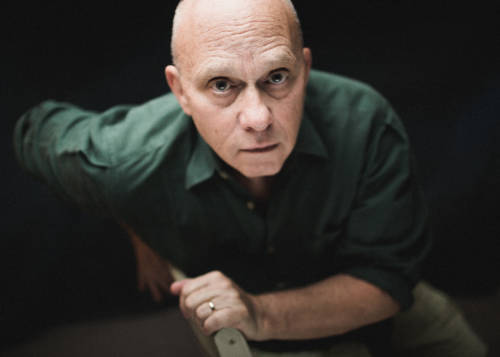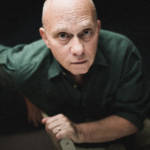 A.R.T.: 119 productions, including R. Buckminster Fuller: THE HISTORY (and Myster) OF THE UNIVERSE (R. Buckminster Fuller), Cabaret (Fraulein Schneider), Endgame (Clov), The Seagull (Dorn), Oliver Twist (also at Theatre for a New Audience and Berkeley Repertory Theatre), The Birthday Party (Stanley), Highway Ulysses (Ulysses), Uncle Vanya (Vanya), Marat/Sade (Marquis de Sade), Richard II (Richard). Broadway: Jackie: An American Life (23 roles). Off-Broadway: Johan Padan (Johan), Big Time (Ted). Tours with the Company across the U.S., with residencies in New York, Chicago, San Francisco and Los Angeles, and throughout Europe, Canada, Israel, Taiwan, Japan and Moscow, and has recently been performing Julius Caesar in France. Other: I Am My Own Wife, Boston TheatreWorks; Approaching Moomtaj, New Repertory Theatre; Twelfth Night and The Tempest, Commonwealth Shakespeare Co.; London's Battersea Arts Center; five productions at Houston's Alley Theatre, including Our Town (Dr. Gibbs, directed by José Quintero); and many theatres throughout the U.S. Awards: 1994 Elliot Norton Prize for Sustained Excellence, 2000 and 2004 IRNE Awards for Best Actor, 1997 Los Angeles DramaLogue Award (for title role of Shlemiel the First). Television: Julie Taymor's film Fool's Fire (PBS American Playhouse), "Unsolved Mysteries," "Del and Alex" (Alex, A&E Network). Film: Mystic River (directed by Clint Eastwood), The Pink Panther II. He is on the faculty of the A.R.T. Institute, teaches acting at Harvard University and Emerson College, and is a graduate of the Yale School of Drama.