Duke Senior and later his daughter Rosalind are both unfairly banished to the Forest of Arden. Rosalind's beloved cousin Celia accompanies her. When Rosalind discovers that her lover Orlando has also been banished to the forest, she decides to disguise herself as a young man to test his love. In the end, Rosalind's autocratic uncle is transformed by the benevolence of the woods and returns all of her father's land to him while everyone celebrates the marriages of Rosalind to Orlando and Celia to Oliver.
Credits
Creative team
Directed by
Andrei Belgrader
Andrei Belgrader is well known to American Repertory Theater audiences for his productions of Loot, We Won't Pay! We Won't Pay!, Ubu Rock, The Servant of Two Masters, Rameau's Nephew, The Bald Soprano and the Chairs, Waiting for Godot (for which he received the Boston Circle Critics Awards for Best Play and Best Director for 1982/1983), Measure for Measure, and As You Like It. Since arriving from his native Romania in 1978, Mr. Belgrader has directed several off-Broadway productions, including Waiting for Godot, Scapin, Woyzeck, and Troilus and Cressida. At Yale Repertory Theatre he directed Molière's Scapin, which he adapted with Shelly Berc and Rusty Magee and was subsequently performed at Classic Stage Company in New York and American Conservatory Theater in San Francisco. His other credits at Yale Repertory Theatre include John Guare's Moon Over Miami, The Miser, As You Like It, Alfred Jarry's Ubu Rex, the American premiere of Dario Fo's About Face, Joe Orton's What the Butler Saw, and Gogol's Marriage. At the Goodman Theatre in Chicago he directed Beckett's Happy Days. Mr. Belgrader also worked at the West Bank Cafe, where he directed Qunicy Long's Korea and Tom Eyen's The White Whore and The Bit Player, which was subsequently performed at the Edinburgh Festival and then moved to two London theaters. For the Double Image Theatre, he directed Ondine and Brendan Cole's Tenth Avenue Tales. With Shelley Berc, Mr. Belgrader also adapted Rameau's Nephew and directed the original production for the Classic Stage Company in New York. For the Norwegian State Theatre, he directed Nikolai Erdman's Suicide. Mr. Belgrader also directed several episodes of Coach for MCA Universal.
Costume design by
Adrianne Lobel
Lighting design by
William Armstrong
Music composed and orchestrated by
Paul Schierhorn
Music Directed by
Stephen Drury
Cast

Duke Senior/Duke Frederick

Duke Senior/Duke Frederick
Jeremy Geidt
A.R.T. Senior Actor, founding member of the Yale Repertory Theatre and the A.R.T. Yale: more than 40 productions (including The Seagull). A.R.T.: 100 productions including The Seagull (three turns as Sorin), Julius Caesar, Three Sisters, The Onion Cellar, Major Barbara (Undershaft), Heartbreak House (Shotover), A Midsummer Night's Dream (Quince four times, Snug once), Henry IV (Falstaff), Twelfth Night (Toby Belch), The Caretaker (Davies), The Homecoming (Max), Loot (Truscott), Man and Superman (Mendoza/Devil), Waiting for Godot (Vladimir), The Threepenny Opera (Peacham/Petey), Ivanov (Lebedev), Three Sisters (Chebutkin), Buried Child (Dodge), The Cherry Orchard (Gaev) and The King Stag (Pantelone). Teaches at Harvard College, Harvard's Summer and Extension Schools and at the A.R.T/MXAT Institute. Trained at the Old Vic Theatre School and subsequently taught there. Acted at the Old Vic, Young Vic, The Royal Court, in the West End, in films and television and has been hosting his own show "The Caravan" for the BBC for five years. Came to the U.S. with the satirical revue The Establishment and acted on and off Broadway, at the Stratford Shakespeare Festival and at the Lincoln Center Festival. Lectured on Shakespeare in India and the Netherlands Theatre School. Received the Elliot Norton Award for Outstanding Boston Actor and the Jason Robards Award for Dedication to the Theatre.
Le Beau/Jaques de Boys/Sir Oliver Martext/First Lord
William McGlinn
Le Beau/Jaques de Boys/Sir Oliver Martext/First Lord
William McGlinn


Charles/Amiens
Harry S. Murphy
Harry S. Murphy, who returns to play Christopher Sly in The Taming of the Shrew and Collie Couch in In the Jungle of Cities, spent many seasons at the American Repertory Theater and appeared in over a dozen productions here, including The King Stag, Angel City, Platonov, 'Tis Pity She's a Whore, As You Like It, The School for Scandal, Alcestis, The Balcony, Sganarelle, Six Characters in Search of an Author, and The Marriage of Figaro. His Broadway credits include Macbeth, Othello, Big Time, and The Good Times are Killing Me. He also appeared in such musicals as The Boys from Syracuse and Happy End (at the A.R.T ), as well as Jacques Brel Is Alive and Well . . . and Good Sport. Other resident credits include Room Service, Henry V, Hedda Gabler, Phaedre, Romeo and Juliet, and Twelfth Night. Mr. Murphy appeared in the feature films Calendar Girl, Eddie Macon's Run, and The Return, and his television credits include Cosby, Law and Order, Spenser for Hire, True Blue, and New York Undercover.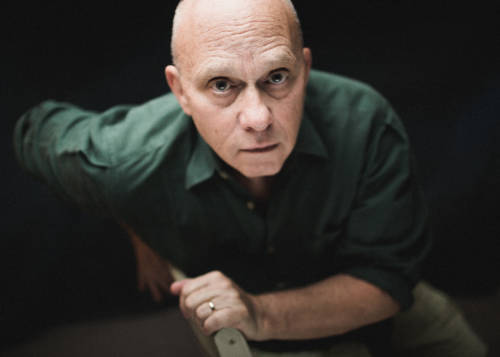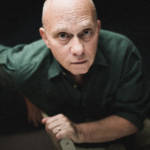 A.R.T.: 119 productions, including R. Buckminster Fuller: THE HISTORY (and Myster) OF THE UNIVERSE (R. Buckminster Fuller), Cabaret (Fraulein Schneider), Endgame (Clov), The Seagull (Dorn), Oliver Twist (also at Theatre for a New Audience and Berkeley Repertory Theatre), The Birthday Party (Stanley), Highway Ulysses (Ulysses), Uncle Vanya (Vanya), Marat/Sade (Marquis de Sade), Richard II (Richard). Broadway: Jackie: An American Life (23 roles). Off-Broadway: Johan Padan (Johan), Big Time (Ted). Tours with the Company across the U.S., with residencies in New York, Chicago, San Francisco and Los Angeles, and throughout Europe, Canada, Israel, Taiwan, Japan and Moscow, and has recently been performing Julius Caesar in France. Other: I Am My Own Wife, Boston TheatreWorks; Approaching Moomtaj, New Repertory Theatre; Twelfth Night and The Tempest, Commonwealth Shakespeare Co.; London's Battersea Arts Center; five productions at Houston's Alley Theatre, including Our Town (Dr. Gibbs, directed by José Quintero); and many theatres throughout the U.S. Awards: 1994 Elliot Norton Prize for Sustained Excellence, 2000 and 2004 IRNE Awards for Best Actor, 1997 Los Angeles DramaLogue Award (for title role of Shlemiel the First). Television: Julie Taymor's film Fool's Fire (PBS American Playhouse), "Unsolved Mysteries," "Del and Alex" (Alex, A&E Network). Film: Mystic River (directed by Clint Eastwood), The Pink Panther II. He is on the faculty of the A.R.T. Institute, teaches acting at Harvard University and Emerson College, and is a graduate of the Yale School of Drama.
Tony Shalhoub most recently appeared at the American Repertory Theater in the role of Bobby in The Old Neighborhood, having appeared previously in eighteen A.R.T. productions over four seasons. His roles included He in Diderot's Rameau's Nephew (which he also played off-Broadway), Pozzo in Waiting for Godot (1983), Joseph Surface in The School for Scandal, Angelo in Measure for Measure, Solyony in Three Sisters, Spear in the premiere of Rundown, and The Son in Six Characters in Search of an Author. A 1980 graduate of the Yale School of Drama, he performed in seven productions at the Yale Repertory Theatre, appearing as Vince in Buried Child, and Crotch and General Laskey in Ubu Rex. Tony has appeared on Broadway in The Heidi Chronicles and Conversations with My Father (Tony Award nomination), in Zero Positive and For Dear Life at the Public Theater, and Richard III and Henry IV, Part I at Shakespeare-in-the-Park. Other resident credits include Progress at the Long Wharf Theatre, and Rum and Coke at Coconut Grove. Film credits include the highly acclaimed Big Night opposite Stanley Tucci, Searching for Bobby Fischer, Honeymoon in Vegas, Barton Fink, Longtime Companion, and Quick Change. On television, Mr. Shalhoub played Ian Stark on the NBC series Stark Raving Mad, and was a regular cast member on the long-running series Wings. He has also appeared in The Equalizer, Spencer for Hire, and numerous TV movies including Day One, in which he portrayed Enrico Fermi.


Stephen Rowe (Tito Belcredi in Enrico IV) is a founding member of the A.R.T. company whose work includes A Midsummer Night's Dream, As You Like It, Lulu, Man and Superman, The Wild Duck, and his one-man show Albee's Men (which opened the 2002 season at the Berkshire Theatre Festival). His Broadway credits include The Nerd, Some Americans Abroad, Serious Money, and Spoils of War. New York Shakespeare Festival audiences have seen him in The Tempest, Macbeth, Coming of Age in Soho, A Private View, and The Normal Heart. His extensive working relationship with Edward Albee includes The Zoo Story and Who's Afraid of Virginia Woolf at Vienna's English Theatre, the international Albee Directs Albee project, and last season's Tiny Alice Off-Broadway. Since his last A.R.T. appearance in Full Circle, he has performed in Mark Lamos's School for Scandal and in Emily Mann's Romeo and Juliet, both at the McCarter Theatre; and in Defying Gravity at the Merrimack Repertory Theatre. Mr. Rowe has performed at Yale Repertory Theatre, Hartford Stage, Williamstown Theatre Festival, A Contemporary Theatre in Seattle, and has received the Bay Area Theatre Critics Award for his performarnce in Berkeley Rep's Sight Unseen, and the DramaLogue Award for So Many Words at South Coast Repertory in Los Angeles. He has been seen on television in Law and Order, E.R., Cheers, Wings, L.A. Law, Beverly Hills 90210, and Law and Order: Criminal Intent, and in the films Attack of the 50 Foot Woman and Basic Instinct.
William/Courtier
Peter Tamm
William/Courtier
Peter Tamm
A.R.T.: Cherry was a founding member of the A.R.T. and has appeared multiple times on its stage, including: King Lear, Twelfth Night (with Diane Lane), Three Sisters, As You Like It, The Serpent Woman, Life is a Dream, The Caucasian Chalk Circle, Major Barbara, Love's Labors Lost, Lysistrata. Broadway and Off-Broadway: Doubt (Tony Award, Drama Desk Award), The Heiress (Tony Award, Drama Desk Award), Pride's Crossing (Drama Desk Award), Lincoln Center Theater; Angels in America; Imaginary Friends; Moon for the Misbegotten (Tony Award nomination); The Night of the Iguana; Our Country's Good (Tony Award nomination); Faith Healer; Mrs. Warren's Profession; The Baltimore Waltz (OBIE Award). Television: "24" (Emmy Award for role as President Allison Taylor), "What Makes a Family," and most recently as Dr. Judith Evans in "Awake." Film: Ocean's Twelve, Cradle Will Rock, The Horse Whisperer, The Perfect Storm, Erin Brockovich, Signs, The Village, Mother and Child, Swimmers, Terrence Malick's upcoming film Knight of Cups.


Irina Nikolayevna Arkadina in The Seagull. A.R.T.: founding member, sixty-six productions including Elena Ceausescu in The Communist Dracula Pageant, When It's Hot, It's Cole, Luisa in Cardenio, Margrethe Bohr in Copenhagen, Kitty Farmer in Donnie Darko, A Marvelous Party!, Mrs. Bumble in Oliver Twist (also at Theatre for A New Audience and Berkeley Repertory Theatre), Island of Slaves, the Nurse in Romeo and Juliet, Estelle in No Exit, Ellen in Olly's Prison, Anna in Dido, Queen of Carthage, Madamoiselle in The Provok'd Wife, Frosine in The Miser, Meg in The Birthday Party, Hippolyta/Titania in A Midsummer Night's Dream, several roles in Highway Ulysses, Kalonika in Lysistrata, Simonne Evrard in Marat/Sade, Emilia in Othello, the Duchess of Gloucester and Duchess of York in Richard II, the title role in Mother Courage, and Madam Yelena Popov/Nastasya in Three Farces and a Funeral. She has also appeared as Paulina in The Winter's Tale, Translator/Ursula in Full Circle, Zinaida in Ivanov, Anaïs Nin in The Idiots Karamazov, The Maid in Charlie in the House of Rue, Eileen in The Cripple of Inishmaan, Enone in Phaedra, Margaret Brennan in The Marriage of Bette and Boo, Female Interviewer in Valparaiso, Beline in The Imaginary Invalid, the Chorus Leader in The Bacchae, Mrs. Darling in Peter Pan and Wendy, Mrs. Pierson in The Cabinet of Dr. Caligari, Gena in The Wild Duck, Smeraldina in The King Stag, Karen in Six Characters in Search of an Author, and in Big River, School for Scandal, and Baby With the Bathwater. New York: Roundabout Theatre, Second Stage, Playwright's Horizons, and Actors' Playhouse. Regional: The Misanthrope (Arsinöe, Berkshire Theatre Festival), Infestation (Mother, Boston Playwrights Theatre), Twelfth Night (Maria, Commonwealth Shakespeare Company), The Beauty Queen of Leenane (Maureen) and The Last Night of Ballyhoo (Boo, Vineyard Playhouse), Who's Afraid of Virginia Woolf (Martha, Elliot Norton Award) and Frankie and Johnny in the Clair de Lune (Frankie, Merrimack Repertory Theatre), As You Like It (Rosalind, Shakespeare & Co), Shirley Valentine (Shirley, Charles Playhouse). Other: Alley Theatre (Company member), the Goodman Theatre, the Wilma Theatre, Long Wharf Theatre, Geva Theatre, Syracuse Stage, Buffalo Studio Arena, Cincinnati Playhouse, Philadelphia Festival of New Plays.
Courtiers
Stephen Culp, Brady Fowler, Antony Rudié, Felix Van Dijk
Courtiers
Stephen Culp, Brady Fowler, Antony Rudié, Felix Van Dijk
Trees
Polly Corman, Dawn Darfus, Ellen Finholt, Terry Stoecker, Ann Titolo
Trees
Polly Corman, Dawn Darfus, Ellen Finholt, Terry Stoecker, Ann Titolo