Writer and performer Kate Hamill (Bedlam's Sense and Sensibility)—Wall Street Journal's 2017 Playwright of the Year and one of the 10 most produced playwrights for the last three consecutive seasons—talks with A.R.T.'s Director of Artistic Programs & Dramaturg Ryan McKittrick about adapting Homer's The Odyssey, reexamining classic texts through a feminist lens, and centering complex female characters in her plays. Experience a scene from her new play read by Chukwudi Iwuji (Odysseus) and Alejandra Escalante (Nausicaa), hear about the images, events, and research that have inspired her adaptation, and discover why she feels she has always been meant to adapt The Odyssey.
Hamill's adaptation of The Odyssey engages with some of the most pressing questions surrounding the trauma of war, asking how we decide who our heroes are, and how we can learn to embrace healing and forgiveness to end cycles of violence.
The Odyssey is supported in part by an award from the National Endowment for the Arts.
Join the Virtual Green Room
Following the event, ten randomly selected ticket holders, the series sponsors, and all A.R.T. donors of $500 or more will be eligible to continue the conversation "backstage" in the Virtual Green Room with commissioned artists and A.R.T. staff. The ten ticket holders will be randomly selected on January 4 at 4PM.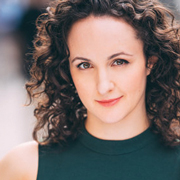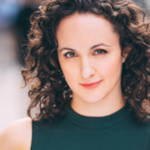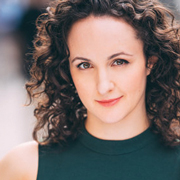 Kate Hamill
A.R.T.: Bedlam's Sense & Sensibility. Kate is an actor/playwright. Her plays include Sense & Sensibility (in which she originated the role of Marianne; Winner, Off-Broadway Alliance Award; Drama League Award nomination for Best Revival; 265+ performances Off-Broadway). Other plays include Vanity Fair (in which she originated the role of Becky Sharp; Off-Broadway Alliance Award nomination), Pride and Prejudice, In the Mines (Sundance Lab semi-finalist), Little Women, Em (Red Bull New Play finalist), Little Fellow (O'Neill semi-finalist). Additional acting credits include: Bedlam's The Seagull; Internet Famous, Youngblood; Dreams of A... Marsupial Girl, PearlDamour; Cyrano (upcoming), Amphibian Stage; numerous independent films. Kate's plays have been produced Off-Broadway, at
 the Guthrie Theatre, Seattle Rep, PlayMaker's Rep, Hudson Valley Shakespeare Festival, Dallas Theater Center, Folger Theatre (8 Helen Hayes Award nominations; Helen Hayes Award for Outstanding Production, Sense & Sensibility), and others. Upcoming productions at Oregon Shakespeare Festival, Arvada Center, Jungle Theatre, and more. Kate is currently working on new adaptations of Little Women, 20K Leagues Under the Sea, and The Odyssey, as well as several new original plays, including Love Poem and Prostitute Play. She was one of 2016's top twenty most-produced playwrights in America; Sense & Sensibility was one of the top ten most-produced plays.
Alejandra Escalante
A.R.T.: Desdemona in Othello. Off-Broadway: U/S Kelly in Dying City Regional: Marianne in Sense and Sensibility (Guthrie Theater); Rosa, Maria, Lotte in 2666, Rebecca Oaxaca in The Upstairs Concierge, Isabella in Measure for Measure, Nena in Song for the Disappeared (Goodman Theatre); Luzmery in Another Word for Beauty, Marianne in Fingersmith (New York Stage and Film); Sarah in Darwin in Malibu (Washington Stage Guild); Sarah in A New Day (Boston Center for American Performance); Samantha in Quark Victory (Piven Theatre).
In seven seasons at the Oregon Shakespeare Festival Alejandra has been seen as Desdemona in Othello; Princess of France in Love's Labor's Lost, Hotspur in Henry IV, Part One; Rumor, Doll Tearsheet, and Ensemble in Henry IV, Part Two; Miranda in The Tempest; Meg Murry in A Wrinkle in Time; Manuela in The Tenth Muse; Juliet in Romeo and Juliet; Phoebe, Ensemble in As You Like It; Juliet, Ensemble in Measure for Measure.
Chukwudi Iwuji
Chukwudi Iwuji can currently be seen in Ava DuVernay's limited award-winning Netflix series When They See Us, and also plays a pivotal recurring role in the Netflix series Designated Survivor. He has recently finished filming the second season of the SundanceTV & BBC series The Split. He will next be seen in the highly anticipated Amazon limited series The Underground Railroad, directed by Barry Jenkins, and in the upcoming feature Mother, directed by Michael Morrissey. He is soon to start filming the HBO Max series Peacemaker, directed by James Gunn.
An accomplished theater veteran, Chuk recently starred in Othello for The Public Theater's Shakespeare in the Park. Chuk's performance in The Low Road, directed by Michael Greif, earned him an Obie Award, as well as 2018 Lucille Lortel and Drama League nominations. An Associate Artist of the Royal Shakespeare Company for his numerous Shakespearean performances, he has also received two Olivier awards for his titular role as Henry VI in the RSC's 2009 productions of parts I, II, and III.
Other stage credits include: the titular role in the Public Theater's Hamlet directed by Patricia McGregor; Ivo van Hove's Obsession opposite Jude Law, and Hedda Gabler opposite Ruth Wilson, both for The National Theatre; The Public Theater's productions of King Lear and Antony and Cleopatra; Theatre for a New Audience's Tamburlaine directed by Michael Boyd; and the Old Vic's Richard III directed by Sam Mendes.
In addition to his extensive stage work, Chuk has made numerous television appearances including: Quantico, Dynasty, Blindspot, Madam Secretary, and Doctor Who. Chuk's film credits include: Netflix's Barry, Chad Stahelski's John Wick: Chapter 2 opposite Keanu Reeves, Daniel Isn't Real, A Woman A Part, Now: In the Wings of a World Stage, the multi-award winning Exam, and Fall to Rise.