Paul is an investment banker who is far more likely to be aroused by a deal than by his live-in lover Fran, who works as a graphic designer at Newsweek. Frustrated by the endless waiting while Paul is away on business, Fran has an affair with his friend Peter, former Third World photographer who has been lured into cranking out celebrity pics for People magazine. In the course of the action, Paul becomes a hostage in the Middle East and later is hired for an important position in the White ouse. Realizing the emptiness of both her professional adn personal life, Fran quits her job and leaves both Peter and Paul.
Credits
Creative team
Directed by
Steven Schachter
Set design by
Bill Clarke
Costume design by
Ellen McCarmey
Lighting design by
Thom Palm
Sound design by
Stephen D. Santomenna
Cast
Paul
William Converse-Roberts
Paul
William Converse-Roberts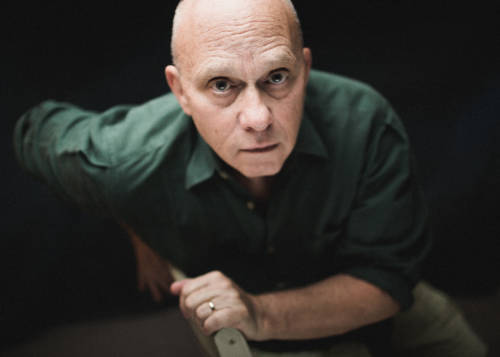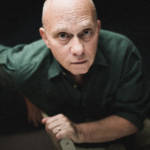 A.R.T.: 119 productions, including R. Buckminster Fuller: THE HISTORY (and Myster) OF THE UNIVERSE (R. Buckminster Fuller), Cabaret (Fraulein Schneider), Endgame (Clov), The Seagull (Dorn), Oliver Twist (also at Theatre for a New Audience and Berkeley Repertory Theatre), The Birthday Party (Stanley), Highway Ulysses (Ulysses), Uncle Vanya (Vanya), Marat/Sade (Marquis de Sade), Richard II (Richard). Broadway: Jackie: An American Life (23 roles). Off-Broadway: Johan Padan (Johan), Big Time (Ted). Tours with the Company across the U.S., with residencies in New York, Chicago, San Francisco and Los Angeles, and throughout Europe, Canada, Israel, Taiwan, Japan and Moscow, and has recently been performing Julius Caesar in France. Other: I Am My Own Wife, Boston TheatreWorks; Approaching Moomtaj, New Repertory Theatre; Twelfth Night and The Tempest, Commonwealth Shakespeare Co.; London's Battersea Arts Center; five productions at Houston's Alley Theatre, including Our Town (Dr. Gibbs, directed by José Quintero); and many theatres throughout the U.S. Awards: 1994 Elliot Norton Prize for Sustained Excellence, 2000 and 2004 IRNE Awards for Best Actor, 1997 Los Angeles DramaLogue Award (for title role of Shlemiel the First). Television: Julie Taymor's film Fool's Fire (PBS American Playhouse), "Unsolved Mysteries," "Del and Alex" (Alex, A&E Network). Film: Mystic River (directed by Clint Eastwood), The Pink Panther II. He is on the faculty of the A.R.T. Institute, teaches acting at Harvard University and Emerson College, and is a graduate of the Yale School of Drama.


Harry S. Murphy, who returns to play Christopher Sly in The Taming of the Shrew and Collie Couch in In the Jungle of Cities, spent many seasons at the American Repertory Theater and appeared in over a dozen productions here, including The King Stag, Angel City, Platonov, 'Tis Pity She's a Whore, As You Like It, The School for Scandal, Alcestis, The Balcony, Sganarelle, Six Characters in Search of an Author, and The Marriage of Figaro. His Broadway credits include Macbeth, Othello, Big Time, and The Good Times are Killing Me. He also appeared in such musicals as The Boys from Syracuse and Happy End (at the A.R.T ), as well as Jacques Brel Is Alive and Well . . . and Good Sport. Other resident credits include Room Service, Henry V, Hedda Gabler, Phaedre, Romeo and Juliet, and Twelfth Night. Mr. Murphy appeared in the feature films Calendar Girl, Eddie Macon's Run, and The Return, and his television credits include Cosby, Law and Order, Spenser for Hire, True Blue, and New York Undercover.
Arab Rebels
John LathenStuart Zamsky
Arab Rebels
John LathenStuart Zamsky