In the tradition of last season's sold-out holiday hit The Snow Queen, the A.R.T. brings another classic children's story to life—this time, the Brothers Grimm tale of a brother, a sister, a breadcrumb trail, and a suspicious gingerbread house in the woods. Graduate acting students from the A.R.T. Institute for Advanced Theater Training star in this energetic and interactive re-telling, sure to be a sweet holiday treat for the whole family.
Need to know
Recommended Grades Pre-K+.
Notable dates
Recommended Grades Pre-K+.
ASL Dates:
December 30
January 6
Credits
Creative team
Director
Allegra Libonati
A.R.T.: The Pirate Princess, The Light Princess, Hansel and Gretel (Director); The Snow Queen (Director/Adapter); The Donkey Show (Resident Director); The Tempest, Prometheus Bound (Associate Director), Death and the Powers: The Robots' Opera, Best of Both Worlds (Assistant Director). OBERON: Once In Hell: Dante's Inferno in 10 Dinner Courses; Matchmaker, Matchmaker, I'm Willing to Settle: A Musical Guide to Internet Dating. Broadway: HAIR (Assistant Director, Tony Award-winning Revival). Summer Theater of New Canaan: South Pacific, My Fair Lady, Carousel, Twelfth Night, Romeo and Juliet, Taming of the Shrew, A Midsummer Night's Dream, H4 (an original adaptation of Henry IV, Parts 1 and 2).
Devised by
Allegra Libonati and Members of the Hansel and Gretel Company
Liana Stillman received an MFA from The Graduate Musical Theatre Writing Program at NYU's Tisch School of the Arts and a BA from Sarah Lawrence College. She is currently a second-year at the ART/MXAT Institute for Advanced Theater Training at Harvard University.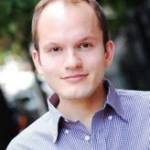 Original Music by
Brandon Magid
Brandon Magid is an NYC-based music director, pianist, and vocal coach. Credits include Broadway: Godspell (Circle in the Square). Off-Broadway: Where's Charley? (City Center Encores!), Stro! A Gala Celebration (Vineyard), and Tomorrow Morning (York). Regional: Band Geeks!, Radio Girls, James and The Giant Peach, Annie Get Your Gun, and How to Succeed (Goodspeed).
He has served as an accompanist/coach for various schools and training institutions here in NYC including Carnegie Hall, New York University/CAP 21, Broadway Dance Center, Broadway for All, DreamYard Preparatory School, and LaGuardia Community College. Proud Honors grad of Loyola University Chicago.
Scenic/Lighting Design
Maruti Evans
Costume Design
Mallory Frers
Costume Designer
A.R.T. Institute: Tough Titty, I Speak Therefor I Am, Trojan Women, Neighborhood 3: Requisition of Doom, Drums in the Nights, History of the American Film, The Skin of our Teeth, Sexual Perversity in Chicago, Seriously Funny. Regional credits: Broke-ology, The 25th Annual Putnam County Spelling Bee, Lady Day at Emerson's Bar and Grill, Shipwrecked!, Speech and Debate, The Year of Magical Thinking, The Lyric Stage Company; The Hound of the Baskervilles, Central Square Theater; Measure for Measure, UMass Lowell. She currently serves as the wardrobe supervisor for Emerson Stage and is a graduate of Emerson College where she earned her B.F.A in Design Technology.
Sound Design/Musical Composition
Sound Design/Musical Composition
Aaron Mack
A.R.T.: The Light Princess (A.R.T. and New Victory Theater), The Snow Queen, Hansel and Gretel. Recent work: Isabella Stewart Gardner Museum (Production Manager); Santa Fe Opera Company (Titles Administrator); Brown University/ Trinity Rep (Sound Design Artist in Residence); OBERON (Head of Sound). Aaron is currently the Associate Director of Production at the Sheen Center for Thought and Culture, a new venue and organization on Bleecker Street in NoHo.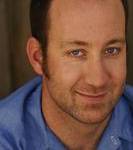 Puppet Design
Michael Kane
A.R.T.: Futurity: A Musical by The Lisps (Japhy), As You Like It (Duke Senior), The Snow Queen (Grandfather), The Donkey Show (DJ). A.R.T. Institute: Nutcracker Turbo (and Other Love Stories). Theater: Montana Repertory, Montana Shakespeare in the Parks, Colorado Shakespeare. Michael received a B.F.A. at the University of Montana and is a graduate of the A.R.T./MXAT Institute for Advanced Theater Training at Harvard University.
Dramaturgy
Leslie Gehring
Leslie Gehring, dramaturg, is originally from Cincinnati, Ohio. She graduated from the University of Denver in 2011, summa cum laude, with a B.A. in Theatre and English. She also spent a summer studying Shakespeare and British literature at the University of Westminster in London and has worked with the Denver Center Theatre Company. She enjoys hiking, bouldering, running, and skiing.
Production Coordinator
Taylor Brennan
A.R.T.: Stage Manager: HEAR WORD!; Burn All Night; Notes from the Field: Doing Time in Education; 1984; O.P.C.; The Shape She Makes; The Donkey Show. Assistant Stage Manager: Bedlam's Sense & Sensibility; The Night of the Iguana; Fingersmith; RoosevElvis; Kansas City Choir Boy; Natasha, Pierre & The Great Comet of 1812; The Heart of Robin Hood; All the Way; The Glass Menagerie; The Lily's Revenge; Once. Production Associate: Prometheus Bound; The Blue Flower; Cabaret. Education/Training: Graduate of Boston University (Summa cum laude) College of Fine Arts.
Cast
Sparrow/Ginger
Elizabeth Bates
Elizabeth is a graduate of the Institute and also holds a BA in Theatre Studies from Emerson. Elizabeth has lived and worked in both Los Angeles and NYC. She enjoys traveling, cooking, and sazeracs.
Mother/Sparrow
Kristen Browne
Mother/Sparrow
Kristen Browne
Gretel
Sarah Beth Roberts
Gretel
Sarah Beth Roberts
Sparrow/Snap
Katherine Vos
Sparrow/Snap
Katherine Vos
Additional staff
Assistant Director
Josh Glenn-Kaydon
Associate Lighting/Scenic Design
Elizabeth Mak