Written & Performed by Eve Ensler
Directed by Diane Paulus
In this world-premiere adaptation of her critically acclaimed 2013 memoir, Tony Award winner Eve Ensler (The Vagina Monologues, O.P.C.) celebrates the strength and joy that connect a single body to the planet. As an activist and artist, Ensler has spent her career speaking about the female body. While working in the Congo, where war continues to inflict devastating violence on women, she was diagnosed with stage III/IV uterine cancer. This diagnosis erased the boundaries between Ensler's work and her own body.
In this raw, humorous, and bold performance staged by Diane Paulus (Finding Neverland, Crossing, Waitress), Ensler charts the connections between the personal and the public, inviting and challenging all of us to come back into our bodies, and thus the world.
@americanrep #InTheBodyART
Need to know
This show contains simulated drug use, nudity, strong language, and haze.
There is no guarantee that standing room will be available for sold-out performances however, if it becomes available a limited number of standing room tickets may be sold in person for select shows on the day of each show at 12 noon. The number of standing room tickets will not be known in advance of the ticket services office opening at 12PM. Please call our Ticket Services office with any ticket related questions at 617.547.8300. Hours are: Tuesday-Sunday, Noon-5PM.
Read more
Click here to read the show's program. 
Read more about the show on the A.R.T. Blog:
Divided: An Excerpt From In The Body Of The World
Rising: An Interview with Jane Mukuninwa
Turning Pain to Power: The City of Joy
Interview with dramaturg Aida Rocci
In the Body of the World Podcast: Dramaturgy

In the Body of the World Podcast: An Introduction
Notable dates
Audio Described Dates
May 26, 7:30PM – May 28, 2PM
Open Captioned
May 12, 7:30PM – May 15, 2PM
Age Appropriateness
Recommended for grades 10 and up.
This emotional and intimate one-woman show deals with severe illness, abuse and trauma.  The play contains graphic descriptions of both psychic and physiological symptoms of illness, sexual abuse, and violence.
Discussions
ACT II
Audience members are invited to remain in the theater for a second act of curated discussions. For more information, click here.
Self-Care @ A.R.T.
Free, hands-on, skill-building events presented in partnership with the Harvard Center for Wellness. For more information, click here.
Credits
Creative team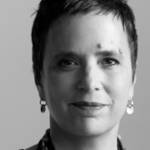 Written & Performed by
Eve Ensler
V (Formerly Eve Ensler) (she/her) is the Tony Award-winning playwright and author of the Obie Award-winning theatrical phenomenon The Vagina Monologues, (translated into 48 languages and performed in 140 countries) along with many other plays. She is the author of a number of books including her latest bestsellers The Apology (translated into more than 15 languages) and In the Body of the World, as well as the New York Times bestseller I am an Emotional Creature. She starred on Broadway in The Good Body, and most recently Off-Broadway at Manhattan Theatre Club in the critically acclaimed In the Body of the World. WILD is her third production at The American Repertory Theater originating new work, following O.P.C. and In the Body of the World. During the COVID-19 pandemic she helped create That Kindness: Nurses in Their Own Words, a tribute to nurses presented by Brooklyn Academy of Music in accordance with theaters all across the country. Film credits include The Vagina Monologues (HBO) and What I Want My Words to Do to You (Executive Producer, Winner of the Sundance Film Festival Freedom of Expression Award, PBS) and Mad Max: Fury Road (Consultant). She is founder of V-Day—the 23-year-old global activist movement which has raised over 120 million dollars to end violence against all women (cisgender and transgender), those who hold fluid identities, nonbinary people, girls, and the planet—and founder of One Billion Rising, the largest global mass action to end gender-based violence in over 200 countries, as well as a co-founder of City of Joy. She writes regularly for The Guardian.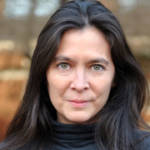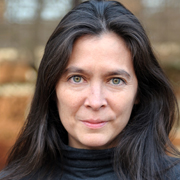 (she/her) Diane Paulus is the Terrie and Bradley Bloom Artistic Director of the American Repertory Theater at Harvard University. A.R.T.: WILD, Gloria: A Life, Jagged Little Pill, ExtraOrdinary, The White Card, In the Body of the World, Waitress (currently on US National Tour), Crossing, Finding Neverland, Witness Uganda, Pippin (Tony Award, Best Revival and Best Director), The Gershwins' Porgy and Bess (Tony Award, Best Revival; NAACP Award, Best Direction), Prometheus Bound, Death and the Powers: The Robots' Opera, Best of Both Worlds, The Donkey Show. Other work includes Cirque du Soleil's Amaluna, Invisible Thread at Second Stage, and the Public Theater's Tony Award-winning revival of HAIR on Broadway and London's West End. As an opera director, her credits include The Magic Flute, the complete Monteverdi cycle, and the trio of Mozart-Da Ponte operas. Paulus is Professor of the Practice of Theater in Harvard University's English Department and Department of Theater, Dance & Media. She was selected for Boston Magazine's 2022, 2020, and 2018 lists of Boston's 100 most influential people, the 2014 Time 100, Time magazine's annual list of the 100 most influential people in the world, and as one of Variety's "Trailblazing Women in Entertainment for 2014."
Set & Costume Design
Myung Hee Cho
A.R.T.: In the Body of the World. Opera: The Trojan Women, National Theater of Korea; The Thieving Magpie, Glimmerglass Opera; The Marriage of Figaro, Washington National Opera; The Magic Flute, Canadian Opera Company. Off-Broadway: Emotional Creature, Linney Theatre (Berkeley Repertory Theatre). Regional: Stuck Elevator, American Conservatory Theater; Black Odyssey, Denver Center; Miss Julie, Geffen Playhouse; Yellow Face, Mark Taper Forum and Public Theater; The Piano Teacher, South Coast Repertory. International: The Good Person of Szechuan, Landestheater, Austria; Awaking, Singapore Theatre Festival. Recipient of Princess Grace Awards and Professor of Design, UCLA.
A.R.T.: The Shape She Makes. M.L. Dogg has designed for such companies as Actors Theatre Of Louisville, Cherry Lane Theatre, Huntington Theatre, Colt Coeur, New Group, MCC Theatre, Geffen Playhouse, Roundabout Theatre Company, Royal National Theatre, Debate Society, Ars Nova, Joey Parnes Productions, South Coast Repertory, Signature Theatre, Pearl Theatre, Williamstown Theatre Festival, Public Theatre, Second Stage Theatre, Playwrights Horizons, Nicholas Ward Productions, Scott Sanders Productions, and Women's Project. Drama Desk, IRNE, and IT nominee; Lortel award for Here Lies Love, fringeNYC award for Go-Go Kitty, GO!.
Projection Design
Finn Ross
A.R.T.: Crossing. Broadway: American Psycho, Almeida, West End; The Curious Incident of the Dog in the Night-Time, West End; Betrayal. London: Frankenstein, Royal Ballet; The Rise and Fall of the City of Mahagonny, Royal Opera House; Chimerica, Almeida; Closer, Donmar Warehouse; Master and Margarita, All My Sons, Shunkin, Complicite; Top Girls, West End. Opera: The Feeling of Going, Skånes Dansteater and Malmö Opera; Death of Klinghoffer, Death in Venice, Onegin, Simon Boccanegra, The Damnation of Faust, Don Giovanni, The Magic Flute, ENO; Hansel and Gretel, A Dog's Heart, The Magic Flute, Netherlands Opera; La clemenza di Tito, Mr Brouček, Opera North; Theatre an der Wien; Imago; Glyndebourne; RNT; Scottish Opera; LA Phil; Chicago Symphony Orchestra; Schauspielhaus, Köln; Traverse; Gothenburg Opera; Bregenz. Ross has won two Olivier Awards, a Tony, and a Drama Desk Award. Training: Central School of Speech and Drama.
A.R.T.: In the Body of the World, Crossing, O.P.C. Director of Dance, Senior Lecturer in Music and Theater, Dance & Media; Artistic Director of the Harvard Dance Project, at Harvard University. Graduate of Canada's National Ballet School; a 28-year veteran of the dance field, Johnson choreographs for film, television, and the stage; has danced in over 50 tours on 5 continents. Was soloist with the National Ballet of Canada and a principal dancer and researcher in William Forsythe's company Frankfurt Ballet. Stages Forsythe's work worldwide, including for Paris Opera Ballet, La Scala, Batsheva Dance Company, Norwegian National Ballet, Netherlands Dance Theater, Boston Ballet, and American Ballet Theater. Is a founding collaborator of The Movement Invention Project in New York, and has served on the faculties of and created choreographic work for Princeton University, Columbia University, the Juilliard School and NYU; and has created 12 new works at Harvard since 2011 including Paper Wing, What Moves You?, and dance installations RE: RE: RE: and LOOK UP. Recent collaborations include those with the Harvard Choruses, Harvard Mahindra Humanities Center, Boston Ballet, San Francisco Ballet, Dries Van Noten/Louvre Musée des Arts Décoratifs, Ryuichi Sakamoto, and Mikhail Baryshnikov.
Associate Director
Allegra Libonati
A.R.T.: The Pirate Princess, The Light Princess, Hansel and Gretel (Director); The Snow Queen (Director/Adapter); The Donkey Show (Resident Director); The Tempest, Prometheus Bound (Associate Director), Death and the Powers: The Robots' Opera, Best of Both Worlds (Assistant Director). OBERON: Once In Hell: Dante's Inferno in 10 Dinner Courses; Matchmaker, Matchmaker, I'm Willing to Settle: A Musical Guide to Internet Dating. Broadway: HAIR (Assistant Director, Tony Award-winning Revival). Summer Theater of New Canaan: South Pacific, My Fair Lady, Carousel, Twelfth Night, Romeo and Juliet, Taming of the Shrew, A Midsummer Night's Dream, H4 (an original adaptation of Henry IV, Parts 1 and 2).
Production Stage Manager
Carolyn Rae Boyd
ART: Crossing, Witness Uganda, Death and the Powers: The Robots' Opera, Sleep No More, Let Me Down Easy. International: Death and the Powers: The Robots' Opera. Off-Broadway: Punchdrunk's Sleep No More, McKittrick Hotel; Invisible Thread, Second Stage. Many productions at Williamstown Theater Festival, Boston Ballet, Huntington Theater, Hangar Theater. BFA in Stage Management from Boston University College of Fine Arts.
Additional staff
Stage Manager
Katie Ailinger
A.R.T.: Trans Scripts, Part I: The Women, The Plough and the Stars, In the Body of the World, Nice Fish, The Tempest, The Lily's Revenge, The Donkey Show, Woody Sez, Futurity: A Musical By The Lisps, Ajax. Off-Broadway: Nice Fish, St. Ann's Warehouse; Nixon's Nixon, Fresh Play Festival, MCC Theater; Trial by Water, I Land, Ma-Yi Theatre. Boston area: Choice, The Second Girl, Cry of the Reed, Streamers, Huntington Theatre Company; Other Desert Cities, RED, The Divine Sister, The Great American Trailer Park Musical, SpeakEasy Stage Company; God's Ear, Pericles, Henry VIII, Actors' Shakespeare Project. Additional credits include Center Theatre Group, Theatre @ Boston Court, Milwaukee Rep, Trinity Rep, and WGBH's annual concert A Christmas Celtic Sojourn. BFA: University of Southern California (Stage Management). Proud member of Actors' Equity Association.
Assistant Stage Manager
Jenny Kennedy
A.R.T.: Debut. Broadway: The King & I, Bloody Bloody Andrew Jackson, Red. Off-Broadway: The Wedge Horse, Fault Line Theatre; A Minister's Wife, When I Come To Die, Lincoln Center Theater; Mr. & Mrs. Fitch, Second Stage Theatre; The Play Company. New York: Retro Productions, The Civilians, BC/EFA, Baryshnikov Arts Center. Regional: Nine seasons with Chautauqua Theater Company; Kavinoky Theatre; Jewish Repertory Theatre.
Assistant Director
Sammi Cannold
A.R.T. (Director): Endlings, Violet. Sammi Cannold is one of Forbes Magazine's 30 Under 30 in Hollywood & Entertainment and has worked on and off Broadway as well as for CBS, ABC, Nickelodeon, Apple TV, and Cirque du Soleil. Credits: Sunset Boulevard, Kennedy Center; Evita, New York City Center; Carmen, Rose Hall, Lincoln Center; Endlings, New York Theatre Workshop; How to Dance in Ohio, Syracuse Stage; Ragtime on Ellis Island. Additional: A.R.T. Artistic Fellow, member of Cirque du Soleil's Creative Cognoscenti, Sundance Institute Fellow. Education/Training: BA, Stanford University; MA, Harvard University. @sammi.cannold, sammicannold.com
Associate Sound Designer
Josh Millican
Projections Assistant
Norah Solorzano
Projections Programmer
Matt Houstle
Dramaturg
Ryan McKittrick
Ryan McKittrick is the Director of Artistic Programs & Dramaturg at the American Repertory Theater. He received a Master of Theater Arts in Dramaturgy from the A.R.T./Moscow Art Theatre School Institute for Advanced Theater Training and a B.A. in History and Literature from Harvard College. He is Lecturer and Head of Dramaturgy in the Theater, Dance & Media concentration at Harvard and Assistant Professor of Theater Arts at Brandeis University. At the A.R.T., he has served as dramaturg on numerous plays, operas, and musicals, over half of which were world premieres.
A.R.T. Institute Production Dramaturg
Aida Rocci
Assistant to Eve Ensler
Tony Montenieri
A.R.T.: Wild; Moby-Dick; We Live in Cairo; Endlings; Othello; ExtraOrdinary; Jagged Little Pill; WARHOLCAPOTE; Burn All Night; The Night of the Iguana; Trans Scripts, Part I: The Women; Fingersmith; Waitress; In the Body of the World; O.P.C. Broadway: Mary Stuart. Regional: Vanity Fair, Central Square Theater; New Electric Ballroom, Gloucester Stage Company; Arms and the Man, Guthrie Theatre; The Foreigner, Cabaret, To Kill a Mockingbird, Kansas City Repertory Theatre. As Head of Voice and Speech at A.R.T., Erika also teaches in the Theater, Dance & Media concentration at Harvard as well as coaching public speaking skills across the university. Education: MA, Voice Studies, the Royal Central School of Speech and Drama; MFA, Acting, Brandeis University.