The year is 1904, just before Picasso painted Les demoiselles d'Avignon and Einstein developed his theory of relativity.  The great painter and scientest meet in a Parisian bar called the Lapin Agile.  They are still in their twenties and virtually unknown.  They argue about who is the greater visionary.  As they make predictions about the future, Elvis pays a visit and competes with their genius.
Credits
Cast
Paul Benedict (Hirst in No Man's Land) began his theater career in Boston in 1961 at the Image Theatre on Charles Street, followed by six seasons at David Wheeler's Theatre Company of Boston from 1963 to 1968 before he headed for New York. Favorite Broadway roles include Charlie Hughes in Eugene O'Neil's two-character classic Hughie (opposite Al Pacino) at Circle in the Square; Mayor Shinn in Susan Strohman's revival of Meredith Willson's The Music Man at the Neil Simon; off-Broadway he appeared in Jules Feiffer's Little Murders and Feiffer's The White House Murder Case and Terrence McNally's It's Only a Play, among others. He has performed at many of the country's resident theaters and was seen at the American Repertory Theater as Chulkaturin in Journey of the Fifth Horse and as Freddy in Steve Martin's Picasso at the Lapin Agile. His numerous directing credits include Frank Conroy's Any Given Day on Broadway; Terrence McNally's Frankie and Johnny in the Claire de Lune and Cathy Najimi and Mo Gaffney's The Cathy and Mo Show off-Broadway; and many productions in resident theaters. Film credits include The Freshman, The Goodbye Girl, Waiting for Guffman, The Addams Family, and Taking Off, as well as many television appearances.
Germaine
Alexandria Loria
Germaine
Alexandria Loria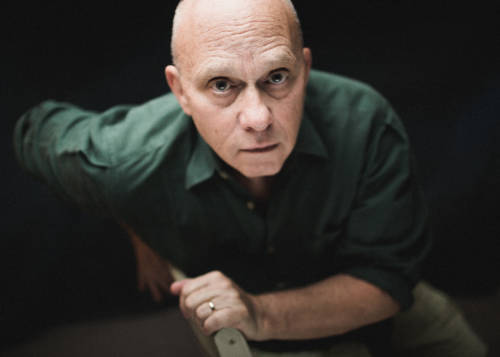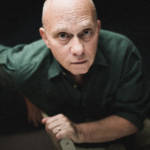 Albert Einstein
Thomas Derrah
A.R.T.: 119 productions, including R. Buckminster Fuller: THE HISTORY (and Myster) OF THE UNIVERSE (R. Buckminster Fuller), Cabaret (Fraulein Schneider), Endgame (Clov), The Seagull (Dorn), Oliver Twist (also at Theatre for a New Audience and Berkeley Repertory Theatre), The Birthday Party (Stanley), Highway Ulysses (Ulysses), Uncle Vanya (Vanya), Marat/Sade (Marquis de Sade), Richard II (Richard). Broadway: Jackie: An American Life (23 roles). Off-Broadway: Johan Padan (Johan), Big Time (Ted). Tours with the Company across the U.S., with residencies in New York, Chicago, San Francisco and Los Angeles, and throughout Europe, Canada, Israel, Taiwan, Japan and Moscow, and has recently been performing Julius Caesar in France. Other: I Am My Own Wife, Boston TheatreWorks; Approaching Moomtaj, New Repertory Theatre; Twelfth Night and The Tempest, Commonwealth Shakespeare Co.; London's Battersea Arts Center; five productions at Houston's Alley Theatre, including Our Town (Dr. Gibbs, directed by José Quintero); and many theatres throughout the U.S. Awards: 1994 Elliot Norton Prize for Sustained Excellence, 2000 and 2004 IRNE Awards for Best Actor, 1997 Los Angeles DramaLogue Award (for title role of Shlemiel the First). Television: Julie Taymor's film Fool's Fire (PBS American Playhouse), "Unsolved Mysteries," "Del and Alex" (Alex, A&E Network). Film: Mystic River (directed by Clint Eastwood), The Pink Panther II. He is on the faculty of the A.R.T. Institute, teaches acting at Harvard University and Emerson College, and is a graduate of the Yale School of Drama.


Vlad Tepes/the Functionary in The Communist Dracula Pageant. A.R.T.: Fifty-four productions, including Alfed in Cardenio, Conspirator in Julius Caesar, Niels Bohr in Copenhagen, Eddie Darko in Donnie Darko, A Marvelous Party!, Mr. Brownlow in Oliver Twist (also at Theatre for a New Audience and Berkeley Repertory Theatre), Capulet in Romeo and Juliet, Garcin in No Exit, Kulygin in Three Sisters, Uncle Jacob, Innkeeperess, Head Waiter in Amerika, Jupiter in Dido, Queen of Carthage, Valère in The Miser, Goldberg in The Birthday Party, Egeus and Peter Quince in A Midsummer Night's Dream, several roles in Highway Ulysses, the President of the Senate in Lysistrata, Marat in Marat/Sade, Brabantio and Lodovico in Othello, Dantly in Animals and Plants, the Father in Nocturne, Sir Ralph Bloomfield Bonington in The Doctor's Dilemma, Gregory Smirnov and Gonov in Three Farces and a Funeral, Heiner Müller in Full Circle, Borkin in Ivanov, the State Trooper, Policeman, Grave Digger, and Grandfather in We Won't Pay! We Won't Pay!, Dr. McSharry in The Cripple of Inishmaan, Karl Hudlocke in The Marriage of Bette and Boo, Shylock in The Merchant of Venice, Argan in The Imaginary Invalid, Gremio in The Taming of the Shrew, Tiresias in The Bacchae, the title role and other parts in Shlemiel the First, the Doctor in Woyzeck, Hjalmar in The Wild Duck, Brighella in The King Stag, Will in Six Characters in Search of an Author, Mother/Father in Alice in Bed, King Wenceslas/McGreedy in Ubu Rock, Cléante in Tartuffe, Sebastian in The Tempest, Murray in Demons, Exeter in Henry V, Aegisthus and Chorus in The Oresteia, Sagot in Picasso at the Lapin Agile, the Earl of Westmoreland in Henry IV, Parts 1 and 2, and Lord Chief Justice in Part 2. Other credits include The Rivals and Melinda Lopez's Sonia Flew (Huntington Theatre), Twelfth Night (Feste, Commonwealth Shakespeare Company), Brian Friel's Faith Healer (Gloucester Stage Company), Shear Madness (all male roles), the Boston Pops premiere of How the Grinch Stole Christmas (narrator). Film: Next Stop Wonderland. Television: the Cable Ace Award–winning animated series Dr. Katz, Professional Therapist (voice of Stanley).


Mike in Olly's Prison. A.R.T.: Henry IV, Parts 1 and 2 (Prince Hal), Henry V (King Henry), Picasso at the Lapin Agile (Picasso), Long Day's Journey Into Night (Jamie—Elliot Norton Award, Best Actor), Richard II (Bollingbrooke), The Provok'd Wife (Sir John Brute). Broadway: St. Joan, The Seagull, Jackie: An American Life. Off-Broadway: Homebody/Kabul (Obie Award), Lydie Breeze, The Demons, New York Theatre Workshop; Macbeth, Theatre for a New Audience; Measure for Measure, One Flea Spare, Joseph Papp Public Theater. Resident: Brooklyn Academy of Music, Mark Taper Forum, the Guthrie Theater, Yale Repertory Theatre, Berkeley Repertory Theatre, Seattle Repertory Theatre, La Jolla Playhouse, Hartford Stage. Television/Film: The Dying Gaul, Rounders, In and Out, Reversal of Fortune, Law and Order, Joan of Arcadia, The Great Gatsby.
Charles Dabernow Schmendiman
Jon Blackstone
Charles Dabernow Schmendiman
Jon Blackstone
Sarah Newhouse has appeared at the A.R.T. as Clarice in The King Stag, as The Countess and The Female Admirer in Picasso at the Lapin Agile by Steve Martin, and as Witch #1 and the Gentlewoman in Alvin Epstein's production of Macbeth. Ms. Newhouse has just finished a four-month run playing Barbara DeMarco in Shear Madness at the Charles Playhouse in Boston. She has also performed at the Berkshire Theatre Festival, Stamford Theatre Works, and the Hangar Theater. Her New York credits include Manhattan Punch Line, Synchronicity Space, Theatre for the New City, and the Kraine, as well as numerous productions on Theatre Row. She is a graduate of the A.R.T./MXAT Institute for Advanced Theater Training at Harvard, where some of her roles included Phebe in As You Like It, La Dame Shrimpesse in The Lady From Maxim's, and Gussie in Lydie Breeze. She has been featured in two independent films and is slated to work on an upcoming independent film about the life of the composer Dvorak in Ameria; Spillville. Her TV credits include "As the World Turns," MTV, and "Saturday Night Live." She is a native of New York City.
A Visitor
Christopher Johnson
A Visitor
Christopher Johnson