The caretaker of an impoverished Connecticut pig farm convinces his daughter, Josie, to railroad their guilt-striken landlord, James Tyrone Jr., into an evening of sex so that he will be forced to marry her. Instead, she proves her selfless love by allowing him to spend the night in her arms, giving him the comfort and forgiveness he desperately needs.
Credits
Creative team
Directed by
David Leveaux
Set and costume design by
Brian Vahey
Lighting design by
Donald Edmund Thomas
Music composed by
Stephen Endleman
Cast
Josie Hogan
Kate Nelligan
Josie Hogan
Kate Nelligan


Jerome Kilty, who plays the role of Old Ekdal in The Wild Duck, co-founded the Brattle Theatre Company in 1948. For the American Repertory Theater he staged The Lost Boys and Love's Labour Lost and has performed in nine productions, including James Tyrone in Long Day's Journey into Night, the title role in King Lear, Larry Gelbart's Mastergate, and Phil Hogan in A Moon for the Misbegotten, a role he repeated on Broadway (Tony nomination, voted best actor of the year by the Boston Theatre Critics Circle). He played Harry Hope in O'Neill's The Iceman Cometh at the Goodman Theatre in Chicago (Joseph Jefferson award for best actor). Most recent credits include Horace Van Der Gelder in The Matchmaker at McCarter Theatre and two seasons in Houston, both with the Alley Theater and Stages Repertory Company, as director of Arms and the Man and playing Danforth in The Crucible, Sheridan Whitehead in The Man Who Came to Dinner, and Tobias in A Delicate Balance (directed by Edward Albee). He also played King Lear at the Asolo Theatre in Florida and the Nebraska Shakespeare Festival, and was the Court Envoy in the world premiere of Robert Di Domenica's opera The Balcony with the Opera Company of Boston, both in Boston and at the Bolshoi Theatre in Moscow. His plays Dear Liar and The Ides of March continue in the international repertoire.
James Tyrone Jr.
Ian Bannen
James Tyrone Jr.
Ian Bannen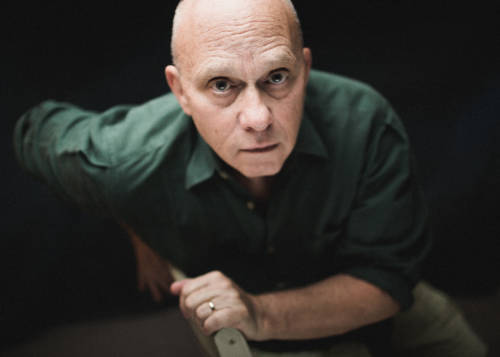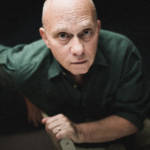 T. Stedman Harder
Thomas Derrah
A.R.T.: 119 productions, including R. Buckminster Fuller: THE HISTORY (and Myster) OF THE UNIVERSE (R. Buckminster Fuller), Cabaret (Fraulein Schneider), Endgame (Clov), The Seagull (Dorn), Oliver Twist (also at Theatre for a New Audience and Berkeley Repertory Theatre), The Birthday Party (Stanley), Highway Ulysses (Ulysses), Uncle Vanya (Vanya), Marat/Sade (Marquis de Sade), Richard II (Richard). Broadway: Jackie: An American Life (23 roles). Off-Broadway: Johan Padan (Johan), Big Time (Ted). Tours with the Company across the U.S., with residencies in New York, Chicago, San Francisco and Los Angeles, and throughout Europe, Canada, Israel, Taiwan, Japan and Moscow, and has recently been performing Julius Caesar in France. Other: I Am My Own Wife, Boston TheatreWorks; Approaching Moomtaj, New Repertory Theatre; Twelfth Night and The Tempest, Commonwealth Shakespeare Co.; London's Battersea Arts Center; five productions at Houston's Alley Theatre, including Our Town (Dr. Gibbs, directed by José Quintero); and many theatres throughout the U.S. Awards: 1994 Elliot Norton Prize for Sustained Excellence, 2000 and 2004 IRNE Awards for Best Actor, 1997 Los Angeles DramaLogue Award (for title role of Shlemiel the First). Television: Julie Taymor's film Fool's Fire (PBS American Playhouse), "Unsolved Mysteries," "Del and Alex" (Alex, A&E Network). Film: Mystic River (directed by Clint Eastwood), The Pink Panther II. He is on the faculty of the A.R.T. Institute, teaches acting at Harvard University and Emerson College, and is a graduate of the Yale School of Drama.