A poignant examination of how war affects the mind of a solider, Sophocles's tragedy speaks directly to our times.  Second only to Achilles in greatness and strength, the legendary Greek warrior Ajax struggles under the weight of psychological and physical injuries, trying to maintain his dignity, identity, and honor. Director Sarah Benson brings the voice of the community to this production, exploring the relationships between soldiers and civilians.
Notable dates
Special event:
On Monday, February 28 and Monday, March 7 at 7 p.m., the A.R.T. in Cambridge is partnering with Theater of War Productions to present two free, public presentations of Theater of War. Learn more>>
Single tickets on sale to members: 12/28/10.
On sale to the public: 1/11/11.
Discussions
Pre-performance discussions at 6:30 p.m. on:
Thursday 2/17
Wednesday 2/23
Sunday 2/27
Post-performance discussions after every Saturday matinee:
2/19
2/26
3/5
3/12
Philip and Hilary Burling; Lis Tarlow and Stephen Kay
Restaurant Partners: Cambridge, 1 and Tory Row
Credits
Cast

A.R.T.: Trojan Barbie (Polly X). A.R.T. Institute: Largo Desolato (1st Sydney, 1st Visitor). Other: House of Gold (The Girl, Wooly Mammoth Theater). Appeared on stages in London and Moscow, films and commercials. Kaaron is a native of New Orleans, La. MFA from the A.R.T./MXAT Institute for Advanced Theater Training at Harvard.
Actors' Equity Association member

Odysseus
Ron Cephas Jones
New York: Bridge Project 2, As You Like It, The Tempest, Brooklyn Academy of Music, The Old Vic - London; The Overwhelming, Roundabout Theatre; Two Trains Running, Signature Theatre; The Wooden Breeks, Lucille Lortel; Our Lady of 121st Street, LAByrinth Theatre/Union Square Theatre; Jesus Hopped the A Train, Classical Stage Company; Richard III, Everybody's Ruby, Massacre...Sing to Your Children, Public Theatre of New York; Wildflower, Second Stage; Holiday Heart, Manhattan Theatre Club. London: Jesus Hopped the A Train, The Arts Theatre/Donmar Theatre; Othello, Greenwich Theatre; The Last Days of Judas Iscariot, Almedia. Regional: Seattle Rep, Arena Stage, Yale Rep, Long Wharf, Syracuse Stage, Cleveland Playhouse, The Goodman - Chicago and others. Television: "New York Undercover," "NYPD Blue," "Feds," "Damages." Film: Sweet and Lowdown, Half Nelson, He Got Game, A Raisin in the Sun, Paid in Full, Across the Universe. Member of LAByrinth Theatre Company, Class of '99.
Actors' Equity Association member

A.R.T.: Dido, Queen of Carthage (Achates). National tour: The Lion King (Scar). New York theater: Richard III, Pearl Theatre; Tryst, Promenade
Theatre; Long Island Sound, The Actors Company Theatre (TACT). Regional theater: Present Laughter, Much Ado about Nothing, Dr. Faustus, Love's Labour's Lost, The Royal Family, Oregon Shakespeare Festival; Measure for Measure, Amadeus, Noises Off, Denver Center Theatre Company; The Winter's Tale, Shakespeare Theatre Company, D.C.; Heartbreak House, Actors Theatre of Louisville; A Midsummer Night's Dream, Seattle Rep; Macbeth, Dracula, A Few Good Men, Syracuse Stage; Twelfth Night, The Beard of Avon (Drammy Award, Outstanding Leading Actor), Portland Center Stage; Orson's Shadow (Barrymore Award nomination, Outstanding Leading Actor), Philadelphia Theatre Company; the Cape Playhouse; Geva Theatre Center Rochester; Missouri Rep; Virginia Stage Company; and many others. Television: "Out of the Box" and "Guiding Light."
Actors' Equity Association member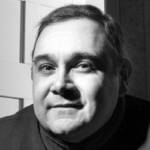 Chorus Leader
Remo Airaldi
A.R.T.: The Lily's Revenge, Cabaret, Paradise Lost, Endgame, The Seagull, Oliver Twist, Island of Slaves, The Onion Cellar, The Communist Dracula Pageant, Cardenio, Julius Caesar, Amerika, The Miser, Henry IV and V, The Birthday Party, A Midsummer Night's Dream, La Dispute, Uncle Vanya, Enrico IV, The Winter's Tale, The Wild Duck, Buried Child, Tartuffe, Six Characters in Search of an Author, Waiting for Godot. Regional: Twelfth Night, Two Gentlemen of Verona, Love's Labour's Lost, Commonwealth Shakespeare Company; Sweeney Todd, My Fair Lady, Lyric Stage Company; Boston Playwrights' Theatre; The Poets' Theater; Israeli Stage; Central Square Theater; New Repertory Theater; Hartford Stage.
Actors' Equity Association member

A.R.T.: Uncle Vanya (Yelena). Broadway: On Golden Pond; Wilder, Wilder, Wilder. New York: The Overwhelming, Roundabout Theater; Angela's Mixtape, New Georges; Pericles, Love's Labour's Lost, Theater for a New Audience; Jar the Floor, Jitney, Second Stage; The Odyssey, Willow Cabin Theater; Serendib, Ensemble Studio Theater; Finders Fee, Ascendancy, Rattlestick Theater. Regional: A Doll's House, Long Wharf Theater; Winter's Tale, New Jersey Shakespeare Theater; Piano Lesson, Cleveland Playhouse; A Raisin in the Sun, Baltimore Center Stage; Seven Guitars, Center Stage/Pittsburgh Public Theater; Coming of the Hurricane, Arena Stage. Film: Morning Glory, I Think I Love My Wife, American Gangster. Television: "The Good Wife," "Law and Order," "Law and Order: SVU," "Law and Order Criminal Intent," "Damages," "Sex and the City." Training: College of William and Mary, Circle in the Square Theater School.
Actors' Equity Association member
Eurysaces
Mesafint Goldfeld
A.R.T.: Alice vs. Wonderland (Door 1/Cheshire Cat). A.R.T. Institute: Drums in the Night (Kragler). Boston theater: Othello (Clown/Soldier 1), Commonwealth Shakespeare Company. Regional theater: All in the Timing (various roles), Actors' Ensemble of Berkeley; Macbeth (Donalbain/Siward/ Murderer), Subterranean Shakespeare; Sadgrrl13 (Jeff), Forgetting (Brother), world premiere productions at The Minneapolis Playwrights' Center; Amanda Tears: Teenage Detective (Oscar), The RedEye Theater, Minneapolis; Goodnight Desdemona, Good Morning Juliet (Romeo/Iago/Chorus), Theatre Unbound, Minneapolis. Bachelor's degree from The Colorado College: Bash (Iphegenia in Orem), Far Away (Todd), The Threepenny Opera (Jake/Filch), Tongues (The Speaker), The Laramie Project (various roles). Currently a second-year student at the A.R.T./MXAT Institute for Advanced Theater Training.
Broadway: In The Next Room or The Vibrator Play, LCT. Off-Broadway: Major Barbara, Roundabout; Trade, Paternity, Cherry Lane. Regional theater: Death of a Salesman, Weston Playhouse; Translations, Taking Sides, Who's Afraid of Virginia Woolf?, Kansas City Actors' Theatre; Henry V, Romeo and Juliet, HASF; To Kill A Mockingbird, KC Rep; Much Ado About Nothing, Berkeley Rep; The Pillowman, The Little Dog Laughed, Unicorn Theatre; Magnetic North, Public Theatre-ME. Film: Civil War Stories. Training: B.S. from University of Evansville; M.F.A. from NYU.
Actors' Equity Association member

Menelaus
James Joseph O'Neil*
Broadway: Present Laughter (Nicholas Martin), Roundabout Theatre Co. Off-Broadway: Look Back in Anger, CSC; The Hired Man, 47th Street Theatre. Regional theater: Six Degrees of Separation, WTF; The House of Blue Leaves, iWitness, Mark Taper Forum; Doubt, South Coast Rep.; Present Laughter, A Month in the Country, Heartbreak House, Huntington Theatre Co.; King Lear, She Stoops to Conquer, Baltimore Center Stage; Anthony & Cleopatra, As You Like It, Romeo & Juliet, Macbeth, The Taming of the Shrew, Henry IV Parts 1 & 2, Dancing at Lughnasa, Mister Roberts, Old Globe Theatre; Hamlet, Much Ado About Nothing, Alabama Shakespeare Festival; Bus Stop, West Side Story, American Stage Festival; Anna Christie, Long Wharf Theatre. Film: Fair Game, Zodiac, Acts of Worship. Television: "Law & Order: CI," "24," "Veronica Mars," "Numb3rs," "Charmed," "Law & Order: SVU," "Sex and the City," "Third Watch," "Law & Order." Training: B.F.A. from Adelphi U.; M.F.A. from USD.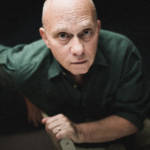 A.R.T.: 119 productions, including R. Buckminster Fuller: THE HISTORY (and Myster) OF THE UNIVERSE (R. Buckminster Fuller), Cabaret (Fraulein Schneider), Endgame (Clov), The Seagull (Dorn), Oliver Twist (also at Theatre for a New Audience and Berkeley Repertory Theatre), The Birthday Party (Stanley), Highway Ulysses (Ulysses), Uncle Vanya (Vanya), Marat/Sade (Marquis de Sade), Richard II (Richard). Broadway: Jackie: An American Life (23 roles). Off-Broadway: Johan Padan (Johan), Big Time (Ted). Tours with the Company across the U.S., with residencies in New York, Chicago, San Francisco and Los Angeles, and throughout Europe, Canada, Israel, Taiwan, Japan and Moscow, and has recently been performing Julius Caesar in France. Other: I Am My Own Wife, Boston TheatreWorks; Approaching Moomtaj, New Repertory Theatre; Twelfth Night and The Tempest, Commonwealth Shakespeare Co.; London's Battersea Arts Center; five productions at Houston's Alley Theatre, including Our Town (Dr. Gibbs, directed by José Quintero); and many theatres throughout the U.S. Awards: 1994 Elliot Norton Prize for Sustained Excellence, 2000 and 2004 IRNE Awards for Best Actor, 1997 Los Angeles DramaLogue Award (for title role of Shlemiel the First). Television: Julie Taymor's film Fool's Fire (PBS American Playhouse), "Unsolved Mysteries," "Del and Alex" (Alex, A&E Network). Film: Mystic River (directed by Clint Eastwood), The Pink Panther II. He is on the faculty of the A.R.T. Institute, teaches acting at Harvard University and Emerson College, and is a graduate of the Yale School of Drama.
Actors' Equity Association member
Staff
Set & Costume Design
David Zinn
A.R.T.: Ajax, Island of Slaves, Orpheus X, Olly's Prison, Highway Ulysses. Broadway: Fun Home (Tony nomination, Best Scenic Design), Airline Highway (Tony nomination, Best Costume Design), Last Ship, Rocky, In The Next Room (Tony nomination, Best Costume Design), Xanadu. Off-Broadway: The Flick, Circle Mirror Transformation, Choir Boy, Dogfight. Regional: Guthrie Theater, Berkeley Rep, Mark Taper Forum, Yale Rep, La Jolla Playhouse, Steppenwolf. Opera: Lyric Opera Chicago, Santa Fe Opera, Los Angeles Opera, Washington National Opera.
Lighting Design
Justin Townsend
Sound Design
Matt Tierney
Recent and upcoming work includes Blasted (2009 Hewes Award), Soho Rep; That Face, MTC; THIS, Kin, Playwrights Horizons; House of Gold, Woolly Mammoth; Orange, Hat & Grace, Soho Rep; Judgment Day, Bard. Current associate of Elevator Repair Service: The Select (The Sun Also Rises) and The Sound and the Fury (April Seventh, 1928) (2009 Lortel nomination). Associate of Young Jean Lee's Theater Company: Lear; The Shipment; Church. The Wooster Group: Hamlet (2008 Lortel nomination); the film There Is Still Time..Brother; Who's Your Dada?! at MOMA; The Emperor Jones. Ridge Theater Company: The Death of Klinghoffer; Decasia; Jennie Richee (2002 Obie Award).
Greg Emetaz is a filmmaker based in New York City. Currently he is completing work on Fay Lindsay-Jones Story, a feature documentary and creating behind-the-scenes documentaries for Spider-Man: Turn off the Dark, Opera Theatre of Saint Louis and New York City Opera. He has served as video director for the 2007–2010 New York City Opera VOX Showcases, the 2008–2010 NEA Opera Honors and the 2011 NEA Jazz Masters. Recent work includes: video design for the new opera The Golden Ticket based on Roald Dahl's Charlie and the Chocolate Factory and the new play The Blue Bear at Perseverance Theater in Alaska, multimedia design for OTSL's Opera on the Go!, director for Tapasya: Ascetic Power and Tales of the Ganges at Joyce SoHo, video design for Il Trovatore at Minnesota Opera and video portraits for the New York Public Library's Lions event. Visit his media factory at www.MINORapocalypse.com.
Fight Consultant
Felix Ivanov
Stage Manager
Katie Ailinger
A.R.T.: Trans Scripts, Part I: The Women, The Plough and the Stars, In the Body of the World, Nice Fish, The Tempest, The Lily's Revenge, The Donkey Show, Woody Sez, Futurity: A Musical By The Lisps, Ajax. Off-Broadway: Nice Fish, St. Ann's Warehouse; Nixon's Nixon, Fresh Play Festival, MCC Theater; Trial by Water, I Land, Ma-Yi Theatre. Boston area: Choice, The Second Girl, Cry of the Reed, Streamers, Huntington Theatre Company; Other Desert Cities, RED, The Divine Sister, The Great American Trailer Park Musical, SpeakEasy Stage Company; God's Ear, Pericles, Henry VIII, Actors' Shakespeare Project. Additional credits include Center Theatre Group, Theatre @ Boston Court, Milwaukee Rep, Trinity Rep, and WGBH's annual concert A Christmas Celtic Sojourn. BFA: University of Southern California (Stage Management). Proud member of Actors' Equity Association.
Actors' Equity Association member
Voice and Speech Coach
Nancy Houfek
A.R.T.: Resident vocal coach since 1997; 70 productions, most recently dialect design for Once, Pippin, and Glass Menagerie. Regional theater coaching: A.C.T., Guthrie. Has worked with directors Diane Paulus, John Tiffany, Sarah Benson, Bill T. Jones, Andrei Serban, David Mamet, Robert Woodruff, among others. A.R.T. Institute Head of Voice & Speech: vocal production, dialects, Shakespeare; heads M.F.A. program in voice pedagogy. National workshops on public speaking and storytelling; Harvard's Bok Center filmed her work with Harvard faculty: "The Act of Teaching." Performance credits: A.C.T., California Shakespeare Festival, Denver Center Theater, San Jose Rep, Alaska Rep & Joyce Theater. B.A. Stanford, M.F.A. American Conservatory Theater, Master Teacher of Fitzmaurice Voicework.
Assistant Director
Kathryn Kozlark
Other directing credits: Crave, Betrayal, Art, The Red Coat. Kathryn Kozlark is currently serving as the A.R.T.'s Producing Fellow. She previously worked at the Public Theater as Assistant on the Under The Radar Festival and as Artistic Assistant to the Artistic Director/Playwright in Residence. She is a for- mer Apprentice of the Berkshire Theater Festival and an alumna of the Yale Summer Conservatory. She holds a B.A. in Drama from Vassar College.
Assistant Stage Manager
Ryan A. Anderson
A.R.T.: The Blue Flower. New York: Love Kills, NYMF. Regional: The Miracle at Naples, The Huntington Theatre; The Island of Slaves, Orfeo Group; Speech and Debate, Laughing Wild, The Bald Soprano, Sexual Perversity in Chicago, The Pillowman, What The Butler Saw, Fabuloso, Hunter Gatherers, Wellfleet Harbor Actors Theatre; Trouble and Chocolate, Boston Midsummer Opera; Boston Theatre Marathon 2009, Miss Margaret LaRue, Comp, Boston Playwrights Theatre; Angels in America: Parts I and II, Boston Theatre Works.
Actors' Equity Association member
Assistant Dramaturg
Christina Farris
Stage Management Intern
Sarah Gasser
Undergraduate Observers
Isabel Carey, Ilinca Radulian