Notable dates
ASL Dates:
Sep. 9, 7:30PM
Sep. 14, 2:00PM
Audio Described Dates:
Sep. 10, 7:30PM*
Sep. 13, 2:00PM*
*Touch tour 1 hour prior
Discussions
Post-performance discussions took place after the following matinee performances:
8/16, 8/20, 8/23, 8/27, 8/30, 9/3, 9/6, 9/10, 9/13, 9/17, 9/20, 9/24, 9/27
Linda Hammett and Andy Ory

Credits
Band
Bari Sax/Clarinet/Bass Clarinet
Bari Sax/Clarinet/Bass Clarinet
Bob Bowlby
A.R.T.: The Gershwins' Porgy and Bess. Member of Boston Pops since 1981. Toured with: Tommy Dorsey Orch, Artie Shaw Orch, Buddy Rich Band, Frank Sinatra, Natalie Cole, Barry Manilow, Ben Vereen, Rita Moreno, Carol Channing, Avenue Q, Fosse, Star Wars In Concert. Former faculty at Berklee College Of Music. Pit musician in Boston at Citi Wang Theater, Shubert Theater, Boston Opera House, Colonial Theater, North Shore Music Theater. Founding member of John Allmark Jazz Orch. Former member of: Dick Johnson Swing Shift, Herb Pomeroy Jazz Orchestra.
Trombone/Bass Trombone/Euphonium
Trombone/Bass Trombone/Euphonium
Peter Cirelli
A.R.T.: Debut. Active Boston area player and teacher on low brass instruments, Peter is currently music department chair at Phillips Academy in Andover, MA. He also maintains a busy performance schedule playing musical theater, symphonic music, and with jazz bands. Performances include the pit orchestras of Boston's Wang, Colonial, and Shubert Theatres and the Boston Opera House, as well as with Boston's Lyric Opera and the Boston Ballet. Peter has recorded on the Blue Note, RCA, A&M and Phillips record labels.
A.R.T.: Pippin. Performed with: DJ Premier, Itzhak Perlman, John Eliot Gardiner. Member of The King's Consort, European touring orchestra. She performs on modern and baroque violin. She spent three years in London, studying and working with many acclaimed artists within the early music field, specializing in historical performance.
Flute/Piccolo/Alto Flute/Penny Whistle
Flute/Piccolo/Alto Flute/Penny Whistle
Peggy Friedland
A.R.T.: Debut. Played with: Boston Symphony Pops, Boston Ballet, Boston Lyric Opera, Emmanuel Music, New England Ragtime Ensemble. Whether touring Asia as principal flute with the Mantovani Orchestra or wandering the Green Mountains as the piccoloist of the Vermont Symphony Orchestra, Peggy has had a lively and eclectic career. As a dedicated teacher, she has met with students at Phillips Academy, (Andover and Exeter), Salem State University, College of the Holy Cross, and Clark University. Of note are her recordings of Michael Gandolfi's flute concerto, "Caution to the Wind" on CRI, and the Grammy nominated "Consortini" by Milton Babbit on GM.
Trumpet/Cornet/Flugelhorn/Piccolo Trumpet/Musical Contractor
Trumpet/Cornet/Flugelhorn/Piccolo Trumpet/Musical Contractor
Rick Hammett
A.R.T.: Pippin. Broadway: Chess, Cats, Anything Goes. 1st trumpet: Me and My Girl (Asst. Cond.), Cats, The Music of Andrew Lloyd Weber, Dancin', National Tours; Shirley Bassey at Carnegie Hall; tours with Mel Torme; Frank Sinatra Jr.; Musical contracting for the Tanglewood Jazz Festival Orchestra (with Terrence Blanchard); Aretha Franklin; Frankie Valli; The Temptations. Presently musical contractor for the Boston Opera House, The Huntington Theatre, The Ogunquit Playhouse, and Worcester's Hanover Theatre.
Keyboard Sub/Rehearsal Piano
Keyboard Sub/Rehearsal Piano
Tom Hojnacki
A.R.T.: Debut. Keyboardist/Conductor with the North Shore Music Theater, BAM Opera, The Colonial Theatre, Theatre by the Sea, and the Big Apple Circus. Appearances with Prague Radio, the Plymouth Philharmonic, and the New Bedford Symphony Orchestras. Jazz pianist with Jimmy Giuffre, Bill Pierce, Joe Lavano, George Garzone and Larry Coryell. Prolific composer with works performed by the Pittsburg New Music Ensemble, the New World Chorale NH Symphony Chorus, the Berlin Saxophone Quartet and the Solati Trio.
Acoustic/Electric Bass
Greg Holt
A.R.T.: Debut. Performing/recording credits include: Boston Pops; Boston Modern Orchestra Project; The New York Voices; Peter Eldridge; Syncopation; Brookline Symphony Orchestra; Boston Civic Orchestra; Longwood Symphony; blues artists Johnny Adams, Sam McClane, and the Love Dogs. Theater credits include: Wicked, The Addams Family, Annie, West Side Story. M.M. degree from the New England Conservatory and teaches at Berklee College of Music and serves as the co-chair of the music department for the Boston Arts Academy in Boston.
(he/him) A.R.T.: Pippin, Finding Neverland. Broadway in Boston: The Lion King, Mean Girls, Moulin Rouge, Legally Blonde, Matilda, Newsies, Charlie and the Chocolate Factory, Beautiful the Carole King Musical, Spamalot and others. Performances with the Boston Pops Orchestra, Boston Symphony Orchestra, Boston Philharmonic, and Boston Gay Men's Chorus. Graduate of U. of M. School of Music. Professor, Berklee College of Music.
A.R.T.: Debut. Accompanied: Aretha Franklin, Anthony Newley, The Smothers Brothers, Carol Lawrence, Al Martino, Jack Gilford, Rita Moreno, Bobby Vinton, Bobby Rydell, The Four Lads, The Four Aces, Donna Summer, Myanna, Foster Brooks, Robert Merrill. Performed: Buddy Rich, Dizzy Gillespie, Phil Woods, Johnny Hartman. He served as music director on seven consecutive world cruises of the Holland America and Royal Viking cruise lines. In October of 2007, Tom had the pleasure of playing at Carnegie Hall with soprano Karyn Levitt.
A.R.T.: Debut. Composer/arranger Tara Novak has devoted the past 15 years of her life to studying music of many genres, specializing in Irish traditional music, jazz, and classical crossover. She works extensively as a soloist, and in 2013 performed the Boston premiere of Irish composer Bill Whelan's double concerto Inishlacken with fiddler Zoe Conway. She is the solo violinist with both the Three Irish Tenors and Druid, as well as music-directing and leading her own shows, Ishna and Nollaig: An Irish Christmas.
A.R.T.: Debut. Vinny is on the faculty teaching drums at Providence College and Rhode Island College. He has played with Jeffrey Osbourne, Smokey Robinson, Chuck Berry, Boz Scaggs and toured with Burt Bacharach. He currently performs with the John Allmark Jazz Orchestra.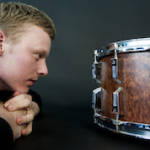 Percussion/Drums
Nate Tucker
A.R.T.: The Tempest, Finding Neverland. Music Director for Mt. Auburn Cemetery's A Glimpse Beyond. Principal Percussionist for Juventas New Music Ensemble and Flamenco Boston. Resident composer for Boston Theater Company, Come On Over Ensemble Theater, Danza Organica, Peter DiMuro/Public Displays of Motion. Dance Accompanist for Boston Ballet and Boston Conservatory. New Album Off Gridavailable on iTunes. Percussion Performance degrees from The Boston Conservatory and University of North Carolina School of the Arts.
Synthesizer Programming
Jeff Marder and Jim Jaywardena
Additional staff
Assistant Stage Manager
Sharika Niles
A.R.T.: The White Card, Finding Neverland, The Gershwins' Porgy and Bess. Broadway: Tina – The Turner Musical, The Play That Goes Wrong, The Color Purple (Revival), Finding Neverland, Motown, Pippin, The Gershwins' Porgy and Bess. Off-Broadway: The Tempest, Richard III, Well, Take Me Out, A Winter's Tale, Suburbia.
Assistant Stage Manager
Raynelle Wright
A.R.T.: Debut. Broadway/1st National Tours: The Addams Family, 9 to 5 The Musical, Spider-Man: Turn Off The Dark, The Miracle Worker, Oleanna, Will Farrell's You're Welcome America... Off-Broadway: Sweeney Todd, Company, New York Philharmonic; Classic Stage Company; Public Theater; 59E59; Trinity Repertory Company; Paper Mill Playhouse. Proud AEA Member.
Assistant Director
Mia Walker
A.R.T.: Finding Neverland, Witness Uganda, Pippin, The Gershwins' Porgy and Bess, Prometheus Bound, Johnny Baseball. Broadway: Finding Neverland, Pippin, The Gershwins' Porgy and Bess. National Tour: Pippin, The Gershwins' Porgy and Bess. Graduated magna cum laude from Harvard University, B.A. in Visual and Environmental Studies (Film Production). Mia has been assisting for Diane Paulus since graduating in 2010. Mia was also a Resident Director at The Flea Theater in NYC, where she directed new works by Trista Baldwin and Israel Horovitz. Other credits include: Ensemble Studio Theater, The Berkshire Theatre Festival, American Conservatory Theater, NYU Tisch, and Vassar Powerhouse.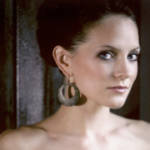 Assistant Choreographer
Jaime Lynn Verazin
A.R.T. Assistant Choreographer: The Shape She Makes. Performed/Collaborated with: Andy Blankenbuehler, Bartlett Sher, Ben Wright, Crystal Pite, Kelly Devine, Mark Dendy, Michael Grandage, MOMIX, Robert LePage. Non-Vocal Lead/ Aerialist: Armida; The Tempest, The Metropolitan Opera. Dancer: Aida, Don Giovanni, Les Contes d'Hoffmann, Faust, The Metropolitan Opera. Regional Associate Choreographer: The Wiz, MSMT; Pippin, Phoenix Theatre. TV: "America's Got Talent." Assistant Artistic Director & Associate Choreographer of Mark Stuart Dance Theatre.
Dramaturg
Christian Ronald
Hair and Wig Desinger
Charles G. LaPointe
A.R.T.: WARHOLCAPOTE, Johnny Baseball. Broadway: Of Mice and Men, Violet, After Midnight, Beautiful, Gentleman's Guide to Love & Murder, Motown, Jekyll and Hyde, Clybourne Park, Bring It On, Newsies, The Columnist, Bonnie and Clyde, The Mountaintop, Merchant of Venice, Memphis, Lombardi, Fences, Looped, Miracle Worker, Superior Donuts, 33 Variations, Guys and Dolls, In the Heights, Jersey Boys, The Color Purple, Martin Short: Fame Becomes Me, Good Vibrations, A Raisin in the Sun.
Associate Scenic Designer
Orit Jacoby Carroll
Assistant Scenic Designers
Jeff Hinchee, Jerome Martin
Associate Costume Designer
Martin Schnellinger
Assistant Costume Designer
Elizabeth Donelan
Associate Lighting Designer
Joel Shier
Moving Light Programmer
Alex Fogel
Lighting Design Fellow
Laura Hildebrand
Associate Sound Designer
Brian Hsieh
Assistant Projection Designer
Marie Jumelin
Video Supervisor and Programmer
Video Supervisor and Programmer
Matthew Houstle
Dialect Coach
Dawn-Elin Fraser
(she/her) A.R.T.: Waitress, Crossing, Finding Neverland. North American Dialect Coach: Hamilton. Broadway: Macbeth, Slave Play, What the Constitution Means to Me, Once On this Island, Waitress, Finding Neverland. National Tour: Finding Neverland, Waitress, Once on this Island, The Gershwins' Porgy and Bess. Off-Broadway: Fat Ham, SUFFS, Merry Wives, Fires in the Mirror, Twilight: Los Angeles, Invisible Thread. Regional: Comedy of Errors, Oregon Shakespeare Festival; Guys and Dolls, The Guthrie. Opera: Crossing, BAM. Head of Voice and Speech, New Studio/Tisch/NYU. Education: MFA, American Conservatory Theater. Certified Teacher, Knight-Thompsonn Speechwork.
Music Assistants
Haley Bennett, Ian Weinberger
Production Assistant
Sammi Cannold
Child Wranglers
Taylor Adamik, Stephanie Holmes
FINDING NEVERLAND INTERNSHIP PROGRAM
Makulumy Alexander-Hills, Stanford University '16, Music
Garrett Allen, Harvard University '16, Stage Management**
Michelle Betts, Western Australian Academy of Performing Arts*
Grace Brakeman, Dana Hall High School '15, Artistic
Christopher Conway, Amherst College '18, Props
Christabel Fry, Western Australian Academy of Performing Art*
Matthew Good, Boston College '14, Sound
Megan Jones, Harvard University '16, Directing**
Ally Kiley, Harvard University '15, Choreography**
Cei Lambert, Colorado State University MFA '15, Costumes
Kimiko Matsuda-Lawrence, Harvard University '16, Music**
Max McGillivray, Harvard University '16, Stage Management**
Sam Pottash, Harvard University '16, Music**
Jacob Stepansky, Harvard University '17, Stage Management**
Florence Tudgay, De Montfort University '15, UK, Costumes
Corey Webster, Nomad Two Worlds Foundation, Sound
Mallory Weiss, Harvard University '15, Dramaturgy**
Susanna Wolk, Harvard University '14, Directing
**With support from the Harvard University Office of Career Services
*The Jackman Furness Foundation for the Performing Arts (JFFPA) and the Minderoo Foundation