Jaques and his master begin their journey to an unidentified destination trading stories of love and betrayal with the people they meet along the way. As the two debate fate and free will, the audience comes to see that all of the stories are fundamentally the same.
Credits
Creative team
Translated by
Michael Henry Heim

A highly respected American essayist and novelist, Susan Sontag was born in New York City in 1933. She studied at the University of California, Berkeley; The University of Chicago; Harvard - where she received two M.A. degrees, one in english and the other in philosophy—St Anne's College, Oxford; and the Sorbonne. She has said her desire is to be an écrivain, what the French call someone whose profession is a writer without specialization. Among her books are Against interpretation, and other essays, 1966; AIDS and its metaphors, 1989; The Benefactor, a novel, 1963; Death kit, 1967; I, etcetera, 1978; Illness as Metaphor, 1978; On Photography, 1977; Styles of Radical Will, 1969; and The Volcano Lover, a novel. Alice in Bed is her first play.
Set design by
Douglas Stein
ART: Oedipus, Endgame, Jacques and his Master, Measure for Measure. Broadway credits include Dirty Blonde, Falsettos, Our Town, Fool Moon, Timon of Athens, The Government Inspector, The Molière Comedies, and John Leguizamo's Freak. Off-Broadway credits include the original productions of March of the Falsettos and Falsettoland, 36 Views (Lucille Lortel Award), Bill Irwin's The Regard of Flight, Scapin, and Texts for Nothing (Obie Award), Franz Xaver Kroetz's Through the Leaves (Obie Award), Edward Bond's Saved (Obie Award), Tarell McCraney's The Brothers Size, and Lemon Andersen's County of Kings. He has designed for all the major regional theaters including a ten-year association with Garland Wright and the Guthrie Theater. His designs for opera and dance include Philip Glass & Susan Marshall's adaptation of Jean Cocteau's Les Enfants Terribles (BAM) and Susan Marshall's Sleeping Beauty (Bessie Award). A graduate of the Yale School of Drama, he has taught at New York University, Princeton University, the School of Visual Arts in New York City and Fordham University and has served on the boards of Theatre Communications Group and Theatre For a New Audience.
Costume design by
Jane Greenwood
Lighting design by
Jennifer Tipton
Music composed by
Elizabeth Swados
Elizabeth Swados, who composed the music for The Merchant of Venice previously composed music at the A.R.T. for Andrei Serban's production of The Good Woman of Setzuan and for Susan Sontag's Jacques and His Master. Her Broadway credits include The Cherry Orchard, Agamemnon, Doonesbury, and Runaways. Recent work includes her collaboration with Andrei Serban on Cymbeline for the New York Shakespeare Festival in Central Park, and previously she composed for the Public Theater's productions of Dispatches, Alice in Concert, Haggadah, Lullabye and Goodnight, Jerusalem, and Jonah. Her off-Broadway credits include Groundhog, The Prince and the Pauper, The Trilogy, The Good Woman of Setzuan, The Caucasian Chalk Circle, and Rapmaster Ronnie, among many others. She has received five Tony award nominations, three Obie awards, and an Outer Critics Circle Award, as well as Guggenheim, Ford, and Covenant Fellowships and a Stephen Spielberg Righteous Person Grant. She is the author of six children's books, three novels, and two nonfiction books. Her most recent novel, Flamboyant, is in stores now.
Cast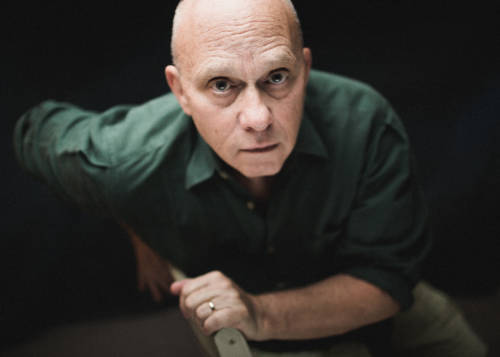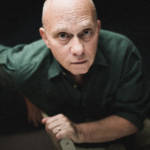 A.R.T.: 119 productions, including R. Buckminster Fuller: THE HISTORY (and Myster) OF THE UNIVERSE (R. Buckminster Fuller), Cabaret (Fraulein Schneider), Endgame (Clov), The Seagull (Dorn), Oliver Twist (also at Theatre for a New Audience and Berkeley Repertory Theatre), The Birthday Party (Stanley), Highway Ulysses (Ulysses), Uncle Vanya (Vanya), Marat/Sade (Marquis de Sade), Richard II (Richard). Broadway: Jackie: An American Life (23 roles). Off-Broadway: Johan Padan (Johan), Big Time (Ted). Tours with the Company across the U.S., with residencies in New York, Chicago, San Francisco and Los Angeles, and throughout Europe, Canada, Israel, Taiwan, Japan and Moscow, and has recently been performing Julius Caesar in France. Other: I Am My Own Wife, Boston TheatreWorks; Approaching Moomtaj, New Repertory Theatre; Twelfth Night and The Tempest, Commonwealth Shakespeare Co.; London's Battersea Arts Center; five productions at Houston's Alley Theatre, including Our Town (Dr. Gibbs, directed by José Quintero); and many theatres throughout the U.S. Awards: 1994 Elliot Norton Prize for Sustained Excellence, 2000 and 2004 IRNE Awards for Best Actor, 1997 Los Angeles DramaLogue Award (for title role of Shlemiel the First). Television: Julie Taymor's film Fool's Fire (PBS American Playhouse), "Unsolved Mysteries," "Del and Alex" (Alex, A&E Network). Film: Mystic River (directed by Clint Eastwood), The Pink Panther II. He is on the faculty of the A.R.T. Institute, teaches acting at Harvard University and Emerson College, and is a graduate of the Yale School of Drama.
Jacques's Master
Robert Drivas
Jacques's Master
Robert Drivas
Innkeeper
Priscilla Smith
Innkeeper
Priscilla Smith


Chevalier de Saint-Ouen
Jeremy Geidt
A.R.T. Senior Actor, founding member of the Yale Repertory Theatre and the A.R.T. Yale: more than 40 productions (including The Seagull). A.R.T.: 100 productions including The Seagull (three turns as Sorin), Julius Caesar, Three Sisters, The Onion Cellar, Major Barbara (Undershaft), Heartbreak House (Shotover), A Midsummer Night's Dream (Quince four times, Snug once), Henry IV (Falstaff), Twelfth Night (Toby Belch), The Caretaker (Davies), The Homecoming (Max), Loot (Truscott), Man and Superman (Mendoza/Devil), Waiting for Godot (Vladimir), The Threepenny Opera (Peacham/Petey), Ivanov (Lebedev), Three Sisters (Chebutkin), Buried Child (Dodge), The Cherry Orchard (Gaev) and The King Stag (Pantelone). Teaches at Harvard College, Harvard's Summer and Extension Schools and at the A.R.T/MXAT Institute. Trained at the Old Vic Theatre School and subsequently taught there. Acted at the Old Vic, Young Vic, The Royal Court, in the West End, in films and television and has been hosting his own show "The Caravan" for the BBC for five years. Came to the U.S. with the satirical revue The Establishment and acted on and off Broadway, at the Stratford Shakespeare Festival and at the Lincoln Center Festival. Lectured on Shakespeare in India and the Netherlands Theatre School. Received the Elliot Norton Award for Outstanding Boston Actor and the Jason Robards Award for Dedication to the Theatre.
Young Bigre
Richard Grusin
Young Bigre
Richard Grusin


Old Bigre/Police Officer
Harry S. Murphy
Harry S. Murphy, who returns to play Christopher Sly in The Taming of the Shrew and Collie Couch in In the Jungle of Cities, spent many seasons at the American Repertory Theater and appeared in over a dozen productions here, including The King Stag, Angel City, Platonov, 'Tis Pity She's a Whore, As You Like It, The School for Scandal, Alcestis, The Balcony, Sganarelle, Six Characters in Search of an Author, and The Marriage of Figaro. His Broadway credits include Macbeth, Othello, Big Time, and The Good Times are Killing Me. He also appeared in such musicals as The Boys from Syracuse and Happy End (at the A.R.T ), as well as Jacques Brel Is Alive and Well . . . and Good Sport. Other resident credits include Room Service, Henry V, Hedda Gabler, Phaedre, Romeo and Juliet, and Twelfth Night. Mr. Murphy appeared in the feature films Calendar Girl, Eddie Macon's Run, and The Return, and his television credits include Cosby, Law and Order, Spenser for Hire, True Blue, and New York Undercover.


Title role in Dido, Queen of Carthage. A.R.T.: The King Stag (created the role of Angela), The Changeling (Beatrice-Joanna), Gillette (Brenda), Six Characters in Search of an Author (Stepdaughter), Love's Labour's Lost (Rosaline), Robert Wilson's the CIVIL warS (Young Woman) and Alcestis (title role, also toured to France), and the world premiere of Paula Vogel's Hot n' Throbbing (Woman). Associate artist of the Stratford Festival of Canada, credits include: King Lear (Goneril), Antony and Cleopatra (Cleopatra), Richard III (Elizabeth), Romeo and Juliet (Nurse), The Alchemist (Doll Common), Oedipus Rex (Jocasta), King John (Constance), Elizabeth Rex (Elizabeth), The Swanne Parts I, II, and III (Scarecrow). Recipient of 2004 ACTRA for outstanding female performance and 2004 Gemini for best performance by an actress in a televised dramatic program for Elizabeth Rex.
The Marquis
Dennis Bacigalupi
The Marquis
Dennis Bacigalupi
Mother/Agatha's Mother
Frances Shrand
Mother/Agatha's Mother
Frances Shrand
Daughter/Agatha
Lynn Chausow
Daughter/Agatha
Lynn Chausow