George Lewis, May Lewis, and Jerry Hyland are three ex-vaudevillians who travel to Hollywood seeking fame and fortune. Their first enterprise is an elocution school for silent film actors hoping to make it in the talkies. George's success comes when he dumbly stumbles into a studio job and, as a lucky result of his ineptitude, quickly rises to the top.
Credits
Creative team
By
George S. Kaufman and Moss Hart

A.R.T.: bobrauschenbergamerica, La Dispute, Life is a Dream, Once in a Lifetime, Hot 'n' Throbbing. Artistic director of SITI Company, which she founded with Japanese director Tadashi Suzuki in 1992. She is a recipient of two Obie Awards, a Bessie Award, a Guggenheim as well as a Rockefeller fellowship, and is a professor at Columbia University, where she runs the graduate directing program. Recent works with SITI include Hotel Cassiopeia, Intimations for Saxophone, Death and the Ploughman, A Midsummer Night's Dream, La Dispute, Score, bobrauschenbergamerica, Room, War of the Worlds, Cabin Pressure, War of the Worlds (The Radio Play), Alice's Adventures, Culture of Desire, Bob, Going, Going, Gone, Small Lives/Big Dreams, The Medium, Noel Coward's Hay Fever and Private Lives, August Strindberg's Miss Julie, and Charles L. Mee's Orestes. She is the author of a book of essays entitled A Director Prepares: Seven Essays on Art and Theater and the co-author with Tina Landau of The Viewpoints Book: A Practical Guide to Viewpoints and Composition. Soon to be released by Routledge Press: a new book of essays entitled And Then You Act: Making Art in an Unpredictable World.
Set design by
Loy Arcenas
Costume design by
Catherine Zuber
Catherine Zuber has created the costumes for Richard II, The Doctor's Dilemma, and over forty other A.R.T. productions including Three Farces and a Funeral, Antigone, Loot, The Idiots Karamazov, Ivanov, Phaedra, The Merchant of Venice, Valparaiso, The Imaginary Invalid, The Taming of the Shrew, Peter Pan and Wendy, The Bacchae, Man and Superman, The Cabinet of Doctor Caligari, Woyzeck, The Wild Duck, The Naked Eye, Long Day's Journey Into Night, Tartuffe, Ubu Rock, Waiting for Godot, The Oresteia, Shlemiel the First, Picasso at the Lapin Agile, A Touch of the Poet, What the Butler Saw, The Cherry Orchard, and Orphée. Ms. Zuber's credits include work at Lincoln Center, The Joseph Papp Public Theater, Goodman Theatre, The Guthrie Theater, Mark Taper Forum, Seattle Repertory Theatre, Hartford Stage Company, La Jolla Playhouse, Berkeley Repertory Theatre, Houston Grand Opera, and Glimmerglass Opera, among others. Her Broadway credits include The Triumph of Love (Connecticut Critics Circle Award and Drama Desk nomination), Ivanov (Drama Desk nomination), The Sound of Music, Twelfth Night, The Red Shoes, London Assurance, The Rose Tattoo, and Philadelphia Here I Come. Ms. Zuber was the recipient of the 1997 Obie Award for sustained achievement in design. She is the costume designer for La Fête des Vignerons de 1999, the massive Festival of the Winegrowers in Vevey, Switzerland.
Lighting design by
James F. Ingalls
Cardenio (Lighting Design). A.R.T.: Resident lighting designer, 1981–1984: Ghosts (directed by Robert Brustein), Orlando (directed by Peter Sellars), Marsha Norman's 'Night, Mother and Traveler in the Dark, Jules Fieffer's Grownups, Sganarelle (directed by Andrei Serban), the first Hasty Pudding season (True West and Robert Auletta's Rundown), Waiting for Godot (directed by Andrei Belgrader), The Boys from Syracuse, The Marriage of Figaro, The Seven Deadly Sins (all directed by Alvin Epstein). Recent seasons: A Midsummer Night's Dream (directed by Martha Clarke), The Children of Herakles (directed by Peter Sellars), The Seagull (directed by Ron Daniels), Once in a Lifetime (directed by Anne Bogart), Major Barbara, Larry Gelbart's Mastergate. Recent: New Works Festival (ten new pieces for San Francisco Ballet), Sarah Ruhl's Dead Man's Cellphone (Steppenwolf Theatre Company/Chicago), King Arthur (directed and choreographed by Mark Morris at New York City Opera), Kaija Saariaho's Adriana Mater (directed by Peter Sellars at Finnish National Opera), Coppelia (Dutch National Ballet). He often collaborates with Melanie Rios and the Saint Joseph Ballet.
Sound design by
Maribeth Back
Music Directed by
Douglas Johnson
Cast
George Lewis
Robert Stanton
George Lewis
Robert Stanton
Jerry Hyland
Mark Zeisler
Jerry Hyland
Mark Zeisler
Helen Hobart
Christine Estabrook
Helen Hobart
Christine Estabrook
Mrs. Walker
Bronia Stefan Wheeler
Mrs. Walker
Bronia Stefan Wheeler


Herman Glogauer
Alvin Epstein
Alvin Epstein is a former artistic director of the Guthrie Theater and associate director of Robert Brustein's Yale Repertory Theatre. He has directed over twenty productions (five at the American Repertory Theater, including the inaugural A Midsummer Night's Dream in 1980) and performed in over one hundred (over fifty at the A.R.T.). His A.R.T. roles include Old Man in Lysistrata, the Herald in Marat/Sade, Dionisio Genoni in Enrico IV, John of Gaunt/First Gardener in Richard II, Erich Honecker in Full Circle, McLeavy in Loot, Shabelsky in Ivanov, and Lee Strasberg in Nobody Dies on Friday; Mr. Epstein has also appeared in The Doctor's Dilemma, Antigone, Three Farces and a Funeral, The Winter's Tale, Charlie in the House of Rue, The Merchant of Venice, In the Jungle of Cities, The Bacchae, The Cabinet of Dr. Caligari, When the World Was Green (A Chef's Fable), Slaughter City, Tartuffe, The Tempest, Beckett Trio, The Threepenny Opera, and Waiting for Godot, among many others. His twenty Broadway and off-Broadway productions include his debut with Marcel Marceau, the Fool in Orson Welles's King Lear, Lucky in the American premiere of Waiting for Godot, Clov in the American premiere of Endgame, Peachum in The Threepenny Opera (co-starring with Sting), and the world premiere of Sam Shepard and Joseph Chaikin's When the World Was Green (A Chef's Fable). For twenty years he and Martha Schlamme performed A Kurt Weill Cabaret on tour in the U.S. and South America and a year's run on Broadway. He has performed at many resident theaters throughout the U.S., in films and on television. Awards include Most Promising Actor ('56 Variety Poll), Brandeis Creative Arts Award ('66), Obie for Dynamite Tonight! ('68), Elliot Norton Award for Sustained Excellence ('96), and the IRNE Award for Best Supporting Actor as Shabelsky in Ivanov ('99). Mr. Epstein teaches acting at the American Repertory Theater/Moscow Art Theater Institute for Advanced Theater Training at Harvard University.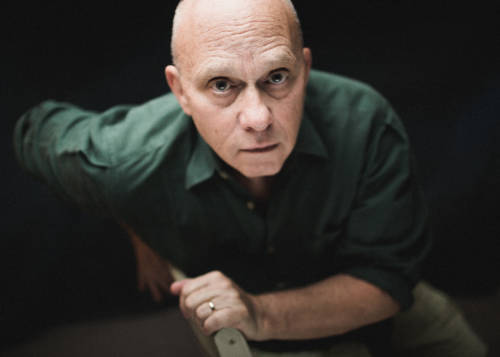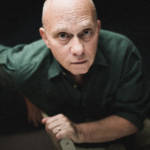 Lawrence Vail
Thomas Derrah
A.R.T.: 119 productions, including R. Buckminster Fuller: THE HISTORY (and Myster) OF THE UNIVERSE (R. Buckminster Fuller), Cabaret (Fraulein Schneider), Endgame (Clov), The Seagull (Dorn), Oliver Twist (also at Theatre for a New Audience and Berkeley Repertory Theatre), The Birthday Party (Stanley), Highway Ulysses (Ulysses), Uncle Vanya (Vanya), Marat/Sade (Marquis de Sade), Richard II (Richard). Broadway: Jackie: An American Life (23 roles). Off-Broadway: Johan Padan (Johan), Big Time (Ted). Tours with the Company across the U.S., with residencies in New York, Chicago, San Francisco and Los Angeles, and throughout Europe, Canada, Israel, Taiwan, Japan and Moscow, and has recently been performing Julius Caesar in France. Other: I Am My Own Wife, Boston TheatreWorks; Approaching Moomtaj, New Repertory Theatre; Twelfth Night and The Tempest, Commonwealth Shakespeare Co.; London's Battersea Arts Center; five productions at Houston's Alley Theatre, including Our Town (Dr. Gibbs, directed by José Quintero); and many theatres throughout the U.S. Awards: 1994 Elliot Norton Prize for Sustained Excellence, 2000 and 2004 IRNE Awards for Best Actor, 1997 Los Angeles DramaLogue Award (for title role of Shlemiel the First). Television: Julie Taymor's film Fool's Fire (PBS American Playhouse), "Unsolved Mysteries," "Del and Alex" (Alex, A&E Network). Film: Mystic River (directed by Clint Eastwood), The Pink Panther II. He is on the faculty of the A.R.T. Institute, teaches acting at Harvard University and Emerson College, and is a graduate of the Yale School of Drama.
Weisskopf
Gustave Johnson
Weisskopf
Gustave Johnson


A.R.T. Senior Actor, founding member of the Yale Repertory Theatre and the A.R.T. Yale: more than 40 productions (including The Seagull). A.R.T.: 100 productions including The Seagull (three turns as Sorin), Julius Caesar, Three Sisters, The Onion Cellar, Major Barbara (Undershaft), Heartbreak House (Shotover), A Midsummer Night's Dream (Quince four times, Snug once), Henry IV (Falstaff), Twelfth Night (Toby Belch), The Caretaker (Davies), The Homecoming (Max), Loot (Truscott), Man and Superman (Mendoza/Devil), Waiting for Godot (Vladimir), The Threepenny Opera (Peacham/Petey), Ivanov (Lebedev), Three Sisters (Chebutkin), Buried Child (Dodge), The Cherry Orchard (Gaev) and The King Stag (Pantelone). Teaches at Harvard College, Harvard's Summer and Extension Schools and at the A.R.T/MXAT Institute. Trained at the Old Vic Theatre School and subsequently taught there. Acted at the Old Vic, Young Vic, The Royal Court, in the West End, in films and television and has been hosting his own show "The Caravan" for the BBC for five years. Came to the U.S. with the satirical revue The Establishment and acted on and off Broadway, at the Stratford Shakespeare Festival and at the Lincoln Center Festival. Lectured on Shakespeare in India and the Netherlands Theatre School. Received the Elliot Norton Award for Outstanding Boston Actor and the Jason Robards Award for Dedication to the Theatre.
Miss Leighton
Jayne Amelia Larson
Miss Leighton
Jayne Amelia Larson
Florabel Leigh
Celeste Ciulla
Florabel Leigh
Celeste Ciulla
Phyllis Fontaine
Julia Pearlstein
Phyllis Fontaine
Julia Pearlstein