Lost in a snowstorm in the Alps, Jeanine Cendrars accepts a ride from the Baroness Von Kessel to the Richelieu, a luxury spa where the international set go for rest and rejuvenation. After dinner, Dr. Atmost, a charlatan, encourages his guests to indulge themselves in the sumptuous desserts offered in the Richelieu Great Room. Joining the Baroness and Mrs. Cendrars are the award-winning author Mimosa Klein and her dwarf partner in verbal abuse Franco Boupacha. Henri Dusseau betrays his clinging wife and also joins them. Clairvoyant Cesare Bottivicci appears with his unearthly barefoot cousin and tells the future none want to face. Only Jeanine, still suffering from the accidental death of her young child, confronts the unjust truth about herself. Her sorrow forms the emotional core of the play.
Credits
Creative team

Directed by
Andrei Serban
Director Andrei Serban (Pericles) has been associated with the American Repertory Theater for more than two decades, and has directed Lysistrata, The Merchant of Venice, The Taming of the Shrew, The King Stag, Sganarelle, Three Sisters, The Juniper Tree, The Miser, Twelfth Night, and Sweet Table at the Richelieu. In the United States, Mr. Serban has also worked with LaMama ETC, the Public Theater, Lincoln Center, Circle in the Square, Yale Repertory Theatre, the Guthrie Theatre, A.C.T., and the New York City, Seattle and Los Angeles Operas. In Europe, Mr. Serban has worked at the Welsh National Opera, Covent Garden, Théâtre de la Ville, Helsinki Lilla Teatern, the Bucharest Municipal Theatre, and the Paris, Geneva, Vienna, and Bologna Opera Houses, among others. He has worked in Japan with the Shiki Company of Tokyo. He has taught acting and directing at Yale, University of California, Carnegie-Mellon, Sarah Lawrence, the Paris Conservatoire d'Art Dramatique, and the American Repertory Theater/Moscow Art Theater Institute for Advanced Theater Training at Harvard. Mr. Serban has received grants from the Ford, Guggenheim, and Rockefeller Foundations. Several of his productions have been nominated for Broadway and Off-Broadway awards. He is a tenured professor at Columbia University, where he heads the MFA acting program.
Set and costume design by
Set and costume design by
John Conklin
At the American Repertory Theater, John Conklin has designed sets for The Tempest, Henry V, and Henry IV, Parts 1 and 2; sets and costumes for Robert Wilson's production of When We Dead Awaken, and costumes for Wilson's Alcestis. Locally his work has been seen in the Boston Lyric Opera's I Puritani, where he also designed La Bohéme and Beatrice and Benedict. Mr. Conklin's designs are seen in opera houses, ballet companies, and theaters all over the world, including designs for the Metropolitan Opera, Lyric Opera of Chicago, Seattle Opera, San Francisco Opera, Houston Grand Opera, Bastille Opera in Paris, the Boston Ballet, Louisville Ballet, the Guthrie Theater, Arena Stage, the Kennedy Center, and the Goodman Theatre, among many others.
Lighting design by
Howell Binkley
Howell Binkley's lighting designs for Hartford Stage in addition to The Glass Menagerie include Camino Real and The Clearing, and his designs for the American Repertory Theater include Sweet Table at the Richelieu, The Good Woman of Setzuan, Gillette, Quartet, The Miser, Twelfth Night, Heartbreak House, and The Cherry Orchard. On Broadway his work has appered in The Full Monty; Gore Vidal's The Best Man; Minnelli on Minnelli; Parade; Kiss of the Spiderwoman; My Thing of Love; Sacrilege; Taking Sides; and High Society. Off-Broadway work and tours include Never the Sinner; Whistle Down the Wind; Jekyll and Hyde; and Civil War. He has worked at numerous regional theaters, including the Alley Theatre; McCarter Theatre; La Jolla Playhouse; Shakespeare Theatre; New York Shakespeare Festival; City Center Encores Productions; and Cirque Ingeniux for Networks. His work in dance and opera includes American Ballet Theater; National Ballet of Canada; Paris Opera Ballet; Hubbard Street Dance; Parsons Dance Company (co-founder); Peter Pucci Plus; Joffrey Ballet Billboards; Metropolitan Opera; and Dallas Opera.
Sound design by
Stephen Santomenna
Cast
Jeanine Cendrars
Lucinda Childs
Jeanine Cendrars
Lucinda Childs


Frau Von Kessel
Eliza Bell
Snow in June (Ensemble). Second-year actor at the American Repertory Theater/Moscow Art Theater Institute for Advanced Theater Training at Harvard University. Appeared at the Institute in Donnie Darko (Elizabeth Darko), Chekhov Love Scenes (Natasha), and Cervantes' Gaze (Nurse/Policeman) in Cambridge and in Moscow. BA in English and dramatic art from the University of California at Berkeley.
Driver/Cesare Bottivicci
Ken Howard
Driver/Cesare Bottivicci
Ken Howard
Cathy/Lieder Singer
Lynn Torgove
Cathy/Lieder Singer
Lynn Torgove
Henri Dusseau
Nestor Serrano
Henri Dusseau
Nestor Serrano
Estelle Dusseau
Sandra Shipley
Estelle Dusseau
Sandra Shipley


Harry S. Murphy, who returns to play Christopher Sly in The Taming of the Shrew and Collie Couch in In the Jungle of Cities, spent many seasons at the American Repertory Theater and appeared in over a dozen productions here, including The King Stag, Angel City, Platonov, 'Tis Pity She's a Whore, As You Like It, The School for Scandal, Alcestis, The Balcony, Sganarelle, Six Characters in Search of an Author, and The Marriage of Figaro. His Broadway credits include Macbeth, Othello, Big Time, and The Good Times are Killing Me. He also appeared in such musicals as The Boys from Syracuse and Happy End (at the A.R.T ), as well as Jacques Brel Is Alive and Well . . . and Good Sport. Other resident credits include Room Service, Henry V, Hedda Gabler, Phaedre, Romeo and Juliet, and Twelfth Night. Mr. Murphy appeared in the feature films Calendar Girl, Eddie Macon's Run, and The Return, and his television credits include Cosby, Law and Order, Spenser for Hire, True Blue, and New York Undercover.
Mimosa Klein
Harriet Harris
Mimosa Klein
Harriet Harris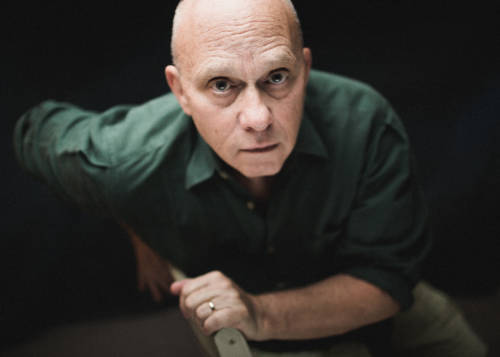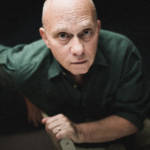 Franco Boupacha
Thomas Derrah
A.R.T.: 119 productions, including R. Buckminster Fuller: THE HISTORY (and Myster) OF THE UNIVERSE (R. Buckminster Fuller), Cabaret (Fraulein Schneider), Endgame (Clov), The Seagull (Dorn), Oliver Twist (also at Theatre for a New Audience and Berkeley Repertory Theatre), The Birthday Party (Stanley), Highway Ulysses (Ulysses), Uncle Vanya (Vanya), Marat/Sade (Marquis de Sade), Richard II (Richard). Broadway: Jackie: An American Life (23 roles). Off-Broadway: Johan Padan (Johan), Big Time (Ted). Tours with the Company across the U.S., with residencies in New York, Chicago, San Francisco and Los Angeles, and throughout Europe, Canada, Israel, Taiwan, Japan and Moscow, and has recently been performing Julius Caesar in France. Other: I Am My Own Wife, Boston TheatreWorks; Approaching Moomtaj, New Repertory Theatre; Twelfth Night and The Tempest, Commonwealth Shakespeare Co.; London's Battersea Arts Center; five productions at Houston's Alley Theatre, including Our Town (Dr. Gibbs, directed by José Quintero); and many theatres throughout the U.S. Awards: 1994 Elliot Norton Prize for Sustained Excellence, 2000 and 2004 IRNE Awards for Best Actor, 1997 Los Angeles DramaLogue Award (for title role of Shlemiel the First). Television: Julie Taymor's film Fool's Fire (PBS American Playhouse), "Unsolved Mysteries," "Del and Alex" (Alex, A&E Network). Film: Mystic River (directed by Clint Eastwood), The Pink Panther II. He is on the faculty of the A.R.T. Institute, teaches acting at Harvard University and Emerson College, and is a graduate of the Yale School of Drama.


Gabriella Bottivicci
Pamela Gien
As both writer and performer of The Syringa Tree, Pamela Gien won the Obie for Best Play of 2001, the Drama Desk Award for Outstanding Solo Performance, the Outer Critics Circle Award for Outstanding Solo Performance, a Drama League Honor, and nomination for the John Gassner Playwriting Award. Before its New York run, the play had its world premiere at ACT in Seattle, and Pamela has since performed it in London at the Royal National Theatre, and in Los Angeles. The production was filmed for Trio Arts Channel on television. She is completing the screenplay, and Random House has commissioned her to write it as a novel. Pamela has also written her second screenplay for an upcoming film, The Lily Field, to be produced by Matt Salinger. As a company member of the American Repertory Theater, she appeared in fourteen productions: as Sonya in the premiere of David Mamet's adaptation of Uncle Vanya with Christopher Walken, Anabella in 'Tis Pity She's A Whore with Derek Smith, Estrella in Life's A Dream with Cherry Jones, as Gabriella in Sweet Table at the Richelieu, Marianna in The Miser, and Angela in The King Stag with Thomas Derrah, all directed by Andrei Serban. She played Stella/Ann in The End of the World with Symposium to Follow, directed by Richard Foreman, and performed in two Pirandello productions directed by Robert Brustein, and appeared in Gillette and The Day Room, both directed by David Wheeler. Other theater credits include Lavinia in Titus Andronicus for the Public Theater's New York Shakespeare Festival, Alicia in Piano by Anna Deavere Smith, and Hannah Jelkes in The Night of the Iguana at the LATC, for which she won a Dramalogue Award for Outstanding Achievement in the Theatre. She has performed in the New Works Festival at the Mark Taper Forum, the Humana Festival at Actors Theatre of Louisville, and at South Coast Repertory. Her television appearances include guest-starring roles in Tales From the Crypt, Reasonable Doubts, Hunter, Secret Lives, and Into Thin Air. Her film credits include Men Seeking Women and The Last Supper.