A beautiful Spanish noblewoman, Beatrice-Joanna, is betrothed to Alonzo, a man she does not love. She convinces De Flores, her father's loathsome servant who is secretly in love with her, to kill Alonzo so that she will be free to marry her beloved, Alsemero. When De Flores demands Joanna's virginity as the price for this deed, her reluctant consent leads to a series of murders.
Credits
Creative team

Adapted and directed by
Robert Brustein
As founding director of the Yale Repertory and American Repertory Theaters, Robert Brustein has supervised well over two hundred productions, acting in eight and directing twelve. He has written eleven adaptations for the American Repertory Theater and is the author of thirteen books on theater and society. His latest book, The Tainted Muse: Prejudices and Preconceptions in Shakespeare's Works and Times, was released earlier this year. Mr. Brustein also served for twenty years as director of the Loeb Drama Center, is a Senior Research Fellow at Harvard University and drama critic for The New Republic. He is a member of the American Theatre Hall of Fame, the American Academy of Arts and Letters and the American Academy of Arts and Sciences, and is the recipient numerous awards including the George Polk Award in Journalism, the Commonweath (Massachusetts) Award for Organizational Leadership, and most recently the Eugene O'Neill Foundation's Tao House Award for serving the American theatre with distinction.

His Six Characters in Search of an Author won the Boston Theatre Award for Best Production of 1996. His play Demons, which was broadcast on WGBH radio in 1993, had its stage world premiere as part of the A.R.T. New Stages. His play Nobody Dies on Friday was given its world premiere in the same series and was presented at the Singapore Festival of Arts and the Pushkin Theatre in Moscow. His play Spring Forward, Fall Back was performed in 2006 at Theater J in Washington, D.C., and at the Vineyard Playhouse. His newest play, The English Channel, was produced in 2007 in Boston and at the Vineyard Playhouse. In the Fall of 2008, it played at the Abingdon Theatre in New York where it was nominated for a Pulitzer Prize.
Brustein also wrote Shlemiel the First, based on the stories of Isaac Bashevis Singer and set to traditional klezmer music, which was directed and choreographed by David Gordon. After the original presentation in 1994 at ART and in Philadelphia at the American Music Theatre Festival, which co-produced the show, Shlemiel the First was revived several times in Cambridge and subsequently played at the Lincoln Center Serious Fun Festival, the American Conservatory Theatre in San Francisco, the Geffen Playhouse in Los Angeles, as well as touring theatres in Florida and in Stamford, Connecticut. The play has also been produced at Theater J in Washington, DC. Shlemiel the First comes to Peak Performances @ Montclair State University in Montclair, NJ, in January 2010. His short plays Poker Face, Chekhov on Ice, Divestiture, AnchorBimbo, Noises, Terrorist Skit, Airport Hell, Beachman's Last Poetry Reading, and Enter William Shakespeare were all presented by the Boston Playwrights' Theatre. Brustein is also the author of Doctor Hippocrates is Out: Please Leave a Message, an anthology of theatrical and cinematic satire on medicine and physicians, commissioned by the Institute for Healthcare Improvement for its 2008 convention in Nashville. He was inducted into the American Theatre Hall of Fame in 2002.

Brustein is a former professor of English at Harvard University (now a Senior Research Fellow), Distinguished Scholar in Residence at Suffolk University in Boston, the drama critic for The New Republic, and former dean of the Yale School of Drama. In 2003 he served as a Senior Fellow with the National Arts Journalism Program at Columbia University, and in 2004 and 2005 was a senior fellow at the National Endowment for the Arts' Arts Journalism Institute in Theatre and Musical Theatre at the University of Southern California

He was the founding director of the Yale Repertory Theatre and the American Repertory Theater and served for twenty years as director of the Loeb Drama Center, where he founded the American Repertory Theater/Moscow Art Theater Institute for Advanced Theater Training at Harvard University. He retired from the artistic directorship of ART in 2002 and now serves as Founding Director and Creative Consultant. He is also a regular blogger for the Huffington Post and the Open University.

During his tenure at ART, Brustein wrote eleven adaptations, including Henrik Ibsen's The Wild Duck, The Master Builder, and When We Dead Awaken, the last directed by Robert Wilson; Three Farces and a Funeral, adapted from the works and life of Anton Chekhov; Luigi Pirandello's Enrico IV; and Brustein's final production at ART, Lysistrata by Aristophanes, directed by Andrei Serban. He also directed numerous adaptations while at ART including a Pirandello trilogy: Six Characters in Search of an Author, which won the Boston Theatre Award for Best Production of 1996, Right You Are (If You Think You Are); Tonight We Improvise; Ibsen's Ghosts, Strindberg's The Father, and Thomas Middleton's The Changeling.

Over the course of his long career as director, playwright, and teacher, he has participated in the artistic development of such theater artists as Meryl Streep, Christopher Durang, Christopher Walken, Cherry Jones, Ted Talley, Michael Feingold, Sigourney Weaver, James Naughton, Mark Linn-Baker, Henry Winkler, James Lapine, Tony Shalhoub, Tommy Derrah, Rocco Landesman, Linda Lavin, Michael Yearga, William Ivey Long, Derek Maclane, Steve Zahn, Peter Sellars, Santo Loquasto, Tom Moore, Albert Innaurato, and many others.

Mr. Brustein is the recipient of many coveted awards, including:
Fulbright Fellowship to the University of Nottingham
John Simon Guggenheim Memorial Foundation Fellowship
Twice winner of the George Jean Nathan Award for Dramatic Criticism
George Polk Award for Journalism (Criticism)
The 2nd Elliot Norton Award For Professional Excellence in Boston Theatre (formerly the Norton Prize), presented by the Boston Theatre District Associatione
New England Theatre Conference's Major Award for outstanding creative achievement in the American theatre
American Academy of Arts and Letters Award for Distinguished Service to the Arts
Elected to the American Academy of Arts and Letters
Association for Theatre in Higher Education Career Achievement Award for Professional Theatre
The Commonwealth Award for Organizational Leadership
Inducted into the American Theatre Hall of Fame
United States Institute for Theatre Technology Lifetime Achievement Award
National Corporate Theatre Fund Chairman's Award for Achievement in Theatre
Gann Academy Award for Excellence in the Performing Arts
Eugene O'Neill Foundation's Tao House Award for serving the American theatre with distinction
Set and costume design by
Set and costume design by
Michael H. Yeargan
Michael Yeargan designed sets for King Stag, Six Characters in Search of an Author, Long Day's Journey Into Night, The Threepenny Opera, The Juniper Tree, The Seven Deadly Sins, and Sganarelle at the A.R.T. He is resident designer for the Yale Repertory Theatre and Professor of Stage Design at Yale School of Drama. Mr. Yeargan has designed extensively in American resident theatres and on Broadway, and for opera companies throughout the U.S. and Europe, with designs for the Welsh National Opera, Scottish Opera, and Covent Garden, Frankfurt Opera and Australian Opera. His U.S. credits include the Metropolitan Opera, Lyric Opera of Chicago, Dallas Opera, and Houston Grand Opera.
Lighting design by
Richard Riddell
Music composed by
Karl Lundeberg
Cast


Harry S. Murphy, who returns to play Christopher Sly in The Taming of the Shrew and Collie Couch in In the Jungle of Cities, spent many seasons at the American Repertory Theater and appeared in over a dozen productions here, including The King Stag, Angel City, Platonov, 'Tis Pity She's a Whore, As You Like It, The School for Scandal, Alcestis, The Balcony, Sganarelle, Six Characters in Search of an Author, and The Marriage of Figaro. His Broadway credits include Macbeth, Othello, Big Time, and The Good Times are Killing Me. He also appeared in such musicals as The Boys from Syracuse and Happy End (at the A.R.T ), as well as Jacques Brel Is Alive and Well . . . and Good Sport. Other resident credits include Room Service, Henry V, Hedda Gabler, Phaedre, Romeo and Juliet, and Twelfth Night. Mr. Murphy appeared in the feature films Calendar Girl, Eddie Macon's Run, and The Return, and his television credits include Cosby, Law and Order, Spenser for Hire, True Blue, and New York Undercover.
Jasperino
Rodney Scott Hudson
Jasperino
Rodney Scott Hudson


A.R.T. Senior Actor, founding member of the Yale Repertory Theatre and the A.R.T. Yale: more than 40 productions (including The Seagull). A.R.T.: 100 productions including The Seagull (three turns as Sorin), Julius Caesar, Three Sisters, The Onion Cellar, Major Barbara (Undershaft), Heartbreak House (Shotover), A Midsummer Night's Dream (Quince four times, Snug once), Henry IV (Falstaff), Twelfth Night (Toby Belch), The Caretaker (Davies), The Homecoming (Max), Loot (Truscott), Man and Superman (Mendoza/Devil), Waiting for Godot (Vladimir), The Threepenny Opera (Peacham/Petey), Ivanov (Lebedev), Three Sisters (Chebutkin), Buried Child (Dodge), The Cherry Orchard (Gaev) and The King Stag (Pantelone). Teaches at Harvard College, Harvard's Summer and Extension Schools and at the A.R.T/MXAT Institute. Trained at the Old Vic Theatre School and subsequently taught there. Acted at the Old Vic, Young Vic, The Royal Court, in the West End, in films and television and has been hosting his own show "The Caravan" for the BBC for five years. Came to the U.S. with the satirical revue The Establishment and acted on and off Broadway, at the Stratford Shakespeare Festival and at the Lincoln Center Festival. Lectured on Shakespeare in India and the Netherlands Theatre School. Received the Elliot Norton Award for Outstanding Boston Actor and the Jason Robards Award for Dedication to the Theatre.


Beatrice-Joanna
Diane D'Aquila
Title role in Dido, Queen of Carthage. A.R.T.: The King Stag (created the role of Angela), The Changeling (Beatrice-Joanna), Gillette (Brenda), Six Characters in Search of an Author (Stepdaughter), Love's Labour's Lost (Rosaline), Robert Wilson's the CIVIL warS (Young Woman) and Alcestis (title role, also toured to France), and the world premiere of Paula Vogel's Hot n' Throbbing (Woman). Associate artist of the Stratford Festival of Canada, credits include: King Lear (Goneril), Antony and Cleopatra (Cleopatra), Richard III (Elizabeth), Romeo and Juliet (Nurse), The Alchemist (Doll Common), Oedipus Rex (Jocasta), King John (Constance), Elizabeth Rex (Elizabeth), The Swanne Parts I, II, and III (Scarecrow). Recipient of 2004 ACTRA for outstanding female performance and 2004 Gemini for best performance by an actress in a televised dramatic program for Elizabeth Rex.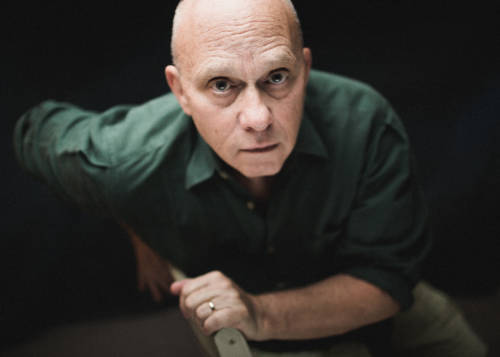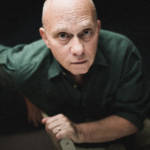 Alonzo de Piracquo
Thomas Derrah
A.R.T.: 119 productions, including R. Buckminster Fuller: THE HISTORY (and Myster) OF THE UNIVERSE (R. Buckminster Fuller), Cabaret (Fraulein Schneider), Endgame (Clov), The Seagull (Dorn), Oliver Twist (also at Theatre for a New Audience and Berkeley Repertory Theatre), The Birthday Party (Stanley), Highway Ulysses (Ulysses), Uncle Vanya (Vanya), Marat/Sade (Marquis de Sade), Richard II (Richard). Broadway: Jackie: An American Life (23 roles). Off-Broadway: Johan Padan (Johan), Big Time (Ted). Tours with the Company across the U.S., with residencies in New York, Chicago, San Francisco and Los Angeles, and throughout Europe, Canada, Israel, Taiwan, Japan and Moscow, and has recently been performing Julius Caesar in France. Other: I Am My Own Wife, Boston TheatreWorks; Approaching Moomtaj, New Repertory Theatre; Twelfth Night and The Tempest, Commonwealth Shakespeare Co.; London's Battersea Arts Center; five productions at Houston's Alley Theatre, including Our Town (Dr. Gibbs, directed by José Quintero); and many theatres throughout the U.S. Awards: 1994 Elliot Norton Prize for Sustained Excellence, 2000 and 2004 IRNE Awards for Best Actor, 1997 Los Angeles DramaLogue Award (for title role of Shlemiel the First). Television: Julie Taymor's film Fool's Fire (PBS American Playhouse), "Unsolved Mysteries," "Del and Alex" (Alex, A&E Network). Film: Mystic River (directed by Clint Eastwood), The Pink Panther II. He is on the faculty of the A.R.T. Institute, teaches acting at Harvard University and Emerson College, and is a graduate of the Yale School of Drama.
Tomazo de Piracquo
Jack Stehlin
Tomazo de Piracquo
Jack Stehlin
Diaphanta
Elizabeth Norment
Diaphanta
Elizabeth Norment
Sailors/Priests/Servants
Patrick Curry, Peter Howard, Rick Reynolds
Sailors/Priests/Servants
Patrick Curry, Peter Howard, Rick Reynolds
Vermandero's Companions
Laurence Bouvard, Jeanne Kowalski
Vermandero's Companions
Laurence Bouvard, Jeanne Kowalski