the CIVIL warS presents a series of complex images and episodic scenes unified through the theme of civil strife throughout history. Frederick the Great is a recurring character, and the production traces his development from tyrannized son to tyrannical ruler.
Credits
Creative team
Act III, Scene E by
Robert Wilson
Act IV, Scene A and Epilogue by
Robert Wilson and Heiner Müller 
Act IV, Scene A and Epilogue translated by
Christopher Martin and Daniel Woker
Directed by
Robert Wilson
Costume design by
Yoshio Yabara
Lighting design by
Jennifer Tipton and Robert Wilson
Sound design and music by
Hans Peter Kuhn
Cast

Father/Man Behind Counter/Doctor

Father/Man Behind Counter/Doctor
Ben Halley, Jr.
Ben Halley, Jr., was most recently seen at the American Repertory Theater as Durandarte in the summer 1995 Cambridge performances of The King Stag, Tiger Brown in The Threepenny Opera, Pistol in Henry V, and Agamemnon and Apollo in The Oresteia. He is a classical actor whose artistry has taken him from Broadway to Hollywood, to the prominent resident theaters of America, to London, and to the major festival houses of Europe. Mr. Halley made his professional directorial debut with the South Coast Repertory Theatre in Costa Mesa, California.
Frederick the Great/Snow Owl
Priscilla Smith
Frederick the Great/Snow Owl
Priscilla Smith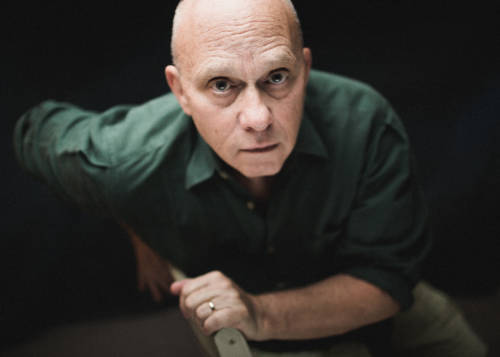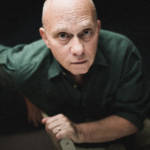 Young Man/Dog/Smiler
Thomas Derrah
A.R.T.: 119 productions, including R. Buckminster Fuller: THE HISTORY (and Myster) OF THE UNIVERSE (R. Buckminster Fuller), Cabaret (Fraulein Schneider), Endgame (Clov), The Seagull (Dorn), Oliver Twist (also at Theatre for a New Audience and Berkeley Repertory Theatre), The Birthday Party (Stanley), Highway Ulysses (Ulysses), Uncle Vanya (Vanya), Marat/Sade (Marquis de Sade), Richard II (Richard). Broadway: Jackie: An American Life (23 roles). Off-Broadway: Johan Padan (Johan), Big Time (Ted). Tours with the Company across the U.S., with residencies in New York, Chicago, San Francisco and Los Angeles, and throughout Europe, Canada, Israel, Taiwan, Japan and Moscow, and has recently been performing Julius Caesar in France. Other: I Am My Own Wife, Boston TheatreWorks; Approaching Moomtaj, New Repertory Theatre; Twelfth Night and The Tempest, Commonwealth Shakespeare Co.; London's Battersea Arts Center; five productions at Houston's Alley Theatre, including Our Town (Dr. Gibbs, directed by José Quintero); and many theatres throughout the U.S. Awards: 1994 Elliot Norton Prize for Sustained Excellence, 2000 and 2004 IRNE Awards for Best Actor, 1997 Los Angeles DramaLogue Award (for title role of Shlemiel the First). Television: Julie Taymor's film Fool's Fire (PBS American Playhouse), "Unsolved Mysteries," "Del and Alex" (Alex, A&E Network). Film: Mystic River (directed by Clint Eastwood), The Pink Panther II. He is on the faculty of the A.R.T. Institute, teaches acting at Harvard University and Emerson College, and is a graduate of the Yale School of Drama.
Aunt/Abandoned Woman/Woman with Cigar/Sophie/Dorothea/Earth Mother
Francis Shrand
Aunt/Abandoned Woman/Woman with Cigar/Sophie/Dorothea/Earth Mother
Francis Shrand

Young Woman/Abraham Lincoln

Young Woman/Abraham Lincoln
Diane D'Aquila
Title role in Dido, Queen of Carthage. A.R.T.: The King Stag (created the role of Angela), The Changeling (Beatrice-Joanna), Gillette (Brenda), Six Characters in Search of an Author (Stepdaughter), Love's Labour's Lost (Rosaline), Robert Wilson's the CIVIL warS (Young Woman) and Alcestis (title role, also toured to France), and the world premiere of Paula Vogel's Hot n' Throbbing (Woman). Associate artist of the Stratford Festival of Canada, credits include: King Lear (Goneril), Antony and Cleopatra (Cleopatra), Richard III (Elizabeth), Romeo and Juliet (Nurse), The Alchemist (Doll Common), Oedipus Rex (Jocasta), King John (Constance), Elizabeth Rex (Elizabeth), The Swanne Parts I, II, and III (Scarecrow). Recipient of 2004 ACTRA for outstanding female performance and 2004 Gemini for best performance by an actress in a televised dramatic program for Elizabeth Rex.
Mother/White Scribe/Woman with Bubble Gum/Katte
Shirley Wilber
Mother/White Scribe/Woman with Bubble Gum/Katte
Shirley Wilber

Old Man/Grandfather/King Lear

Old Man/Grandfather/King Lear
Jeremy Geidt
A.R.T. Senior Actor, founding member of the Yale Repertory Theatre and the A.R.T. Yale: more than 40 productions (including The Seagull). A.R.T.: 100 productions including The Seagull (three turns as Sorin), Julius Caesar, Three Sisters, The Onion Cellar, Major Barbara (Undershaft), Heartbreak House (Shotover), A Midsummer Night's Dream (Quince four times, Snug once), Henry IV (Falstaff), Twelfth Night (Toby Belch), The Caretaker (Davies), The Homecoming (Max), Loot (Truscott), Man and Superman (Mendoza/Devil), Waiting for Godot (Vladimir), The Threepenny Opera (Peacham/Petey), Ivanov (Lebedev), Three Sisters (Chebutkin), Buried Child (Dodge), The Cherry Orchard (Gaev) and The King Stag (Pantelone). Teaches at Harvard College, Harvard's Summer and Extension Schools and at the A.R.T/MXAT Institute. Trained at the Old Vic Theatre School and subsequently taught there. Acted at the Old Vic, Young Vic, The Royal Court, in the West End, in films and television and has been hosting his own show "The Caravan" for the BBC for five years. Came to the U.S. with the satirical revue The Establishment and acted on and off Broadway, at the Stratford Shakespeare Festival and at the Lincoln Center Festival. Lectured on Shakespeare in India and the Netherlands Theatre School. Received the Elliot Norton Award for Outstanding Boston Actor and the Jason Robards Award for Dedication to the Theatre.
Soldiers/Scribes/Submariners/Men with Poles/Furniture Movers/White Guard/Brown Bear/Polar Bear
Patrick Bradford, Patrick Curry, Jeff Goldman, Stephen Gutwillig, Robert Meek, Christopher Reynolds, Adam Rogers, Richard Rutkowski, Samuel Sifton, David Silver, Martin Szafranski, Jared Waye, and Anthony Yoffe