Konstantin stages his new play on the grounds of his uncle's lakeside estate to glorify Nina, the aspiring actress he loves, and impress his mother, Arkadina, whose attention is lavished on the young, successful writer who accompanies her.  Overcome with desire and desperate for attention, Treplev kills a seagull, throws it at Nina's feet, and threatens suicide if she refuses to return his love.  Although Nina initially identifies with the sacrificial bird, she ultimately finds the strength to survive the loss of her love, her child, and her dream of fame.  Konstantin, devastated by his mother's indifference and Nina's inability to love him, destroys his work and commits suicide.
Credits
Creative team

Adapted by
Robert Brustein
As founding director of the Yale Repertory and American Repertory Theaters, Robert Brustein has supervised well over two hundred productions, acting in eight and directing twelve. He has written eleven adaptations for the American Repertory Theater and is the author of thirteen books on theater and society. His latest book, The Tainted Muse: Prejudices and Preconceptions in Shakespeare's Works and Times, was released earlier this year. Mr. Brustein also served for twenty years as director of the Loeb Drama Center, is a Senior Research Fellow at Harvard University and drama critic for The New Republic. He is a member of the American Theatre Hall of Fame, the American Academy of Arts and Letters and the American Academy of Arts and Sciences, and is the recipient numerous awards including the George Polk Award in Journalism, the Commonweath (Massachusetts) Award for Organizational Leadership, and most recently the Eugene O'Neill Foundation's Tao House Award for serving the American theatre with distinction.

His Six Characters in Search of an Author won the Boston Theatre Award for Best Production of 1996. His play Demons, which was broadcast on WGBH radio in 1993, had its stage world premiere as part of the A.R.T. New Stages. His play Nobody Dies on Friday was given its world premiere in the same series and was presented at the Singapore Festival of Arts and the Pushkin Theatre in Moscow. His play Spring Forward, Fall Back was performed in 2006 at Theater J in Washington, D.C., and at the Vineyard Playhouse. His newest play, The English Channel, was produced in 2007 in Boston and at the Vineyard Playhouse. In the Fall of 2008, it played at the Abingdon Theatre in New York where it was nominated for a Pulitzer Prize.
Brustein also wrote Shlemiel the First, based on the stories of Isaac Bashevis Singer and set to traditional klezmer music, which was directed and choreographed by David Gordon. After the original presentation in 1994 at ART and in Philadelphia at the American Music Theatre Festival, which co-produced the show, Shlemiel the First was revived several times in Cambridge and subsequently played at the Lincoln Center Serious Fun Festival, the American Conservatory Theatre in San Francisco, the Geffen Playhouse in Los Angeles, as well as touring theatres in Florida and in Stamford, Connecticut. The play has also been produced at Theater J in Washington, DC. Shlemiel the First comes to Peak Performances @ Montclair State University in Montclair, NJ, in January 2010. His short plays Poker Face, Chekhov on Ice, Divestiture, AnchorBimbo, Noises, Terrorist Skit, Airport Hell, Beachman's Last Poetry Reading, and Enter William Shakespeare were all presented by the Boston Playwrights' Theatre. Brustein is also the author of Doctor Hippocrates is Out: Please Leave a Message, an anthology of theatrical and cinematic satire on medicine and physicians, commissioned by the Institute for Healthcare Improvement for its 2008 convention in Nashville. He was inducted into the American Theatre Hall of Fame in 2002.

Brustein is a former professor of English at Harvard University (now a Senior Research Fellow), Distinguished Scholar in Residence at Suffolk University in Boston, the drama critic for The New Republic, and former dean of the Yale School of Drama. In 2003 he served as a Senior Fellow with the National Arts Journalism Program at Columbia University, and in 2004 and 2005 was a senior fellow at the National Endowment for the Arts' Arts Journalism Institute in Theatre and Musical Theatre at the University of Southern California

He was the founding director of the Yale Repertory Theatre and the American Repertory Theater and served for twenty years as director of the Loeb Drama Center, where he founded the American Repertory Theater/Moscow Art Theater Institute for Advanced Theater Training at Harvard University. He retired from the artistic directorship of ART in 2002 and now serves as Founding Director and Creative Consultant. He is also a regular blogger for the Huffington Post and the Open University.

During his tenure at ART, Brustein wrote eleven adaptations, including Henrik Ibsen's The Wild Duck, The Master Builder, and When We Dead Awaken, the last directed by Robert Wilson; Three Farces and a Funeral, adapted from the works and life of Anton Chekhov; Luigi Pirandello's Enrico IV; and Brustein's final production at ART, Lysistrata by Aristophanes, directed by Andrei Serban. He also directed numerous adaptations while at ART including a Pirandello trilogy: Six Characters in Search of an Author, which won the Boston Theatre Award for Best Production of 1996, Right You Are (If You Think You Are); Tonight We Improvise; Ibsen's Ghosts, Strindberg's The Father, and Thomas Middleton's The Changeling.

Over the course of his long career as director, playwright, and teacher, he has participated in the artistic development of such theater artists as Meryl Streep, Christopher Durang, Christopher Walken, Cherry Jones, Ted Talley, Michael Feingold, Sigourney Weaver, James Naughton, Mark Linn-Baker, Henry Winkler, James Lapine, Tony Shalhoub, Tommy Derrah, Rocco Landesman, Linda Lavin, Michael Yearga, William Ivey Long, Derek Maclane, Steve Zahn, Peter Sellars, Santo Loquasto, Tom Moore, Albert Innaurato, and many others.

Mr. Brustein is the recipient of many coveted awards, including:
Fulbright Fellowship to the University of Nottingham
John Simon Guggenheim Memorial Foundation Fellowship
Twice winner of the George Jean Nathan Award for Dramatic Criticism
George Polk Award for Journalism (Criticism)
The 2nd Elliot Norton Award For Professional Excellence in Boston Theatre (formerly the Norton Prize), presented by the Boston Theatre District Associatione
New England Theatre Conference's Major Award for outstanding creative achievement in the American theatre
American Academy of Arts and Letters Award for Distinguished Service to the Arts
Elected to the American Academy of Arts and Letters
Association for Theatre in Higher Education Career Achievement Award for Professional Theatre
The Commonwealth Award for Organizational Leadership
Inducted into the American Theatre Hall of Fame
United States Institute for Theatre Technology Lifetime Achievement Award
National Corporate Theatre Fund Chairman's Award for Achievement in Theatre
Gann Academy Award for Excellence in the Performing Arts
Eugene O'Neill Foundation's Tao House Award for serving the American theatre with distinction
Lighting Design
James F. Ingalls
Cardenio (Lighting Design). A.R.T.: Resident lighting designer, 1981–1984: Ghosts (directed by Robert Brustein), Orlando (directed by Peter Sellars), Marsha Norman's 'Night, Mother and Traveler in the Dark, Jules Fieffer's Grownups, Sganarelle (directed by Andrei Serban), the first Hasty Pudding season (True West and Robert Auletta's Rundown), Waiting for Godot (directed by Andrei Belgrader), The Boys from Syracuse, The Marriage of Figaro, The Seven Deadly Sins (all directed by Alvin Epstein). Recent seasons: A Midsummer Night's Dream (directed by Martha Clarke), The Children of Herakles (directed by Peter Sellars), The Seagull (directed by Ron Daniels), Once in a Lifetime (directed by Anne Bogart), Major Barbara, Larry Gelbart's Mastergate. Recent: New Works Festival (ten new pieces for San Francisco Ballet), Sarah Ruhl's Dead Man's Cellphone (Steppenwolf Theatre Company/Chicago), King Arthur (directed and choreographed by Mark Morris at New York City Opera), Kaija Saariaho's Adriana Mater (directed by Peter Sellars at Finnish National Opera), Coppelia (Dutch National Ballet). He often collaborates with Melanie Rios and the Saint Joseph Ballet.
Sound design by
Maribeth Back
Music composed by
Claire Van Kampen
Cast
Arkadina
Christine Estabrook
Arkadina
Christine Estabrook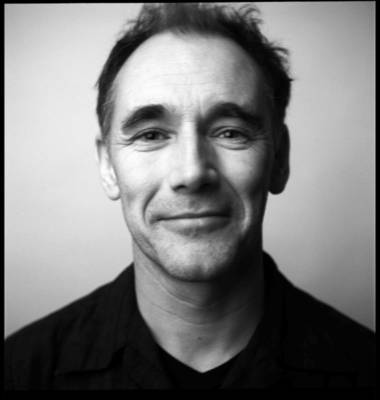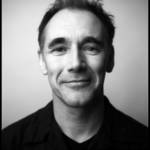 Mark Rylance played the title role of Hamlet and Treplev in The Seagull at A.R.T. in 1991. In addition to the A.R.T. production, he has played Hamlet over 400 times in his life: in high school at age 16, at The RSC at age 28, and at The Globe at age 40. His most recent credit is King Philippe V in Farinelli and the King by Claire van Kampen in London's West End, first seen at Shakespeare's Globe. Other recent theater includes Ron in Nice Fish at the Guthrie Theater in 2013; Countess Olivia in Twelfth Night and Richard III at Shakespeare's Globe, in the West End, and on Broadway in 2013; and Johnny "Rooster" Byron in Jerusalem at the Royal Court, in the West End, and on Broadway in 2011. Other West End/ Broadway performances have included La Bête (Valère), and Boeing Boeing (Robert). His first play, I Am Shakespeare, premiered in 2007 at the Chichester Festival Theatre and was published in 2012. He has appeared at the Royal Shakespeare Company, the Royal National Theatre, the Bush, The Tricycle, Shared Experience, Theatre for a New Audience, and for his own companies, The London Theatre of Imagination (LTI) and Phoebus Cart. He was the Artistic Director of Shakespeare's Globe Theatre from 1996-2006. Rylance's most recent film roles include Bridge of Spies; the upcoming BFG; Wolf Hall on PBS and the BBC; The Gunman; and We Are Many. Other film work includes Days and Nights; Anonymous; The Government Inspector; The Grass Arena; Love Lies Bleeding; Intimacy; Angels and Insects; Nocturne; and Institute Benjamenta. He trained at The Royal Academy of Dramatic Art (1978-1980) under Hugh Cruttwell, and is an honorary bencher of the Middle Temple Hall in London; trustee of The Shakespearean Authorship Trust; an ambassador of SURVIVAL, the movement for tribal peoples; and a patron of PEACE DIRECT.


Nina
Stephanie Roth-Haberle
A.R.T.: Oedipus (Jocasta), Lysistrata (Lampito), Marat/Sade (Charlotte Corday), Enrico IV (Matilde), Hamlet (Ophelia), Alice in Bed (Alice), Silence Cunning Exile (Suzie), King Lear (Cordelia), When We Dead Awaken (Maya), Servant of Two Masters (Beatrice), Misalliance (Hypatia), The Seagull (Nina), and Hedda Gabler (Thea). Resident credits include A Winter's Tale and Twelfth Night (California Shakespeare Festival), Swimming in March (Market Theater of Cambridge), Macbeth (Hartford Stage), Betrayal (Yale Repertory Theatre). Abroad: Two Gentlemen of Verona (Shakespeare's Globe in London). Broadway: Artist Descending a Staircase (Drama Desk nominee for Featured Actress), and Les Liaisons Dangereuses (with the Royal Shakespeare Company). Off-Broadway: Cymbeline (Delacorte Theatre), Two Gentlemen of Verona (Theatre for a New Audience), The Cherry Orchard (directed by Peter Brook); works at Circle Repertory Theatre and Second Stage Theatre. Film and television credits: Songcatcher (2000 Sundance Ensemble Acting jury award); The Cradle Will Rock, Deconstructing Harry, Philadelphia; Woody Allen's Crimes and Misdemeanors, Hollywood Ending, and the upcoming Melinda and Melinda; and Law & Order.


A.R.T. Senior Actor, founding member of the Yale Repertory Theatre and the A.R.T. Yale: more than 40 productions (including The Seagull). A.R.T.: 100 productions including The Seagull (three turns as Sorin), Julius Caesar, Three Sisters, The Onion Cellar, Major Barbara (Undershaft), Heartbreak House (Shotover), A Midsummer Night's Dream (Quince four times, Snug once), Henry IV (Falstaff), Twelfth Night (Toby Belch), The Caretaker (Davies), The Homecoming (Max), Loot (Truscott), Man and Superman (Mendoza/Devil), Waiting for Godot (Vladimir), The Threepenny Opera (Peacham/Petey), Ivanov (Lebedev), Three Sisters (Chebutkin), Buried Child (Dodge), The Cherry Orchard (Gaev) and The King Stag (Pantelone). Teaches at Harvard College, Harvard's Summer and Extension Schools and at the A.R.T/MXAT Institute. Trained at the Old Vic Theatre School and subsequently taught there. Acted at the Old Vic, Young Vic, The Royal Court, in the West End, in films and television and has been hosting his own show "The Caravan" for the BBC for five years. Came to the U.S. with the satirical revue The Establishment and acted on and off Broadway, at the Stratford Shakespeare Festival and at the Lincoln Center Festival. Lectured on Shakespeare in India and the Netherlands Theatre School. Received the Elliot Norton Award for Outstanding Boston Actor and the Jason Robards Award for Dedication to the Theatre.


A.R.T.: Hedda Gabler, Hamlet, The Seagull (1991-92 Season). Germany: We Are Not These Hands, Dusseldorfer Schauspielhaus. London: True West, Donmar Warehouse; Antony and Cleopatra, Julius Caesar, Shakespeare's Globe. Broadway: Mary Stuart, Gore Vidal's The Best Man, Timon of Athens, Serious Money. Off-Broadway: King Lear, Serious Money, The Public Theater; Titus Andronicus, As You Like It, Henry V, Love's Labour's Lost, Theatre for a New Audience. Regional: Tartuffe, McCarter/Yale Repertory Theatre; iWitness, Mark Taper Forum; The Taming of the Shrew, The Woman in Black, The Investigation, Baltimore Centerstage; Twelfth Night, The Tempest, Lorenzaccio, The Shakespeare Theatre; The Faith Healer, Old Globe; Night and Day, Wilma Theater; Proof, Arena Stage.
Servants on the Estate
Ian Lithgow, Karl J. Saddlemire
Servants on the Estate
Ian Lithgow, Karl J. Saddlemire