Book by Jessie Nelson
Music and Lyrics by Sara Bareilles
Based upon the motion picture written by Adrienne Shelly
Choreographed by Chase Brock
Directed by Diane Paulus
Jenna, played by Tony Award winner Jessie Mueller (Beautiful), a waitress and expert pie maker, is stuck in a small town and a loveless marriage. When a baking contest in a nearby county offers her a chance at escape, Jenna must choose between her commitments and her dreams. Her customers, co-workers, and the town's handsome new doctor all offer her conflicting recipes for happiness—but Jenna ultimately has to decide for herself. This poignant and uplifting new musical celebrates friendship, motherhood, and the courage it takes to pluck a long abandoned dream off the shelf. Featuring music and lyrics by Grammy-nominated singer-songwriter Sara Bareilles ("Brave," "Love Song") and directed by Diane Paulus (Pippin, Finding Neverland).
@americanrep  #WaitressART
Read More
Click here to read more about the show in our summer Guide. 
Click here to view the Waitress program.
Pie Ingredient List
View a list of ingredients in the pies sold during the production at A.R.T.
Waitress Educational Toolkit
Take a peek to learn more about the creative minds behind Waitress through games, music, videos, reading, and (of course) pie recipes! (click here to download a PDF)
Waitress Audio
She Used To Be Mine – Sara Bareilles and Nadia DiGiallonardo
Notable dates
ASL Dates
Sep. 8, 7:30PM
Audio Described Dates
Sep. 9, 7:30PM – Sep. 12, 2PM
Age Appropriateness
Recommended for grades 8 and up.
This new musical would be suitable for high school and well-prepared middle school students who can handle some profanity and strong subject matter such as spousal abuse and sexual themes.
Lobby Experience
The A.R.T. Community Cookbook is a collection of pie recipes contributed by A.R.T. patrons, staff, and fans during the run of Waitress.  Recipes collected as a part of the Waitress Lobby Experience and via Instagram.
Also check out Behind the Counter, an oral history project featuring photos and interviews from people working in diners and restaurants around Greater Boston.
Open Captioned
Sep. 3, 7:30PM & Sep. 6, 2PM
Discussions
Waitress Discussions
The A.R.T. will host special panel discussions with Harvard scholars and members of the A.R.T. community:
August 22, following the matinee performance: Post-show discussion with Michael Roiff, founder of Night & Day Pictures and producer of the 2007 film Waitress. Click here for more information.
There will also be regularly scheduled talk-backs with cast members after the following matinee performances: 
Aug. 26, Aug. 29, Sep. 2, Sep. 5, Sep. 9, Sep. 12, Sep. 16, Sep. 19, Sep. 23, Sep. 26
Credits
Additional staff
Assistant Stage Managers
Jason Brouillard
A.R.T.: The Last Two People on Earth: An Apocalyptic Vaudeville. Broadway: Big Fish, Spider-Man, The Best Man, Bonnie & Clyde, Baby It's You, West Side Story, Jersey Boys, LoveMusik, Hairspray, Frog and Toad, Dance of The Vampires, The Civil War. Tours: An Evening with Patti LuPone and Mandy Patinkin, John Lithgow: Stories by Heart, Ragtime, Chess, and Company.
Assistant Stage Managers
Stephanie M. Holmes
A.R.T.: O.P.C. (Asst. Stage Manager), Witness Uganda (Asst. Stage Manager), The Wedding Band (Staged Reading, Stage Manager). Broadway: Rodgers and Hammerstein's Cinderella (Production Asst./Sub. ASM), Off-Broadway: One Night Only (Stage Manager), American Theatre of Actors. Regional: Welcome to Jesus (Stage Manager), Hartford Stage; Dreamgirls (Asst. Stage Manager), Ivoryton Playhouse; The Dining Room, Westport Country Playhouse. 2011/12 Season Production Assistant, Two River Theater Company. Stage Management B.F.A. from Syracuse University.
Assistant Director
Mia Walker
A.R.T.: Finding Neverland, Witness Uganda, Pippin, The Gershwins' Porgy and Bess, Prometheus Bound, Johnny Baseball. Broadway: Finding Neverland, Pippin, The Gershwins' Porgy and Bess. National Tour: Pippin, The Gershwins' Porgy and Bess. Graduated magna cum laude from Harvard University, B.A. in Visual and Environmental Studies (Film Production). Mia has been assisting for Diane Paulus since graduating in 2010. Mia was also a Resident Director at The Flea Theater in NYC, where she directed new works by Trista Baldwin and Israel Horovitz. Other credits include: Ensemble Studio Theater, The Berkshire Theatre Festival, American Conservatory Theater, NYU Tisch, and Vassar Powerhouse.
Associate Choreographer
Jason Snow
A.R.T.: Debut. Broadway: Spider-Man: Turn Off The Dark (Resident Director/ Associate Choreographer). Encores!: The Cradle Will Rock, Lost In The Stars (Associate Choreographer). Regional: The Master Butchers Singing Club (Associate Director), Guthrie Theater; Disney's The Hunchback of Notre Dame (Associate Choreographer), La Jolla Playhouse/Paper Mill Playhouse. Broadway/National Tour performance credits include: The Little Mermaid, Hairspray, Mamma Mia!, The Music Man, and Footloose.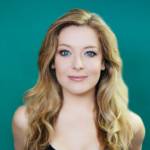 Dance Captain
Emily Afton
A.R.T.: Debut. Broadway: HAIR. National Tour: HAIR; Priscilla Queen of the Desert (Diva 1); I Love a Piano. Regional: Smokey Joe's Cafe (Pattie); A Funny Thing Happened on the Way to the Forum (Philia); Chicago (Roxie); Crazy for You (Polly); Kiss Me, Kate (Lois/Bianca); Les Misérables; Ragtime; Jesus Christ, Superstar; 42nd Street. BFA Musical Theatre, Emerson. Huge thanks to Diane, Sara, Nadia, and Patrick for bringing me on board with this exciting project!
Associate Music Director/Associate Conductor
Associate Music Director/Associate Conductor
Adam Michael Kaufman
A.R.T.: Debut. Broadway: 13 The Musical (Keyboards), Pippin (rehearsal pianist/ sub musician), Book Of Mormon (rehearsal pianist), BCEFA Gypsy Of The Year/Easter Bonnet (Orchestrations). TV/Film: The Last Five Years (rehearsal pianist), From Broadway With Love PBS (co-orchestrator). Off-Broadway: Piece Of My Heart (Associate MD), Hamilton (rehearsal pianist). NYMF: Foreverman (co-orchestrator. 2012 Outstanding Orchestrations). Thank you Nadia and Sara for this incredible opportunity. Love to my amazing family; this one's for you, mom!
Associate Scenic Designer
Orit Carroll
Assistant Scenic Designer
Jerome Martin
Associate Costume Designer
Martin Schnellinger
Assistant Costume Designer
Lizzie Donelan
Associate Lighting Designer/Moving Light Programmer
Anthony Pearson
Associate Sound Designer
Drew Levy
Dialect Coach
Dawn-Elin Fraser
A.R.T.: 1776, Waitress, Crossing, Finding Neverland. North American Dialect Coach: Hamilton. Broadway: Parade, 1776, Macbeth, Slave Play, What the Constitution Means to Me, Once on this Island, Waitress. Off-Broadway: Sojourners, Her Portmanteau, An Ordinary Muslim, The House That Will Not Stand, american (tele)visions, How to Defend Yourself, NYTW; Richard III, Merry Wives, The Public Theater. MFA, American Conservatory Theater. NYTW Usual Suspect.
Spoken Voice
Erika Bailey
A.R.T.: Wild; Moby-Dick; We Live in Cairo; Endlings; Othello; ExtraOrdinary; Jagged Little Pill; WARHOLCAPOTE; Burn All Night; The Night of the Iguana; Trans Scripts, Part I: The Women; Fingersmith; Waitress; In the Body of the World; O.P.C. Broadway: Mary Stuart. Regional: Vanity Fair, Central Square Theater; New Electric Ballroom, Gloucester Stage Company; Arms and the Man, Guthrie Theatre; The Foreigner, Cabaret, To Kill a Mockingbird, Kansas City Repertory Theatre. As Head of Voice and Speech at A.R.T., Erika also teaches in the Theater, Dance & Media concentration at Harvard as well as coaching public speaking skills across the university. Education: MA, Voice Studies, the Royal Central School of Speech and Drama; MFA, Acting, Brandeis University.
Music Assistant
Haley Bennett
Associate to Jessie Nelson
Karen Leigh Hopkins
Assistant to Jessie Nelson
Martha Ross
A.R.T. Production Dramaturg
Amanda Faye Martin
Fight Consultant
Tom Schall
WAITRESS INTERNSHIP PROGRAM
Isaac Alter, Harvard University '16, Music*
Emily Bergquist, Harvard University '18, Stage Management*
Grace Brakeman, Northwestern University '19, Artistic
Elizabeth Cahill, Emerson College '17, Sound
Christopher Conway, Amherst College '18, Props
Nina Goodheart, Yale University '19, Stage Management
Sam Hagen, Harvard University '18, Dramaturgy*
Maxwell Kagan, Horace Mann School '16, Artistic
Olivia Munk, Harvard University '16, Directing*
Christian Peterson, Western Australian Academy of Performing Arts, Sound**
Dan Prosky, Harvard University '16, Scenic Design*
Laura Trosser, Harvard University '16, Stage Management*
Taylor Vandick, Harvard University '16, Choreography*
Luke Walchuk, Minnesota State University, MFA '16, Sound
Jake Wilder-Smith, Harvard University '16, Music
*With support from the Harvard University Office of Career Services
**With support from The Jackman Furness Foundation for the Performing Arts (JFFPA)