From the Words of Truman Capote and Andy Warhol
Adapted by Rob Roth
Directed by Michael Mayer
Starring Stephen Spinella and Dan Butler
In the late 1970s, Truman Capote and Andy Warhol decided that they were destined to create a Broadway play together. Over the course of the next several months, they would sit down to record a series of intimate, wide-ranging conversations. The play never came to be, and the hours and hours of tape were lost to the ages. Until now.
With the support of the Andy Warhol Foundation for the Visual Arts and the Truman Capote Literary Trust, award-winning director Rob Roth adapted WARHOLCAPOTE from never-before-heard conversations between these two icons of American art and literature. This world premiere production is staged by Tony Award-winning director Michael Mayer (Spring Awakening, Hedwig and the Angry Inch).
Need to know
This production contains strobe lights, mature content, and sexual themes.
Read more
Learn more about Act II engagement opportunities and artist talks, presented in partnership with the Harvard Art Museums, here. 
Read more about WARHOLCAPOTE and other upcoming productions in the A.R.T. Guide.
Notable dates
ASL Dates
Oct. 1 at 2PM – Oct. 5 at 7:30PM
Audio Described Dates
Oct. 6 at 7:30PM – Oct. 7 at 2PM
Open Captioned
Oct. 5 at 7:30PM – Oct. 7 at 2PM
Purchase your tickets for our ASL, OC, or AD performances via phone at 617.547.8300, in person, or by email at ticketservices@amrep.org.
SaveSave
Age Appropriateness
Recommended for grades 9+
Mature students will appreciate this innovative insight into the world of two renowned artists and the meditation on fame, sexuality, and private versus public life portrayed in WARHOLCAPOTE. Younger audiences may have trouble following the non-linear plot, more mature humor, and the subtleties of conversation in the show.
Discussions
ACT II
Presented in partnership with the Harvard Art Museums
For more information about Art Study Center activities, artist talks, and more, click here.
Credits
Cast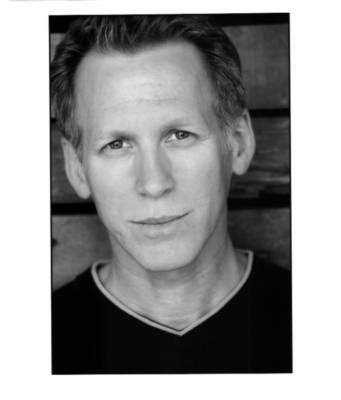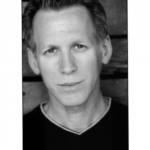 Andy Warhol
Stephen Spinella
A.R.T.: WARHOLCAPOTE. Broadway: Angels in America (two Tony and two Drama Desk Awards), A View from the Bridge, Electra, James Joyce's The Dead (Outer Critics Circle and Drama Desk Awards, Tony nomination), Our Town, Spring Awakening, The Velocity of Autumn. Off-Broadway: Volpone, Love! Valour! Compassion! (Obie Award), The Seagull, The Intelligent Homosexual's Guide…, An Iliad (Lucille Lortel and Obie Awards, Drama Desk nomination), As You Like It, Hamlet, A Man's a Man, Coriolanus. Film & TV: Milk, Lincoln, Rubber, "The Education of Max Bickford," "Royal Pains," "24," "Desperate Housewives," "ER," "The Knick," "Code Black."


A.R.T.: WARHOLCAPOTE. Broadway: Twentieth Century, Biloxi Blues, The Hothouse. Off-Broadway: The Weir; Olive and the Bitter Herbs; Beast; The Only Thing Worse You Could Have Told Me… (Drama Desk/Outer Critics nominations); Lisbon Traviata; Widow Claire; Emerald City. Film: Crazy, Stupid Love; Pearl; Karl Rove, I Love You (co-writer/co-director); Chronic Town; Fixing Frank; The Fan; Enemy of the State; Silence of the Lambs. TV: "Frasier," "Prayers for Bobby," "Hey Arnold."
Additional staff
Assistant Stage Manager
Karen Evanouskas
A.R.T.: WARHOLCAPOTE. Broadway: An American In Paris, The King and I, Act One, The Nance, War Horse, The Book Of Mormon. Off-Broadway: The Emperor Jones, Don't You F**king Say A Word, Shows For Days, The Mystery Of Love & Sex, The Money Shot, Unbroken Circle, Who's Your Daddy, Things You Shouldn't Say Past Midnight, Saturday Night, Communicating Doors, Visiting Mr. Green, Picasso at the Lapin Agile, Das Barbecü, Yoko Ono's New York Rock, Jeffrey.
Associate Scenic Designer
Brian Webb
Associate Costume Design
Christopher Vergara
Assistant Lighting Designer
Christopher Gilmore
Associate Sound Designer
Sam Lerner
Assistant Projections Designer
Brian McMullen
Casting Associate
Alexandre Bleau
Scenic Scale Model
Gaetane Bertol
A.R.T. Institute Production Dramaturg
Annabeth Lucas
Production Assistants
Emily Cuerdon, Alta Lewis-Millard
Additional equipment provided by Sound Associates, Christie Lites.