Hamlet is overcome with grief after his father's death and his mother's hasty marriage to his Uncle Claudius.  Hamlet encounters his father's ghost who reveals that Claudius has hurdered the king to have both his wife and his crown.  The ghost implores Hamlet to kill Claudius to avenge his death.  In the course of the play, Hamlet seeks the strength and the proof to revenge his father's murder.
Credits
Creative team

At the American Repertory Theater Ron Daniels has directed Hamlet, The Seagull, Dream of the Red Spider, Cakewalk, Henry IV, Parts 1 and 2, The Cherry Orchard, Henry V, The Threepenny Opera, The Tempest, and Long Day's Journey Into Night on the Loeb Stage and Silence, Cunning, Exile and Slaughter City for the A.R.T. New Stages; he was also associate artistic director of the A.R.T. and director of the American Repertory Theater/Moscow Art Theater Institute for Advanced Theater Training at Harvard University from 1992 to 1996. Mr. Daniels was a founding member of the Teatro Oficina in São Paulo, Brazil, where he was born. In 1977, he joined the Royal Shakespeare Company as artistic director of the Other Place, Stratford-upon-Avon. His work in the U.S. includes Romeo and Juliet at the Guthrie Theater, Camille at Long Wharf, and Bingo, Ivanov, Man Is Man, and Mister Puntila and His Chauffeur Matti at the Yale Repertory Theatre. At the RSC, his productions included The Tempest, Julius Caesar, Hamlet, A Midsummer Night's Dream, Pericles, Timon of Athens, Richard II, A Clockwork Orange, and many more, as well as world premieres of works by David Edgar, David Rudkin, Stephen Poliakoff, Pam Gems, and others. Mr. Daniels has staged Titus Andronicus and Hamlet in Tokyo, Japan. He is an honorary associate director of the Royal Shakespeare Company.
Set and costume design by
Anthony McDonald
Lighting design by
Frances Aronson
Frances Aronson's work at the American Repertory Theater includes Long Day's Journey Into Night, The Cherry Orchard (for which she received a Boston Theatre Award for 1994), Henry V, Henry IV, Parts 1 and 2, Hamlet, Dream of the Red Spider, The Homecoming, and 'Tis Pity She's a Whore. Recent work in New York includes Entertaining Mr. Sloane for CSC and Arts and Leisure for Playwrights Horizons. She designed Falsettos on Broadway and counts among her numerous off-Broadway credits Das Barbecu, Through the Leaves, Painting Churches, The Kathy and Mo Show: Parallel Lives, and The Dining Room. Her work is seen in resident theaters across the country. She received an Obie Award for Sustained Excellence in Lighting Design.
Sound design by
Maribeth Back
Music composed by
Claire van Kampen
Fight choreography by
Alexis Densiof
Cast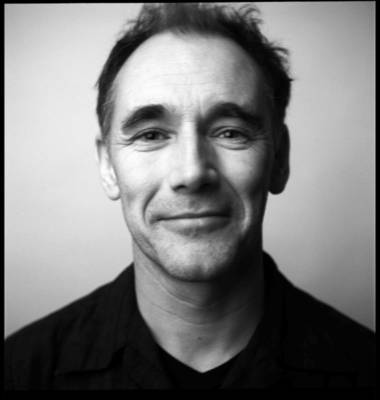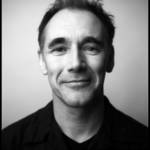 Mark Rylance played the title role of Hamlet and Treplev in The Seagull at A.R.T. in 1991. In addition to the A.R.T. production, he has played Hamlet over 400 times in his life: in high school at age 16, at The RSC at age 28, and at The Globe at age 40. His most recent credit is King Philippe V in Farinelli and the King by Claire van Kampen in London's West End, first seen at Shakespeare's Globe. Other recent theater includes Ron in Nice Fish at the Guthrie Theater in 2013; Countess Olivia in Twelfth Night and Richard III at Shakespeare's Globe, in the West End, and on Broadway in 2013; and Johnny "Rooster" Byron in Jerusalem at the Royal Court, in the West End, and on Broadway in 2011. Other West End/ Broadway performances have included La Bête (Valère), and Boeing Boeing (Robert). His first play, I Am Shakespeare, premiered in 2007 at the Chichester Festival Theatre and was published in 2012. He has appeared at the Royal Shakespeare Company, the Royal National Theatre, the Bush, The Tricycle, Shared Experience, Theatre for a New Audience, and for his own companies, The London Theatre of Imagination (LTI) and Phoebus Cart. He was the Artistic Director of Shakespeare's Globe Theatre from 1996-2006. Rylance's most recent film roles include Bridge of Spies; the upcoming BFG; Wolf Hall on PBS and the BBC; The Gunman; and We Are Many. Other film work includes Days and Nights; Anonymous; The Government Inspector; The Grass Arena; Love Lies Bleeding; Intimacy; Angels and Insects; Nocturne; and Institute Benjamenta. He trained at The Royal Academy of Dramatic Art (1978-1980) under Hugh Cruttwell, and is an honorary bencher of the Middle Temple Hall in London; trustee of The Shakespearean Authorship Trust; an ambassador of SURVIVAL, the movement for tribal peoples; and a patron of PEACE DIRECT.
Gertrude
Christina Estabrook
Gertrude
Christina Estabrook


Ophelia
Stephanie Roth-Haberle
A.R.T.: Oedipus (Jocasta), Lysistrata (Lampito), Marat/Sade (Charlotte Corday), Enrico IV (Matilde), Hamlet (Ophelia), Alice in Bed (Alice), Silence Cunning Exile (Suzie), King Lear (Cordelia), When We Dead Awaken (Maya), Servant of Two Masters (Beatrice), Misalliance (Hypatia), The Seagull (Nina), and Hedda Gabler (Thea). Resident credits include A Winter's Tale and Twelfth Night (California Shakespeare Festival), Swimming in March (Market Theater of Cambridge), Macbeth (Hartford Stage), Betrayal (Yale Repertory Theatre). Abroad: Two Gentlemen of Verona (Shakespeare's Globe in London). Broadway: Artist Descending a Staircase (Drama Desk nominee for Featured Actress), and Les Liaisons Dangereuses (with the Royal Shakespeare Company). Off-Broadway: Cymbeline (Delacorte Theatre), Two Gentlemen of Verona (Theatre for a New Audience), The Cherry Orchard (directed by Peter Brook); works at Circle Repertory Theatre and Second Stage Theatre. Film and television credits: Songcatcher (2000 Sundance Ensemble Acting jury award); The Cradle Will Rock, Deconstructing Harry, Philadelphia; Woody Allen's Crimes and Misdemeanors, Hollywood Ending, and the upcoming Melinda and Melinda; and Law & Order.


Alvin Epstein is a former artistic director of the Guthrie Theater and associate director of Robert Brustein's Yale Repertory Theatre. He has directed over twenty productions (five at the American Repertory Theater, including the inaugural A Midsummer Night's Dream in 1980) and performed in over one hundred (over fifty at the A.R.T.). His A.R.T. roles include Old Man in Lysistrata, the Herald in Marat/Sade, Dionisio Genoni in Enrico IV, John of Gaunt/First Gardener in Richard II, Erich Honecker in Full Circle, McLeavy in Loot, Shabelsky in Ivanov, and Lee Strasberg in Nobody Dies on Friday; Mr. Epstein has also appeared in The Doctor's Dilemma, Antigone, Three Farces and a Funeral, The Winter's Tale, Charlie in the House of Rue, The Merchant of Venice, In the Jungle of Cities, The Bacchae, The Cabinet of Dr. Caligari, When the World Was Green (A Chef's Fable), Slaughter City, Tartuffe, The Tempest, Beckett Trio, The Threepenny Opera, and Waiting for Godot, among many others. His twenty Broadway and off-Broadway productions include his debut with Marcel Marceau, the Fool in Orson Welles's King Lear, Lucky in the American premiere of Waiting for Godot, Clov in the American premiere of Endgame, Peachum in The Threepenny Opera (co-starring with Sting), and the world premiere of Sam Shepard and Joseph Chaikin's When the World Was Green (A Chef's Fable). For twenty years he and Martha Schlamme performed A Kurt Weill Cabaret on tour in the U.S. and South America and a year's run on Broadway. He has performed at many resident theaters throughout the U.S., in films and on television. Awards include Most Promising Actor ('56 Variety Poll), Brandeis Creative Arts Award ('66), Obie for Dynamite Tonight! ('68), Elliot Norton Award for Sustained Excellence ('96), and the IRNE Award for Best Supporting Actor as Shabelsky in Ivanov ('99). Mr. Epstein teaches acting at the American Repertory Theater/Moscow Art Theater Institute for Advanced Theater Training at Harvard University.


A.R.T. Senior Actor, founding member of the Yale Repertory Theatre and the A.R.T. Yale: more than 40 productions (including The Seagull). A.R.T.: 100 productions including The Seagull (three turns as Sorin), Julius Caesar, Three Sisters, The Onion Cellar, Major Barbara (Undershaft), Heartbreak House (Shotover), A Midsummer Night's Dream (Quince four times, Snug once), Henry IV (Falstaff), Twelfth Night (Toby Belch), The Caretaker (Davies), The Homecoming (Max), Loot (Truscott), Man and Superman (Mendoza/Devil), Waiting for Godot (Vladimir), The Threepenny Opera (Peacham/Petey), Ivanov (Lebedev), Three Sisters (Chebutkin), Buried Child (Dodge), The Cherry Orchard (Gaev) and The King Stag (Pantelone). Teaches at Harvard College, Harvard's Summer and Extension Schools and at the A.R.T/MXAT Institute. Trained at the Old Vic Theatre School and subsequently taught there. Acted at the Old Vic, Young Vic, The Royal Court, in the West End, in films and television and has been hosting his own show "The Caravan" for the BBC for five years. Came to the U.S. with the satirical revue The Establishment and acted on and off Broadway, at the Stratford Shakespeare Festival and at the Lincoln Center Festival. Lectured on Shakespeare in India and the Netherlands Theatre School. Received the Elliot Norton Award for Outstanding Boston Actor and the Jason Robards Award for Dedication to the Theatre.
Ghost/First Plaer
Miguel Perez
Ghost/First Plaer
Miguel Perez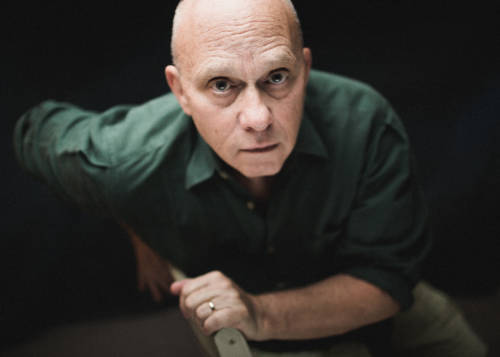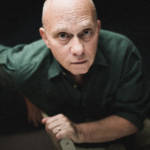 Rosencrantz
Thomas Derrah
A.R.T.: 119 productions, including R. Buckminster Fuller: THE HISTORY (and Myster) OF THE UNIVERSE (R. Buckminster Fuller), Cabaret (Fraulein Schneider), Endgame (Clov), The Seagull (Dorn), Oliver Twist (also at Theatre for a New Audience and Berkeley Repertory Theatre), The Birthday Party (Stanley), Highway Ulysses (Ulysses), Uncle Vanya (Vanya), Marat/Sade (Marquis de Sade), Richard II (Richard). Broadway: Jackie: An American Life (23 roles). Off-Broadway: Johan Padan (Johan), Big Time (Ted). Tours with the Company across the U.S., with residencies in New York, Chicago, San Francisco and Los Angeles, and throughout Europe, Canada, Israel, Taiwan, Japan and Moscow, and has recently been performing Julius Caesar in France. Other: I Am My Own Wife, Boston TheatreWorks; Approaching Moomtaj, New Repertory Theatre; Twelfth Night and The Tempest, Commonwealth Shakespeare Co.; London's Battersea Arts Center; five productions at Houston's Alley Theatre, including Our Town (Dr. Gibbs, directed by José Quintero); and many theatres throughout the U.S. Awards: 1994 Elliot Norton Prize for Sustained Excellence, 2000 and 2004 IRNE Awards for Best Actor, 1997 Los Angeles DramaLogue Award (for title role of Shlemiel the First). Television: Julie Taymor's film Fool's Fire (PBS American Playhouse), "Unsolved Mysteries," "Del and Alex" (Alex, A&E Network). Film: Mystic River (directed by Clint Eastwood), The Pink Panther II. He is on the faculty of the A.R.T. Institute, teaches acting at Harvard University and Emerson College, and is a graduate of the Yale School of Drama.


Gildenstern
Michael Rudko
A.R.T.: Hedda Gabler, Hamlet, The Seagull (1991-92 Season). Germany: We Are Not These Hands, Dusseldorfer Schauspielhaus. London: True West, Donmar Warehouse; Antony and Cleopatra, Julius Caesar, Shakespeare's Globe. Broadway: Mary Stuart, Gore Vidal's The Best Man, Timon of Athens, Serious Money. Off-Broadway: King Lear, Serious Money, The Public Theater; Titus Andronicus, As You Like It, Henry V, Love's Labour's Lost, Theatre for a New Audience. Regional: Tartuffe, McCarter/Yale Repertory Theatre; iWitness, Mark Taper Forum; The Taming of the Shrew, The Woman in Black, The Investigation, Baltimore Centerstage; Twelfth Night, The Tempest, Lorenzaccio, The Shakespeare Theatre; The Faith Healer, Old Globe; Night and Day, Wilma Theater; Proof, Arena Stage.