This barbed and brassy tragicomedy provides a peek into the life of cake enthusiast and infamous representative of the 1% featuring Brooke Bloom as Marie. From the mind of David Adjmi, playwright of last year's Off-Broadway phenomenon, Elective Affinities, A.R.T. presents this world premiere in a co-production with Yale Repertory Theatre.
Need to know
THIS PRODUCTION CONTAINS:
Strobe-like light effects,
strong language, & LOUD SOUND EFFECTS
Recommended Grades 6 and up.
Notable dates
THIS PRODUCTION CONTAINS:
Strobe-like light effects,
strong language, & LOUD SOUND EFFECTS
Recommended Grades 6 and up.
ASL Dates:
September 23rd, 2:00PM
September 25th, 7:30PM
Audio Described Dates:
September 26, 7:30PM*
September 29, 2:00PM*
*Touch tour 1 hour prior
Discussions
Everyone's Talking! There was a series of post-show discussions following select performances of Marie Antoinette. Click here to find out who participated in the discussions.
Miss-KL.com
The Harold and Mimi Steinberg Charitable Trust
Credits
Additional staff
Assistant Stage Manager
Kevin Schlagle
A.R.T.: Prometheus Bound, The Donkey Show, Alice Vs. Wonderland. In association with OBERON: Roller Disco the Musical! Regional: God of Carnage, Ruined, Prelude to a Kiss, Huntington Theatre Company; The Comedy of Errors, Ten Cents a Dance, Williamstown Theatre Festival; Boston Playwrights'; Boston Children's Theatre; Arden Theatre Company of Philadelphia; Westport Country Playhouse. Opera credits include Romeo et Juliette, Susannah, Dialogues of the Carmelites, Cosi fan tutte, Jake Heggie's Three Decembers. BFA Stage Management Boston University.
Assistant Director
Stephanie Ward
A.R.T.: Debut. Worked with: La Jolla Playhouse, Marin Theatre Company, Northlight Theatre, The Cutting Ball Theatre. New York International Fringe Festival: Baristas, Heads. She previously worked as an Agent Trainee at William Morris Endeavor Entertainment. She attended The Boston Conservatory and graduated from Northwestern University.
Assistant Director
Vahdat Yeganeh
A.R.T.: Debut. Boston Experimental Theatre Company, director and producer: The Spurt of Blood, The Misunderstanding, There Is Another Court: An Evening with JonBenet Ramsey, Trim: The Tyger Woods Story, The Other Woman, Crying Deer, Play Strindberg; Dance of Death (Best Directing Award from KCACTF-2007). Assistant director: Nora Theatre, Underground Railway Theatre, Shakespeare Now! Theatre Company. Stage manager and actor in Iran, and director The Most Honest Murderer in The World. Film producer: Over There (Golden Alexander at THESSALONIKI film festival for the Best Future Movie-2008).
Assistant Choreographer
Emily Wagner
Emily Wagner trained under scholarships at the Flint Youth Ballet, Virginia School of the Arts, and the American Ballet Theatre School. Her most influential training came from Sabrina Pillars, friend and mentor from the New York City Ballet. Wagner has performed nationally and internationally with companies including: Ballet Austin, Eglevsky Ballet, Ballet Noir, Terra Firma Dance Theater, International Ballet Theater, and BalletX in Philadelphia. In 2005 she performed Peter Breuer's Bolero in Salzburg, Austria with the Salzburg Ballett and from 2005 to 2007 she danced as a soloist with the Movement Network of Amsterdam, the Netherlands. While in Europe, she also received an International Pilates Certification with Body Arts and Sciences international. In addition she regularly freelances in New York City, dancing as a tango artist with the New Generation Dance Company and is a guest artist with the Pennsylvania Ballet. Wagner has also modeled for Sansha and KD Dance. Emily is elated to work with such a talented group of people at Marie Antoinette.
Voice and Speech Consultant
Voice and Speech Consultant
Jane Guyer Fujita
JANE GUYER FUJITA, is a New York based voice and speech specialist and dialect designer. She is a proud graduate of the ART's Institute for Advanced Theater Training, where she studied voice and speech pedagogy under Nancy Houfek. While in residence at the American Repertory Theater, Ms. Fujita served as Vocal coach on Marie Antoinette, Romance, Alice in Wonderland, The Winter's Tale, The Island of Anyplace, and Sexual Perversity in Chicago. She assisted Nancy Houfek in vocal coaching The Seagull, Trojan Barbie, and Paradise Lost. Her other vocal and dialect coaching credits include productions at Yale Repertory Theater, Actors' Shakespeare Project, Primary Stages, The Public Under the Radar Festival, Signature Theatre, Ensemble Studio Theater, Ugly Rhino, The Drilling Company, and Shakespeare in the Parking Lot. She has coached dialects on set and in preproduction for various film and television productions produced by HBO, ABC Family, Hallmark Hall of Fame, Participant Media, and Production One.
Jane is the recipient of three certificates of distinction in teaching from Harvard University. She is a lecturer in acting, specializing in speech, at the Yale School of Drama. Her previous teaching appointments include the MFA training Program at Rutgers' Mason Gross, ESPA, and the Studio. She has worked with numerous classes of graduate, and professional acting students to prepare them for the voice and accent demands of the twenty first century stage ad screen. As a voice teacher she has trained in several major vocal techniques including Fitzmaurice Voicework™, Linklater Technique, Roy Hart work and Chuck Jones. Her background in speech training includes deep study in both Knight-Thompson and Skinner methodologies. Jane is certified by Catherine Fitzmaurice as an associate teacher of Fitzmaurice Voicework®.
Assistant to the Playwright
Philip Gates
Dramaturgy
Marissa L. Friedman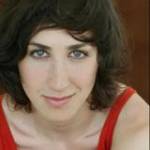 A.R.T.: Prometheus Bound. New York: Murder Ballad (workshop), Manhattan Theatre Club; Fun Home (workshop), The Public Theater, The Last Goodbye (Mercutio), Joe's Pub, The Wild Project; Dance, Dance Revolution (dir. Alex Timbers), Ohio Theatre; The Daughters (Aphrodite), Joe's Pub; Hamlet (Composer, Player), Galapagos Art Space. Regional: The Last Goodbye, Williamstown Theater Festival; Raindogs (dir. Andrew MacBean), Bay Street Theater; The Daughters (dir. Mark Brokaw), Yale Institute for Music Theatre. TV/ Film: Terry Richardson's Last Hours (dir. Charlotte Robert); Declare Independence (Bjork music video /dir. Michel Gondry). BFA from NYU Tisch School of the Arts (Playwrights Horizons Theater School/ Experimental Theater Workshop).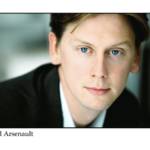 Fight Captain
Fred Arsenault
A.R.T.: Debut. Broadway: The Royal Family, MTC; Born Yesterday. Off-Broadway: Henry V, The Guthrie Theater/The Acting Company; Blue Man Group. Regional/International: The Spy, The Guthrie Theater; The Book Club Play, Arena Stage; Travesties, McCarter Theatre; Twelfth Night, She Stoops to Conquer, Measure for Measure, The American Shakespeare Center; Billy Bishop Goes to War, Virginia Stage; The Blackamoor Angel, Bard Summer Scape; Playboy of the Western World, The Hangar Theatre; Pericles, The Continuum Company in Florence, Italy. Awarded the Baryshnikov Fellowship. Film/TV: Shadows & Lies, "The Good Wife," "Person of Interest," "Law & Order: SVU." Training: MFA from the NYU/Graduate Acting Program.
Stage Management Intern
Greg Swartz
Stitchers
Sally Ravitz, Carol Schaberg, Jen Bennett, Lisa Dezmelyk, Anita Canzian, Becky Hylton
Crafts Artisans
Jeffrey Burrows
Crafts Assistant
Jill Thibault
Wigmaster
Rachel Padula Shufelt
Dressers
Emily Damron, Amber Voner, Brian Choinski
Servant, Guard, and Dauphin Costumes
Liz Perlman and CostumeWorks
Assistant to the Costume Designer
Fabian Aguilar
Costume Interns
Rachel Gibian, Amalya Goldberg
Scene Shop Buyer
Ryan Anderson
Carpenters
Nathaniel Drake, Tim Jones, Adam Medlyn, Matthew Meeds, Kyle Moore, Andrew Remillard, Ray Reyes, Jon Seiler, John VanRoosendaal
Scenic Carpenter Interns
Derek Jay, Caitlin Magness, Chris Marks, Kristin Matsumoto, Seth Randall-Tapply
Scenic Painters
Elizabeth Johnson, Heather Morris
Scenic Paint Interns
Brian Crete, Christopher Kavanah
Props Artisan
Edward Hartigan
Props Intern
Heather Mauldin
Tara Rubin, C.S.A.; Merri Sugarman, C.S.A.; Eric Woodall, C.S.A.; Lindsay Levine; Kaitlin Shaw; Stephanie Yankwitt, Casting
Harvard Summer Interns 2012 with support from the Office of the President and Provost and in partnership with the Office of Career Services: Madeleine Bersin, Rachel Gibian, Heather Mauldin, Civry Melvin, Anise Molina, Benjamin Moss, Ryan Smillie, Susanna Wolk