In this spectacular rendition of the English legend, the notorious Robin Hood and his band of merry men steal from the rich, but refuse to share with the oppressed peasantry. As the wicked Prince John threatens all of England, it is down to Marion to boldly protect the poor and convert Robin Hood from outlaw to hero. First seen at the Royal Shakespeare Company in 2011, this new production is filled with high adventure, epic romance, amazing fight choreography, and an original score inspired by contemporary folk music.
Need to know
Recommended ages 10+ or grade 5+
For Parents and Teachers:
First seen at the  Royal Shakespeare Company in 2011, where it was very popular with families, our new production is fun, thrilling, and full of action. Although it ends happily, the play does contain some scary situations and stylized violence, including a beheading. The themes are akin to a Young Adult book classification (i.e. Harry Potter) and would be appropriate for middle school children and those with a sense of adventure and fun.
This production contains fog/haze and strobe lights. 
Notable dates
ASL Dates:
January 7, 7:30PM
January 12, 2:00PM
Audio Described Dates:
January 8, 7:30PM*
January 11, 2:00PM*
*Touch tour 1 hour prior
Post-performance talkback dates include after the matinees on:
1/4
1/8
1/11
1/15 (after 11:00AM performance)
1/18
Discussions
Partnership with Greater Boston Food Bank
The story of The Heart of Robin Hood, which inspires sharing with those in need, deeply resonates with the very real lack of food and other basic resources among many members of our own community.  As such, the A.R.T. is inviting audience members of the production as well as other local individuals to celebrate the spirit of the holidays and the legend of Robin Hood by donating non-perishable food and toiletries at a designated drop site in the Loeb Drama Center between December 11 and January 19.
ACCEPTED DONATIONS INCLUDE:
Dairy: Milk – dried, evaporated, and boxed (such as Parmalat)
Protein: Beef stew, nuts, peanut butter, beans, and peas (dried or canned), chili, tuna fish, chicken, salmon (canned)
Vegetables: Tomato sauce, diced tomatoes, spaghetti sauce, vegetables (canned), tomato juice
Fruit: Raisins and other dried fruit, applesauce, any canned fruit in its own juice
Grains: Crackers, oatmeal, whole grain rice, all types of pasta, ready to eat low sugar/high fiber cereal (Cheerios, Raisin Bran, etc.)
We cannot accept donations of baby food or pet food.
In 2012, the Greater Boston Food Bank (GBFB) distributed almost 41 million pounds of food, enough to provide healthy meals to as many as 545,000 people in Eastern Massachusetts.  Within the Cambridge community alone, the Greater Boston Food Bank serves approximately 10,000 people per month, donating food to 11 food pantries, 8 soup kitchens and 3 homeless shelters.  On average, the GBFB provides 68% of the food supplies for Cambridge-based anti-hunger organizations.
Credits
Additional staff
Assistant Stage Manager
Taylor Brennan
A.R.T.: Stage Manager: HEAR WORD!; Burn All Night; Notes from the Field: Doing Time in Education; 1984; O.P.C.; The Shape She Makes; The Donkey Show. Assistant Stage Manager: Bedlam's Sense & Sensibility; The Night of the Iguana; Fingersmith; RoosevElvis; Kansas City Choir Boy; Natasha, Pierre & The Great Comet of 1812; The Heart of Robin Hood; All the Way; The Glass Menagerie; The Lily's Revenge; Once. Production Associate: Prometheus Bound; The Blue Flower; Cabaret. Education/Training: Graduate of Boston University (Summa cum laude) College of Fine Arts.
Voice and Dialects
Nancy Houfek
A.R.T.: Resident vocal coach since 1997; 70 productions, most recently dialect design for Once, Pippin, and Glass Menagerie. Regional theater coaching: A.C.T., Guthrie. Has worked with directors Diane Paulus, John Tiffany, Sarah Benson, Bill T. Jones, Andrei Serban, David Mamet, Robert Woodruff, among others. A.R.T. Institute Head of Voice & Speech: vocal production, dialects, Shakespeare; heads M.F.A. program in voice pedagogy. National workshops on public speaking and storytelling; Harvard's Bok Center filmed her work with Harvard faculty: "The Act of Teaching." Performance credits: A.C.T., California Shakespeare Festival, Denver Center Theater, San Jose Rep, Alaska Rep & Joyce Theater. B.A. Stanford, M.F.A. American Conservatory Theater, Master Teacher of Fitzmaurice Voicework.
Assistant Voice and Dialects
Jeremy Sortore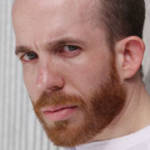 Fight Captain
Jeremy Crawford
A.R.T.: Debut. Regional: The Fantastics (Mortimer); Happy Days: A New Musical (Jumpy Malachi); Disney's Aladdin (Iago); Godspell (Herb). Other theater: King Lear (Lear), Glasgow's Shakespeare in the City; Doctor Faustus (Good Angel), Blood, Love and Rhetoric; Fever Dream: Southside (Joe), One Academy Production; Desire (Oscar), 2Landa. M.A. in Acting from The Royal Conservatoire of Scotland.
A.R.T. Production Dramaturg
Alexandra Juckno
Production Assistant
Zach Tucker
Production Interns
Joey Longstreet, Susanna Wolk
Special Thanks
Barry and Fran Weissler, David Mirvish, Alecia Parker, Brian Sewell,
David Mucci, B.J. Holt, Daniel Posener, Nadia DiGiallonardo, Sam Kassirer,
Digico, d&b audiotechnik, Meyer Sound, Sound Associates,
and Hilary Missan and Boston Casting