In 1935, Porgy and Bess premiered at the Colonial Theatre in Boston. Now, 76 years later, the A.R.T. brings back Porgy and Bess in a new production. This classic American tale is set in the 1930s in Catfish Row, a neighborhood in Charleston, South Carolina. Bess, beautiful and troubled, turns to Porgy, the crippled beggar, in search of safety after her possessive lover Crown commits murder. As Porgy and Bess's love grows, their future is threatened by Crown and the conniving Sporting Life. This heartbreaking love story boasts some of the most famous and beloved works from the Great American Songbook, including: "Summertime," "Bess, You Is My Woman," "It Ain't Necessarily So" and "I Loves You, Porgy."
Click here for the interactive Guide to The Gershwins' Porgy and Bess!
Need to know
American Sign Language interpreted performances:
Tuesday, 9/6 at 7:30 pm
Sunday, 9/11 at 2:00 pm
Email the Box Office to reserve ASL-accessible seats.
Please note, Audra McDonald will not perform on October 1 and 2.
This performance is suitable for ages 10 and over.
Notable dates
American Sign Language interpreted performances:
Tuesday, 9/6 at 7:30 pm
Sunday, 9/11 at 2:00 pm
Email the Box Office to reserve ASL-accessible seats.
Please note, Audra McDonald will not perform on October 1 and 2.
This performance is suitable for ages 10 and over.
Discussions
Post-performance discussions were held after the following matinee performances:
Saturday
9/17
9/24
Wednesday
9/7
9/14
9/21
9/28
Credits
Creative team
by
George Gershwin, DuBose and Dorothy Heyward, and Ira Gershwin
Adapted by
Suzan-Lori Parks and Diedre L. Murray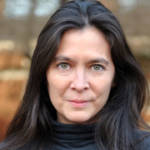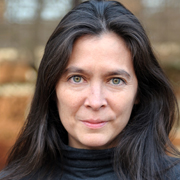 Diane Paulus is the Terrie and Bradley Bloom Artistic Director of the American Repertory Theater at Harvard University. A.R.T.: Gloria: A Life, Jagged Little Pill (currently on Broadway at the Broadhurst Theatre), ExtraOrdinary, The White Card, In the Body of the World, Waitress, Crossing, Finding Neverland (currently on US national tour), Witness Uganda, Pippin (Tony Award, Best Revival and Best Director), The Gershwins' Porgy and Bess (Tony Award, Best Revival; NAACP Award, Best Direction), Prometheus Bound, Death and the Powers: The Robots' Opera, Best of Both Worlds, The Donkey Show. Other recent work includes Cirque du Soleil's Amaluna, Invisible Thread at Second Stage, and the Public Theater's Tony Award-winning revival of HAIR on Broadway and London's West End. As an opera director, her credits include The Magic Flute, the complete Monteverdi cycle, and the trio of Mozart-Da Ponte operas. Paulus is Professor of the Practice of Theater in Harvard University's English Department and Department of Theater, Dance & Media. She was selected for Boston Magazine's 2020 and 2018 lists of Boston's 100 most influential people, the 2014 Time 100, Time magazine's annual list of the 100 most influential people in the world, and as one of Variety's "Trailblazing Women in Entertainment for 2014."
Choreography by
Ronald K. Brown
A.R.T.: Debut. Founder and Artistic Director of Evidence, A Dance Company, a New York-based contemporary dance ensemble since 1985. Has also created work for the African American Dance Ensemble, Philadanco, Cleo Parker Robinson Dance Ensemble, Dayton Contemporary Dance Company, Alvin Ailey American Dance Theater (Grace in 1999, Serving Nia in 2001, IFE/My Heart 2005 and Dancing Spirit during special tribute season), Ailey II, Cinque Folkloric Dance Theater, JenniferMuller/TheWorks and Jeune Ballet d'Afrique Noire. He has collaborated with composer/ designer OmotayoWunmi Olaiya, the late writer Craig G. Harris, director ErnieMcClintock's Jazz Actors Theater, choreographers Patricia Hoffbauer and Rokiya Kone, and composers Robert Een, Oliver Lake, Bernadette Speech, David Simons and DonMeissner. He created Dancing Spirit in 2010, as a tribute to Judith Jamison. Awards and fellowships include a John Simon GuggenheimMemorial Foundation Fellowship in Choreography, a National Endowment for the Arts Choreographer's Fellowship, a New York Foundation for the Arts Fellowship in choreography, New York Dance and Performance Award (Bessie), a Black Theater Alliance Award, the American Dance Festival Humphrey/Weidman/Limón Award, and fellowships fromthe Edward and Sally van Lier Fund. In addition, Brown was named Def Dance JamWorkshopMentor of the Year in 2000. In 2003, he received an AUDELCO (Black Theatre Award) for his choreography for Crowns: Portraits of BlackWomen in Church Hats, originally produced by theMcCarter Theater and presented off-Broadway in 2003. In fall 2006, Brown received The United States Artists Rose Fellowship, being one of only four choreographers out of fifty artists to receive the inaugural award. He is amember of Stage Directors and Choreographers Society.
Scenic Design
Riccardo Hernandez
Lighting Design
Christopher Akerlind
Sound Design
ACME Sound Partners
Orchestrations
William David Brohn & Christopher Jahnke
Wig Design
J. Jared Janas & Rob Greene
Music Supervisor
David Loud
Associate Music Director/Associate Conductor
Brian Hertz
Associate Director/PSM
Nancy Harrington
Additional Staff
Stage Manager
Julie Baldauff
A.R.T.: ExtraOrdinary, Pippin, The Gershwins' Porgy and Bess, Death and the Powers: The Robots' Opera, Children of Herakles. Broadway: The Play That Goes Wrong, Charlie and the Chocolate Factory, The Color Purple, Wolf Hall Parts 1 & 2, Pippin, The Gershwins' Porgy and Bess, HAIR, The Wedding Singer, I Am My Own Wife, The Little Foxes, The Rehearsal, Summer and Smoke, Getting Away with Murder. Regional: Death and the Powers: The Robots' Opera, Monaco and Chicago.
Actors' Equity Association member
Assistant Stage Manager
Sharika Niles
A.R.T.: The White Card, Finding Neverland (ASM), The Gershwins' Porgy and Bess (ASM). Broadway: The Play That Goes Wrong, The Color Purple (Revival), Finding Neverland, Motown, Pippin, The Gershwins' Porgy and Bess. National Tours: The Gershwins' Porgy and Bess, Without You, The Color Purple. Off-Broadway: The Tempest; Richard III; Well; Take Me Out; A Winter's Tale; Suburbia. The Apollo Theater Production Coordinater/Stage Manager.
Actors' Equity Association member
Dramaturgy
Ryan McKittrick
Received his M.F.A. in Dramaturgy from the A.R.T./MXAT Institute for Advanced Theater Training and his B.A. in History and Literature from Harvard. His articles on theater have appeared in The Boston Globe, Correspondence, A.R.T. News, ARTicles, Theatre, and The Boston Phoenix. Mr. McKittrick is a recipient of the TCG New Generations Award and the NTC Scholarship Award. He is also a Lecturer in Theater Arts at Brandeis University. His co-translations with Julia Smeliansky include Anton Chekhov's Lady with a Lapdog, Rezo Gabriadze's Forbidden Christmas, and The Selected Letters of Olga Bokshanskaya.
Dramaturgy
Jenna Clark Embrey
Assistant Director
Mia Walker
A.R.T.: Finding Neverland, Witness Uganda, Pippin, The Gershwins' Porgy and Bess, Prometheus Bound, Johnny Baseball. Broadway: Finding Neverland, Pippin, The Gershwins' Porgy and Bess. National Tour: Pippin, The Gershwins' Porgy and Bess. Graduated magna cum laude from Harvard University, B.A. in Visual and Environmental Studies (Film Production). Mia has been assisting for Diane Paulus since graduating in 2010. Mia was also a Resident Director at The Flea Theater in NYC, where she directed new works by Trista Baldwin and Israel Horovitz. Other credits include: Ensemble Studio Theater, The Berkshire Theatre Festival, American Conservatory Theater, NYU Tisch, and Vassar Powerhouse.
Assistant Choreographer
Arcell Cabuag
A.R.T. Debut. Associate Artistic Director and senior dancer of the Ronald K. Brown EVIDENCE Dance Company. He has assisted Brown in creating work on Ballet Hispanico, MUNTU, Philadanco, and the Alvin Ailey American Dance Theater. 2004 recipient of the New York Dance "BESSIE AWARD" Dance credits include: Paramount Picture's Rock the House, California; The Shoji Tabuchi Show, Branson, Missouri; the Richard Rodgers Centennial Production of The King and I, Papermill Playhouse. ) Television: Episode "Choreographed" on Law and Order SVU. Commercial: "Codorinu" with PILOBOLUS.
Assistant Set Designer
Andrew Boyce
Assistant Set Designer
Maruti Evans
A.R.T.: Alice vs. Wonderland, Mouth Wide Open. A.R.T. Institute: Hansel and Gretel. Work includes: Else Where, Leiderabend, BAM; Master and Margarita, Bard Summer Scape; An Oresteia, Classic Stage; Crowns, Goodman Theatre; Sweeney Todd, Virginia Opera. Maruti has received the Drama Desk Sam Norkin Award 2013 for Tiny Dynamite and Pilo Family Circus and Drama Desk nominations for: In the Heat of the Night, Slaughterhouse 5, and Blindness.
Assistant Costume Designer
Ashley Farra
Orchestra Coordinator
Neil Grover
A.R.T. Debut. Principal: Boston Musical Services. Founder: Grover Pro Percussion, Inc. On the Board of Directors of Percussive Arts Society (Indianapolis, IN), Margaret & H.A. Rey Center (Waterville Valley, NH), and Winchester Community Music School (Winchester, MA). He has lectured in music at over 100 universities throughout the US, Canada, Europe & Australasia, a published author (Alfred Music), and a former faculty member of Boston Conservatory, University of Massachusetts. Grover attended Florida State University, New England Conservatory.
Rehearsal Pianist
David F. Coleman
Holds a Bachelor of Music in both piano performance and composition from Boston University and an M.A. in composition from Tufts University. Currently the Director of Choral Music at the Dana Hall School in Wellesley, David has been choral directing for 20 years, and is also actively involved in gospel music throughout New England. He is the director of the gospel ensemble Confirmation, and has performed for the New England Patriots, the Democratic National Committee, and Pope John Paul II. David is also currently the director of the 225-voice Tufts University Third Day Gospel Choir, and has also directed several area choirs with performances at the House of Blues, the Wang Center, and Symphony Hall with the Boston Pops. He has worked with choirs for many popular artists like Bobby McFerrin, Patti Labelle, Phish, and most recently Academy Award Nominee Ryan Gosling. He leads workshops in gospel music for the American Choral Directors Association and for the NAIS People of Color Conference, and he is the 2007 recipient of the Thomas A. Dorsey Award from the New England Conservatory.
Music Preparation
Larry Abel, Supervising Copyist Music Preparation International
Music Interns
Neil Reilly
Nehemiah Luckett
Dialect Coach
Denise L. Woods
A.R.T. Debut. Denise Woods' work as a dialect coach includes Academy-Award nominated actors Will Smith (Ali) and Ken Watanabe (The Last Samurai). Woods has worked as a vocal coach with NBC Nightly News, CNBC, the Today Show, CNN, Inside Edition and KTLA News. Some of her clients include Phylicia Rashad, Ellen Burstyn, Jeanne Tripplehorn, Morris Chestnut, Taye Diggs, Paul Rodriguez, Ray Liotta, Porscia Derossi, Rachel Weisz, Forest Whitaker, Maggie Gyllenhaal and Mike Myers. She is a graduate and former faculty member of The Juilliard School and is currently on faculty at California Institute of the Arts.
Porgy and Bess Interns
Directing
Charlotte Alter
Artistic
Andrew Boyd, Jacob Brandt
Stage Management
Kayla Ixtlahuac
Production
Anh Marie Le, Elizabeth Yun Yeng Mak
Marketing
Katherine Olaskiewicz