Notable dates
Almost all shows are sold-out; however, a limited number of tickets may be available in person (at 2 Arrow St.) a few minutes before the start of each show.
The production contains strong language, nudity, and simulated sex. Recommended for 16 and older. Under 18 must be accompanied by an adult.
Credits
Creative team
Directed by
Shira Milikowsky
A.R.T.: The Lily's Revenge (Director), The Wedding Band (reading, Co-Directed with Hilton Als), Witness Uganda (Associate Director), Johnny Baseball (Associate Director), Britannicus (Assistant Director). A.R.T. Institute: Twelfth Night: Or What You Will, BOB: A Life in Five Acts. Broadway: HAIR (Assistant Director). Regional: She Kills Monsters, Company One; Big Money, Williamstown Theatre Festival. New York projects include: I Hope I Die of Heart Disease! I'd Like To See You Manage Then!, Mabou Mines RAP; Cookie Crumble (by Elizabeth Meriwether); Mourn The Living Hector (Winner of a Fringe Excellence Award), NewYork Fringe; and multiple projects at Ars Nova (Director-in-Residence, 2008). Drama League Directing Fellow. M.F.A. in Directing, Columbia; B.A. in Theater Studies, Yale.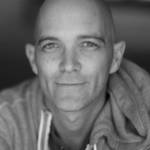 Written and Conceived by
Taylor Mac
A.R.T.: The Lily's Revenge. Mac is the author of seventeen full-length plays including the recent The Bourgeois Oligarch (a commission from A.R.T.), The Fre (premiering in 2017 at The Children's Theater Company Minneapolis), and Hir (published by American Theatre Magazine and making its NYC premiere at Playwrights Horizons in the fall of 2015). As an actor Mac most recently played the title character in The Foundry Theater's Good Person of Szechwan at the Public Theater (receiving Lucille Lortel and Drama League nominations), Puck/Egeus in the Classic Stage Company's A Midsummer Night's Dream, and the title character in multiple productions of The Lily's Revenge. Mac's performance art concerts have headlined New York's Lincoln Center, The Sydney Opera House, and literally hundreds of other theaters, museums, music halls, cabarets, and festivals around the globe. Some awards include: The Herb Alpert Award, an Obie award, a Helen Merrill playwriting award, a McKnight National Commissioning Award, three MAP Grants, a Creative Capital Grant, an Edinburgh Festival Herald Angel Award, and the first ever Ethyl Eichelberger Award. Taylor is a proud alum of the HERE Arts Center resident artists program and New Dramatists. For more information go to taylormac.org
Composed by
Rachelle Garniez
Discography: Serenade City, Crazy Blood, Melusine Year, Sad-Dead-Alive-
Happy, KinderAngst, My House of Peace - vinyl single produced by Jack White.
Musical theater (song-writer and performer) The Little Frog Catcher,
Dixon Place; American Fairy Tales, Franklin Stage Company; Scent of
Mental Love - choreographer Keely Garfield; The Citizens Band; Grumbling
Gryphons Traveling Children's Theater. Additional Performances: Thomas
Dolby's TED Conference house band; International Akkordeon Festival, Vienna;
Festival International de Louisiane. Solo tours throughout Italy and most recently
in Moscow. NYC streets, parks, subway platforms, clubs, galleries, performance
art venues, private events, 1986 – present. Sometime band member/guest,
accordion/piano/vocalist for Karen Elson, Hazmat Modine, Jenny Scheinman,
Marvin Sewell. Son gs recorded by Karen Elson, Catherine Russell, Ingrid Lucia
& the Flying Neutrinos. Numerous television and film soundtracks (Chris Isaac
Show, Real Sex, Cathouse, The Opportunists, etc.)
Dramaturgy by
Nina Mankin
Original Dramaturg, The Lily's Revenge. Also with Taylor: Red Tide Blooming (P.S. 122); The Young Ladies Of (HERE). Recently, Faye Driscoll (third collaboration): You're Me (The Kitchen). She has also worked with Anne Bogart, Tony Kushner and David Levine, among others. She is Co-bookwriter of the musical Sycamore Trees (2010 Helen Hayes Award nomination) and her critical writing is in numerous publications. Her first job out of college was as an A.R.T. (baby) dramaturg. MA in Performance Studies, NYU. NYTW Usual Suspect.
A.R.T.: The Lily's Revenge.  A.R.T. Institute: Bob: A Life in Five Acts. Selected designs include: A House in Bali, BAM and CalPerformances; World of Wires, The Kitchen NYC and Festival d'automne Paris; Temperamentals, Lyric Stage Company; Distracted, Central Square Theater; The Gacy Play, Slideshow Theater Co. Chicago. She is the Director of Design at MIT.
Costume Design
Sarah Cubbage
Lighting Design
Jeff Adelberg
A.R.T.: Sexual Perversity in Chicago and The Duck Variations; A.R.T. Institute: The Winter's Tale, Seriously Funny, Trigger, The Lacey Project. Recent work: John Kuntz's The Hotel Nepenthe for Huntington Theatre Co.and Actors' Shakespeare Project at last summer's Emerging America Festival; Car Talk: The Musical!!! at Central Square Theatre; numerous productions for SpeakEasy Stage Co, Actors' Shakespeare Project, Stoneham Theatre, Zeitgeist Stage Co, The Boston Conservatory, Merrimack Repertory Theatre, Concord Academy, and others. Jeff attended the University of Connecticut and teaches at Boston College.
www.LDJeff.com
Sound Design
Clive Goodwin
A.R.T.: Pippin, The Lily's Revenge, As You Like It, Once, Prometheus Bound, The Blue Flower (IRNE and Elliot Norton Award), Cabaret, Alice vs. Wonderland, Paradise Lost. Sound Design credits: Broadway: Once (Tony Award, Drama Desk Award nomination). New York: Soul Doctor, Once (Lucille Lortel Award nomination), New York Theatre Workshop. London: BBC: "Dancing With The Stars," "Later with Jools Holland," "The Sound of Musicals," "Friday Night with Jonathan Ross." ITV: "Parkinson." Music: Radiohead, Jamiroquai, Paolo Nutini, Orbital, Sparks, The Waterboys, Glastonbury Festival, London Philharmonic Orchestra, London Symphony Orchestra, BBC Symphony Orchestra, Royal College of Music. Woodhouse Players: The Dresser, Wyrd Sisters, Dracula—The Vampire Strikes Back. He has worked on numerous shows including work at: Brooklyn Academy of Music, Hollywood Bowl, Madison Square Garden, Royal Festival Hall, Avignon Festival.
Music Supervisor
Martin Lowe
Theatre includes: ONCE (A.R.T, NYTW and Broadway), LOSERVILLE (West End), WAR HORSE, CAROLINE OR CHANGE, JERRY SPRINGER THE OPERA, A FUNNY THING HAPPENED ON THE WAY TO THE FORUM, NATION (National Theatre- UK), APPOINTMENT WITH THE WICKER MAN, THE WOLVES IN THE WALLS, (National Theatre of Scotland) MAMMA MIA! (West End, Shanghai, Tokyo, Seoul, International Tour and Stockholm), THE FULL MONTY, ONCE ON THIS ISLAND, CATS, LES MISERABLES (West End). Composition Includes: THE MISANTHROPE, THE SECRET RAPTURE, HYSTERIA (Minerva) THE BLUE ROOM (Minerva & West End), LETTICE AND LOVAGE (UK Tour), INTO EXILE, DEAR EXILE (BBC Radio 4). Recordings Include: ONCE – THE MUSICAL, MAMMA MIA!-THE MOVIE (Original Soundtrack) JERRY SPRINGER THE OPERA, MAMMA MIA! (London Cast). Martin was Musical Director for the movie version of MAMMA MIA! (Universal Pictures), and is Musical Supervisor and Orchestrator for ONCE - THE MUSICAL currently running on Broadway. He won the Tony, Drama Desk and Obie Award for his work.
Music Director
Dan Rodriguez
Theater: Music Director: Hairspray, La Cage aux Folles, Hello, Dolly!, Reagle Players; Once On This Island, Blue Spruce Theatre; Jerry Springer: The Opera, The Mystery of Edwin Drood, Speakeasy Stage Co.; Dames at Sea, Working, Northeastern University; A Little Night Music, Boston Opera Collaborative. A recent graduate of the double degree program at Oberlin College and Conservatory, where he served as the music director for many musicals and operas. He now works as a part-time faculty member at Emerson College, Northeastern University and St. Mark's School, in addition to working around the Boston area as a freelance pianist, accompanist and conductor. IRNE Award—Best Music Director, Large Theater (La Cage, Hello, Dolly!).
Film Design
Colm Dubhrosa
Movement Director
Yo-el Cassell
A.R.T: Debut Performance. Choreography/Movement Direction credits: Off-Broadway: Moonlight Interior. Film: Cultivating Stillness. In Boston: Commonwealth Shakespeare Company:Resident Choreographer: Comedy of Errors, All's Well that Ends Well. Landmark Orchestra: Symphonic Shakespeare. Lyric Theater: The Understudy. New England Conservatory: Die Fledermaus. Boston Opera Collaborative: Alicina, Little Night Music, Orpheus in the Underworld. Hubbard Sreet Dance, Washington Ballet. Faculty: Boston Ballet, New England Conservatory, Commonwealth Shakespeare Apprentice Intensive. Special Thanks to Shira and a dedication to Melodie, wife and soulmate forevermore.
Movement Director (Act III Dream Ballet)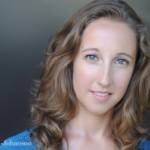 Movement Director (Act III Dream Ballet)
Ara Glenn-Johanson
Ara Glenn-Johanson is an actor, dancer, singer, and choreographer. She has been seen in San Francisco's The Lily's Revenge at The Magic Theatre, Sitting in a Circle with Erika Chong Shuch Performance Project, the international tour of Mugwumpin's This Is All I Need, and Epiphany Productions Sonic Dance Theatre's Heeliomali and Trolley Dances. She sang with The Dodos and the Magik*Magik Orchestra as part of the concert series at the San Francisco Palace of Fine Arts and SFMOMA. She has been seen on both coasts and Europe in countless underground performance experiments and improvisations; her original choreography and performance works have been curated in San Francisco at venues including ODC, CounterPULSE, Dance Mission Theatre, The Garage, and SOMArts. Ara was a 2012 Artist in Residence at the Headlands Center for the Arts. She holds a BFA in Drama (NYU/Tisch - ETW & CAP21) and an MFA in Acting (UCD).
Fight Director
Meron Langsner
ART: Debut Fight Directing Credits: Merrimack Repertory Theatre: The Fantasticks, New Repertory Theatre: Cabaret, Dessa Rose, A Streetcar Named Desire, Fool for Love, Hamlet, Stoneham Theatre: The Nutcracker, Lyric Stage Company of Boston: Man of La Mancha, Dead Man's Cell Phone, See What I Wanna See. NYC: Ensemble Studio Theatre, Circles of Light, National New Play Network Emerging Playwright Residency, Publishers include Smith & Kraus, Applause, YouthPLAYS, and McSweeney's. MA in Performance Studies, NYU Tisch School of the Arts, MFA Playwriting, Brandeis University, PhD Drama, Tufts University. Artistic Associate: Whistler in the Dark Theatre Company
Stage Manager
Katie Ailinger
A.R.T.: Trans Scripts, Part I: The Women, The Plough and the Stars, In the Body of the World, Nice Fish, The Tempest, The Lily's Revenge, The Donkey Show, Woody Sez, Futurity: A Musical By The Lisps, Ajax. Off-Broadway: Nice Fish, St. Ann's Warehouse; Nixon's Nixon, Fresh Play Festival, MCC Theater; Trial by Water, I Land, Ma-Yi Theatre. Boston area: Choice, The Second Girl, Cry of the Reed, Streamers, Huntington Theatre Company; Other Desert Cities, RED, The Divine Sister, The Great American Trailer Park Musical, SpeakEasy Stage Company; God's Ear, Pericles, Henry VIII, Actors' Shakespeare Project. Additional credits include Center Theatre Group, Theatre @ Boston Court, Milwaukee Rep, Trinity Rep, and WGBH's annual concert A Christmas Celtic Sojourn. BFA: University of Southern California (Stage Management). Proud member of Actors' Equity Association.
Additional staff
Assistant Stage Manager
Taylor Brennan
A.R.T.: Stage Manager: HEAR WORD!; Burn All Night; Notes from the Field: Doing Time in Education; 1984; O.P.C.; The Shape She Makes; The Donkey Show. Assistant Stage Manager: Bedlam's Sense & Sensibility; The Night of the Iguana; Fingersmith; RoosevElvis; Kansas City Choir Boy; Natasha, Pierre & The Great Comet of 1812; The Heart of Robin Hood; All the Way; The Glass Menagerie; The Lily's Revenge; Once. Production Associate: Prometheus Bound; The Blue Flower; Cabaret. Education/Training: Graduate of Boston University (Summa cum laude) College of Fine Arts.
Assistant Stage Manager
Chris De Camillis
A.R.T: thirty productions in fifteen years at A.R.T. as Artistic Coordinator/​​Resident Stage Manager. Broadway: Les Liaisons Dangereuses, Misery, It's Only a Play, The Glass Menagerie. Off-Broadway: Halfway Bitches Go Straight to Heaven; The Hard Problem, Pride's Crossing, Lincoln Center; Much Ado About Nothing, NYSF/​Delacorte; The Total Bent, Public Theater; Parable of the Sower, Public Theater Under the Radar Festival; Oliver Twist, TFNA. For Esch, Tommy, Jeremy, and Jan.
Assistant Director
Marissa Roberts
Kyogen Master
Vahdat Yeganeh
A.R.T.: Debut. Boston Experimental Theatre Company, director and producer: The Spurt of Blood, The Misunderstanding, There Is Another Court: An Evening with JonBenet Ramsey, Trim: The Tyger Woods Story, The Other Woman, Crying Deer, Play Strindberg; Dance of Death (Best Directing Award from KCACTF-2007). Assistant director: Nora Theatre, Underground Railway Theatre, Shakespeare Now! Theatre Company. Stage manager and actor in Iran, and director The Most Honest Murderer in The World. Film producer: Over There (Golden Alexander at THESSALONIKI film festival for the Best Future Movie-2008).
Kyogen Associate
Josh McTaggart
A.R.T. Production Dramaturgs
Morgan C. Goldstein, Fiona Kyle
Assistant to Taylor Mac
Michael Cutrupi
Michael is a producer and performance maker. As an Actor he has worked with Sydney Theatre Company, SITI Company (New York), Philippe Gaulier (Berlin), Baz Luhrmann, Kate Gaul and atyp (Australian Theatre for Young People). As a Producer he has toured shows to festivals around Australia and is an Associate Producer with House of Dogs, Mess Hall and others. Working with a diverse range of artists Michael has recently produced and performed in the world premiere of Sweet Bird andsoforth by German playwright Laura Naumann, supported by Goethe Institute and co-presented with atyp. 2010 saw the production of Anna Robi and the House of Dogs by Australian playwright Maxine Mellor and directed by Iain Sinclair which also toured as part of Brisbane Festival.
In 2011 Michael launched his production company: Fat Boy Dancing (www.fatboydancing.com) whose mission is to bring international and local artists together by producing theatre, film and television that allow an unique experience and perspective for the audience. He is the Chair and founding member of Sydney Theatre Company's Youth Advisory Panel STC YAP; providing theatregoing experiences to those under 30.
He is next working with PS122 in NYC for the COIL Festival 2013.
Assistant Fight Director
Angel Veza
Production Assistant
Matthew Nadler