The Lunch Room is A.R.T.'s weekly virtual talk show with the artists, activists, and civic leaders who are shaping our culture and communities. Join members of the A.R.T. staff for curated conversations and interactive Q&As.
Get a package to see all March episodes of The Lunch Room.
Schedule
March 9: New Massachusetts Cultural Council Executive Director Michael J. Bobbitt speaks with A.R.T. Terrie and Bradley Bloom Artistic Director Diane Paulus about his new position as the Commonwealth's most senior cultural official, his vision to catalyze the sector's growth and drive economic development as it reemerges post-pandemic, and his work to foster racial equity. Co-presented with Mass Cultural Council.
March 16: Nina Fahari, the drag persona of The Theater Offensive Executive Director and Cultural Strategist Harold Steward (they/he), and additional special guests discuss the drag art form, its place in pop culture, Boston's drag scene, and more.
March 23: Guest to be announced.
March 30: Guest to be announced.
Upcoming Guests
March 9
Michael J. Bobbitt
Michael J. Bobbitt has dedicated his professional career to arts leadership. He is a director, choreographer, and playwright. On February 1, 2021 he joined Mass Cultural Council as Executive Director, becoming the highest ranking cultural official in Massachusetts. Since March 2019 he has served as the Artistic Director of the New Repertory Theatre in Watertown, MA; immediately prior he held the same position at the Adventure Theatre-MTC in Maryland for twelve years. While in Maryland Bobbitt led the organization to be a respected theatre/training company in the DC region, as well as a nationally influential professional Theatre for Young Audiences. He led a merger with Musical Theater Center, increased the organizational budget and audience, commissioned new works by noted playwrights, transferred two shows to Off-Broadway, built an academy, and earned dozens of Helen Hayes Award Nominations, garnering eight wins. Bobbitt gained extensive experience in non-profit arts management by training at Harvard Business School's Strategic Perspectives in Nonprofit Management, The National Arts Strategies Chief Executive Program, and Cornell University's Diversity and Inclusion Certification Program. He has served as an Associate Professor of Theatre at Boston Conservatory at Berklee and volunteered on numerous non-profit boards, including Non-Profit Village, Maryland Citizens for the Arts, Leadership Montgomery, Weissberg Foundation, Watertown Public Art Commission, and ArtsBoston. Photo: Craig Bailey/Perspective Photo.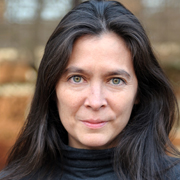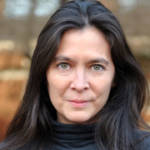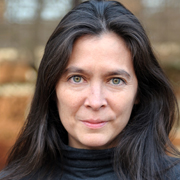 Diane Paulus is the Terrie and Bradley Bloom Artistic Director of the American Repertory Theater at Harvard University. A.R.T.: Gloria: A Life, Jagged Little Pill (currently on Broadway at the Broadhurst Theatre), ExtraOrdinary, The White Card, In the Body of the World, Waitress, Crossing, Finding Neverland (currently on US national tour), Witness Uganda, Pippin (Tony Award, Best Revival and Best Director), The Gershwins' Porgy and Bess (Tony Award, Best Revival; NAACP Award, Best Direction), Prometheus Bound, Death and the Powers: The Robots' Opera, Best of Both Worlds, The Donkey Show. Other recent work includes Cirque du Soleil's Amaluna, Invisible Thread at Second Stage, and the Public Theater's Tony Award-winning revival of HAIR on Broadway and London's West End. As an opera director, her credits include The Magic Flute, the complete Monteverdi cycle, and the trio of Mozart-Da Ponte operas. Paulus is Professor of the Practice of Theater in Harvard University's English Department and Department of Theater, Dance & Media. She was selected for Boston Magazine's 2020 and 2018 lists of Boston's 100 most influential people, the 2014 Time 100, Time magazine's annual list of the 100 most influential people in the world, and as one of Variety's "Trailblazing Women in Entertainment for 2014."
Harold Steward (they/he) is a cultural organizer and arts administrator from Dallas, TX. Harold joined The Theater Offensive in Boston as the Managing Director in June of 2017 and currently serves as Co-Producing Executive Director and oversees fund development, communications, and operations throughout the organization. Harold most recently served as Manager of the South Dallas Cultural Center, a division of the City of Dallas Office of Cultural Affairs, which provides instruction and enrichment in the arts with an emphasis on the African contribution to world culture. Harold is a member of the Board of Directors of Theatre Communications Group where he is the Co-Chair of the Equity, Diversity and Inclusion Committee and he is Chair of the Partnership Committee for The Board of Directors of the National Performance Network. He is also a Steering Committee member of the Black Theatre Commons. In 2009, Harold founded Fahari Arts Institute in Dallas after recognizing a gap in the landscape for local LGBTQ artists of color in Dallas. Fahari Arts Institute celebrated, displayed, and produced the work of queer artists from the African Diaspora. Harold is a founding member of NextGen National Arts Network and Founding Partner of Steward Cultural Development Group. Harold serves as a Cultural Equity Facilitator with Equity Quotient and an Affiliate Faculty member in the Department of Theatre Studies at Emerson College. Their current research interests include The Queer Trap Aesthetic in American Theatre and Identity Reclamation—the process in which oppressed individuals reclaim agency over their identity through cultural production.
Previous Episodes
March 2: The Conjurors' Club Creators Vinny DePonto and Geoff Kanick talk with A.R.T. Line Producer Emma Watt about their interactive, multi-magician virtual experience that aims to change the face of magic.
February 23: Catherine T. Morris talks about Boston Art & Music Soul (BAMS) Fest, the organization she founded to break down racial and social barriers to arts, music, and culture in Greater Boston, and her vision for a vibrant and inclusive arts and culture sector that celebrates all artistic talents, challenges societal perceptions, and empowers and engages audiences.
February 16 (Rebroadcast): Riccardo Hernandez (over twenty productions with A.R.T.), Mimi Lien (most recently Moby-Dick), and Scott Pask (longtime collaborator with Diane Paulus) sit down for a roundtable discussion about their careers as scenic designers in theater. A.R.T. Technical Director LT Gourzong will co-moderate this discussion. This event originally aired on October 3, 2020.
February 9: As Valentine's Day approaches, Sara Faith Alterman (author of Let's Never Talk About This Again) chats with A.R.T. Line Producers Sophie Ancival and Emma Watt about the OBERON usual suspect and favorite she co-produces, Mortified, a comic excavation of teen angst artifacts as shared by their original authors—in front of total strangers. This event will feature topics of a sexual nature and is recommended for adults.