Experience Prospero's wizardry as never before in this startling production, featuring magic created by Teller (of the legendary duo Penn & Teller). When shipwrecked aristocrats wash up on the shores of Prospero's strange island, they find themselves immersed in a world of trickery and amazement, where Tom Waits and Kathleen Brennan's Dust Bowl balladry, Teller's magic, and Pilobolus's movement animate the spirits and monsters. The Tempest is a co-production with The Smith Center for the Performing Arts in Nevada.
Standing Room Tickets
A very limited number of standing room tickets for select sold-out shows will be sold on the day of each show, in person only and only 1 ticket per person, from A.R.T. Ticket Services. The Ticket Office opens at 12:00PM.
Need to know
Grade 3 and Up
The Dust Bowl circus theme and use of stage magic make this a family-friendly production of Shakespeare's play.  The plot may be a little too complex for youngsters to follow, but prepared children age 8 and up will be taken in by the spectacle and enjoy the overall experience.  Very young children may be frightened by the loud noises and simulated storm.
Notable dates
ASL Dates:
June 3, 7:30PM
June 8, 2:00PM
Audio Described Dates:
June 4, 7:30PM*
June 7, 2:00PM*
*Touch tour 1 hour prior
Discussions
There will be post-show discussions after the following select matinee performances:
May 17, May 21, May 24, May 28, May 31, and June 4.
There will also be a post-performance discussion with Dr. Jeremy Wolfe on Tuesday, May 27, following the 7:30PM performance.
Dr. Wolfe will discuss how it is possible to miss so much of what happens right in front of your eyes.
Jeremy Wolfe is Professor of Ophthalmology and Professor of Radiology at Harvard Medical School. He is Director of the Visual Attention Lab and the Center for Advanced Medical Imaging at Brigham and Women's Hospital. His research focuses on visual search and visual attention with a particular interest in socially important search tasks in areas such as medical image perception (e.g. cancer screening) and security (e.g. baggage screening). He taught Introductory Psychology for 25 years at MIT and Harvard.
Zita Ezpeleta and Kewsong Lee
Sarah Hancock
Alan Jones and Ashley Garrett
Lisbeth Tarlow and Stephen Kay
The Cambridge Trust Company
Credits
Creative team
Adapted and directed by
Aaron Posner and Teller
A.R.T.: Debut. Teller has been the smaller, quieter half of Penn & Teller since 1975. With Penn Jillette, he has played off and on Broadway, toured in North America and Britain, and is currently the longest-running headline act in Las Vegas. Penn & Teller have written and starred in television series and specials, including eight seasons of the Emmy-nominated Showtime series "Penn & Teller: Bullshit!"; "Penn & Teller Tell a Lie" on Discovery; "Penn & Teller's Sincity Spectacular" on FX; "Behind the Scenes," a PBS children's series on the arts; "The Unpleasant World of Penn & Teller," a magic and comedy series on England's Channel 4; and the recent ITV variety series, "Penn & Teller: Fool Us." Teller has written for The Atlantic Monthly, Smithsonian, The New York Times, The Washington Post, Esquire, GQ, The New Yorker; as well as three books with Penn Jillette and two on his own. He is a frequent contributor to All Things Considered on NPR. Teller and Aaron Posner co-directed a version of Shakespeare's Macbeth. He co-wrote and directed Play Dead (Off-Broadway and Los Angeles), and co-directed the performance film. He directed Tim's Vermeer, a documentary film from Sony Pictures Classics now in theaters nationwide and on DVD/Blu-Ray in June, 2014.
Songs by
Tom Waits and Kathleen Brennan
A.R.T.: Debut. Tom Waits is an Oscar nominated songwriter, Golden Globe recipient, Grammy Award winner and Rock and Roll Hall of Fame inductee. Tom Waits and his long time collaborator and wife Kathleen Brennan were recently named number four in a list of the "100 Best Living Songwriters" published by America's Paste magazine. Waits's music is recognized for its distinctive orchestrations and arrangements. He has recorded over 20 albums including Bad As Me and appeared in well over 20 films, working with such maverick directors like Jim Jarmusch, Terry Giliam, Francis Ford Coppola, and Robert Altman.
Choreographer
Matt Kent, Pilobolus
Scenic Design
Daniel Conway
A.R.T.: Debut. Recent projects: Love in Afghanistan, Arena Stage; The Diary of Anne Frank, End of The Rainbow, Milwaukee Rep; Sucker Punch, The Secret of Sweet, The Aliens, Studio Theatre; Company, Hairspray, Chess, Sunset Boulevard, Signature Theatre; The Merry Wives of Windsor, Shakespeare Theatre. Current and upcoming productions: Sunday in the Park with George, Signature Theatre; I and You, Geva Theatre; Water by the Spoonful, Studio Theatre. Twelve nominations for Helen Hayes Award for Outstanding Set Design, most recently for Stunning, Woolly Mammoth Theatre.
Costume Design
Paloma Young
A.R.T.: The Tempest. Broadway: Peter and the Starcatcher (Tony Award). Off-Broadway: Natasha, Pierre & The Great Comet of 1812 (Lucille Lortel Award), Kazino; The Patron Saint of Sea Monsters, Fly By Night, Playwrights Horizons; Wildflower, 2econd Stage; Recall, Colt Coeur; Brooklyn Babylon, BAM NextWave. Regional: The Bandstand, Paper Mill Playhouse; Troublemaker... and You, Nero, Berkeley Repertory Theatre; Hoover Comes Alive! and A Current Nobody, La Jolla Playhouse. Ms. Young has also worked at South Coast Repertory, The Old Globe, Oregon Shakespeare Festival, California Shakespeare Theatre, Hand2Mouth and Mixed Blood among others. MFA UCSD.
Lighting Design
Christopher Akerlind
A.R.T.: Marie Antoinette, The Gershwins' Porgy and Bess, The Seagull, Britannicus, Island of Slaves, Orpheus X, Olly's Prison, Oedipus, La Dispute, Uncle Vanya, Enrico IV, Misalliance. Broadway: Rocky, The Gershwins' Porgy and Bess (Tony nomination), End of the Rainbow, Superior Donuts, Top Girls, 110 in the Shade (Tony nomination), Shining City, Rabbit Hole, Talk Radio, Awake and Sing (Tony nomination), Seven Guitars (Tony nomination), The Light in the Piazza (Tony, Drama Desk, Outer Critics, and Henry Hewes Awards).
Sound Design
Darron L West
A.R.T.: The Tempest, bobrauchenbergamerica, La Dispute, Richard II, Punch and Judy Get Divorced. Darron is a TONY and OBIE award-winning sound designer whose 33-year career spans theater and dance, Broadway, and Off-Broadway. His work has been heard in over 650 productions all over the United States and internationally in 15 countries. Additional honors include the Drama Desk, Lortel, Audelco and Princess Grace Foundation Statue Awards among many others. His soundscapes for Photograph 51, Paradise Blue, and Coal Country can be heard on Audible.
Magic Design
Johnny Thompson
A.R.T.: Debut. Johnny Thompson (The Great Tomsoni) has written, developed and provided material for magicians including Siegfried and Roy, Penn and Teller, Doug Henning, Lance Burton, David Blaine, The Amazing Jonathan. Magic consultant for Off-Broadway Play Dead, for which he won an LA Drama Critics Circle Award in the category of Illusion/Magic Design. In conjunction with Teller, he designed the magic effects for The Exorcist, Geffen Theatre. TV/Film magic advisor/consulting credits include: "Fool Us"; "Hart to Hart"; "Fantasy Island"; "One Day at a Time"; "Beyond Westworld"; The Fantasticks; Bogus; Houdini – Believe; The Magic Box.
Magic Engineering and Construction
Magic Engineering and Construction
Thom Rubino
A.R.T.: Debut. Thom Rubino started designing illusions, theatrical effects and displays over 20 years ago. In 1999, he moved to Las Vegas to continue his journey. His company, Thom Rubino Illusions, has a list of clients that include: Armani Exchange, Goldman Sachs, Gucci, Sephora, Myth Busters, Siegfried and Roy Productions, Cirque Du Soleil, and Teller. It's a privilege for me to be part of Teller's and Johnny Thompson's Tempest magic team.
Music Direction and Arrangements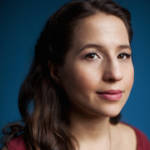 Music Direction and Arrangements
Shaina Taub
A.R.T.: Debut. Shaina Taub is a performer and songwriter. Off-Broadway: Natasha, Pierre & The Great Comet of 1812 (Princess Mary, Lortel Award nomination); Karen O's Stop the Virgens, St. Ann's Warehouse, Sydney Opera House. Recipient of the Jonathan Larson Grant, and fellowships from the Sundance Institute, MacDowell, and Yaddo. Ars Nova's 2012 Composer-in-Residence. Musical commissions in development: There's A House, Oregon Shakespeare Festival; Robin, Ars Nova. Signed in music publishing by Ghostlight/Sh-K-Boom Records and Razor & Tie. Her band plays regularly in New York. For concert listings and albums: www.shainataub.com.
Instrument Design and Wollesonics
Instrument Design and Wollesonics
Kenny Wollesen
A.R.T.: Debut. Founder of the Wollesonic Laboratories and mastermind behind Sonic Massages and the Himalayas marching band. Sound design: Great Small Works, Puppeteers Cooperative, and Imagination Explosion. Theater (as musician): Alice (dir. Robert Wilson and Tom Waits), Thalia Theatre and BAM. Composer: Macbeth (dir. Teller and Aaron Posner), Two River Theater and Folger Theatre. Worked with: Bill Frisell, Norah Jones, Tom Waits, Sean Lennon, Ben Goldberg, Laurie Anderson, Steve Bernstein, Jonas Mekas, Butch Morris, Ilhan Ersahin, Hal Wilner, John Medeski, Jim Hall, and John Zorn.
Casting
DUNCAN STEWART AND CO.DUNCAN STEWART CSABENTON WHITLEY CSA
Stage Manager
Katie Ailinger
A.R.T.: Trans Scripts, Part I: The Women, The Plough and the Stars, In the Body of the World, Nice Fish, The Tempest, The Lily's Revenge, The Donkey Show, Woody Sez, Futurity: A Musical By The Lisps, Ajax. Off-Broadway: Nice Fish, St. Ann's Warehouse; Nixon's Nixon, Fresh Play Festival, MCC Theater; Trial by Water, I Land, Ma-Yi Theatre. Boston area: Choice, The Second Girl, Cry of the Reed, Streamers, Huntington Theatre Company; Other Desert Cities, RED, The Divine Sister, The Great American Trailer Park Musical, SpeakEasy Stage Company; God's Ear, Pericles, Henry VIII, Actors' Shakespeare Project. Additional credits include Center Theatre Group, Theatre @ Boston Court, Milwaukee Rep, Trinity Rep, and WGBH's annual concert A Christmas Celtic Sojourn. BFA: University of Southern California (Stage Management). Proud member of Actors' Equity Association.
Additional staff
Associate Director
Allegra Libonati
A.R.T.: The Pirate Princess, The Light Princess, Hansel and Gretel (Director); The Snow Queen (Director/Adapter); The Donkey Show (Resident Director); The Tempest, Prometheus Bound (Associate Director), Death and the Powers: The Robots' Opera, Best of Both Worlds (Assistant Director). OBERON: Once In Hell: Dante's Inferno in 10 Dinner Courses; Matchmaker, Matchmaker, I'm Willing to Settle: A Musical Guide to Internet Dating. Broadway: HAIR (Assistant Director, Tony Award-winning Revival). Summer Theater of New Canaan: South Pacific, My Fair Lady, Carousel, Twelfth Night, Romeo and Juliet, Taming of the Shrew, A Midsummer Night's Dream, H4 (an original adaptation of Henry IV, Parts 1 and 2).
Assistant Stage Manager - A.R.T.
Assistant Stage Manager - A.R.T.
Taylor Brennan
A.R.T.: Stage Manager: HEAR WORD!; Burn All Night; Notes from the Field: Doing Time in Education; 1984; O.P.C.; The Shape She Makes; The Donkey Show. Assistant Stage Manager: Bedlam's Sense & Sensibility; The Night of the Iguana; Fingersmith; RoosevElvis; Kansas City Choir Boy; Natasha, Pierre & The Great Comet of 1812; The Heart of Robin Hood; All the Way; The Glass Menagerie; The Lily's Revenge; Once. Production Associate: Prometheus Bound; The Blue Flower; Cabaret. Education/Training: Graduate of Boston University (Summa cum laude) College of Fine Arts.
Assistant Stage - The Smith Center
Assistant Stage - The Smith Center
Erin Guernsey
A.R.T.: Debut. Graduating this spring from the University of Nevada, Las Vegas with an M.F.A. in Stage Management. Recently a stage management intern with the Broadway Company of Wicked. Credits include: Urinetown, Arcadia, Seven Guitars, Two Gentlemen of Verona and Brighton Beach Memoirs. Thanks to Mom, Dad, Chris, and Grams for your love and encouragement. Thanks to Brackley Frayer and Keith Thompson for your professional guidance and support.
Assistant Director
Magdalene Ellsworth
A.R.T.: Debut. Regional (selected): Christmas Carol, Gutenberg! The Musical!, Forever Plaid (Milwaukee Repertory Theatre); Mary Dyer (Prologue Theatre Company-Chicago); Arms and The Man (Ten Chimneys). Upcoming: Once on This Island (Shanghai Conservatory of Music) and Evita (Carthage College). M.F.A. from Western Illinois University. Magdalene is a Chicago-based theater director and educator overjoyed to be back assisting Aaron on such a phenomenal project. Love and thanks to Aaron, Teller, and Brett.
Assistant to the Directors
Susanna Wolk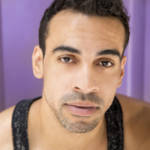 Assistant Choreographer
Manelich Minniefee
A.R.T.: Debut. Pilobolus (Principal Dancer, Dance Captain 2003-2012). Regional: The Magic Flute (Principal Dancer), Verdi Opera House, Parma Italy; Mars, Center for Performance Research. TV: "Sesame Street" (Dancer); "2007 Academy Awards Telecast" (Dancer); "Ellen"; "Live with Regis and Kelly." B.F.A. in Dance from NYU's Tisch School of the Arts.
Associate Set Designer
Andrew Cohen
Assistant Set Designers
Paige Hathaway, Joshua Madsen 
Set Design Intern
Daniel Prodsky
Associate Costume Designer
Katherine Nowacki 
Associate Lighting Designer
Brian Jones
Associate Sound Designer
Charles Coes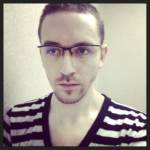 Magic Technician
Christopher Rose
A.R.T.: Debut. Christopher Rose is a magician and mystery entertainer in Las Vegas. He has performed his private show at numerous hotels on the Las Vegas Strip, including The Royal Resort, The Orleans Hotel, and The Harmon Theater which is part of Planet Hollywood. The president of the International Magician Society, Tony Hassini calls him "The greatest living mind reader." In addition, he has worked as a part of the production team (magic design) on several shows, including WonderGround and Jeff McBride's Magic at the Edge.
Levitation Illusion
John Gaughan
Metal Fabrication
Bryan Schuette
Master Electrician
Derek Wiles
Prop Acquisition
Vinny Giordano 
Special Magic Seamstress
Lynetta Welch
A.R.T. Production Dramaturg
Morgan Goldstein 
A.R.T. Voice Coach
Jeremy Sortore 
Production Assistants - The Smith Center
Katherine Davis, Crystal Murphy 
Smith Center Tech Liaison
Justin Lex
Producing Intern
Ruth Lichtman 
Understudies 
For Prospero: Louis Butelli; For Ariel: Christopher Rose
Special Thanks
William B. Collins; Beth Emelson; Janet Griffin; T. Gene Hatcher; Tony Hsieh; Penn, Emily, Moxie, and Zolten Jillette; Gabrielle Lyster; Barbara Mowat; Norm and Lupe Nielsen; Michele Osherow; Arthur Penn; Maisie Ann Posner; David G. Rosenbaum; Angel Sugg; Pam Thompson; UNLV; Erin Weaver; Judi Williams.
From the Penn & Teller office: Glenn Alai, Steven Doctors, Laura Foley, Nate Santucci, Ezekiel Zabrowski.
Special thanks to Rio All-Suites Hotel and Caesars Entertainment for hosting The Tempest in workshop at the Penn & Teller Theater.
Thanks to the following actors who participated in the developmental workshops for The Tempest: Tommy Derrah, Brittany Duff, Mark Fucik, Alexander Hernandez, Ted Hewlett, Carol Kane, Nathan Keepers, John Kuntz, Patrick Page, Mindy Woodhead, and Henry Woronicz.