ArtsEmerson Presents
the American Repertory Theater Production
By Claudia Rankine
Directed by Diane Paulus
Dramaturgy P. Carl
In The White Card, a conversation at a dinner party thrown by Virginia and Charles, an influential Manhattan couple, for up-and-coming artist Charlotte raises questions about what—and who—is actually on display. Claudia Rankine's 2014 New York Times best-selling Citizen: An American Lyric unpacked the insidious ways in which racism manifests itself in everyday situations. Now, this world-premiere play poses the question, "Can American society progress if whiteness stays invisible?"
The cast includes Karen Pittman (Broadway's Good People and Passing Strange) as Charlotte, Daniel Gerroll (Broadway's Enchanted April and Shadowlands at Off-Broadway's Acorn Theater) as Charles, Patricia Kalember (Broadway's Don't Dress for Dinner and Losing Louie) as Virginia, Jim Poulos (Broadway's The Adventures of Tom Sawyer and RENT) as Eric, and Colton Ryan (Dear Evan Hansen) as Alex.
The White Card will utilize non-traditional seating at the Emerson Paramount Center's Robert J. Orchard Stage. Patrons will be assigned specific seating locations at a later date.
ACT II
Following performances of The White Card, audiences are invited to remain in the theater for Act II, a facilitated conversation about the play. Click here to learn more about Act II and associated initiatives.
READ MORE, DO MORE
Looking for more spaces to continue the conversation or take action? This resource list has some suggestions about resources to engage and local organizations to connect with following the play.
Read more
Visit our Toolkit Library to access the The White Card Toolkit for information, articles, and activities about the show.
Read the program note from playwright Claudia Rankine and dramaturg P. Carl.
Read More, Do More
Consult this resource list to foster action and extend the conversations and scholarship created within the Citizen Read and Act II events associated with The White Card.
Was Charlottesville the Exception or the Rule?
by Clauda Rankine in The New York Times Magazine
Learn about Citizen Read, a dynamic project exploring the construction of race and identity in America through Claudia Rankine's 2014 New York Times bestselling book of poetry Citizen: An American Lyric, sponsored by ArtsEmerson and American Repertory Theater.
Read the program for this production here.
Read more in the A.R.T. Guide about The White Card and other upcoming productions.
Notable dates
ASL Dates
March 31 at 2PM
Audio Described Dates
March 18 at 2PM
Age Appropriateness
Recommended for grades 9+
The White Card is commissioned by ArtsEmerson, Boston, MA, and American Repertory Theater, Cambridge, MA.
Credits
Creative team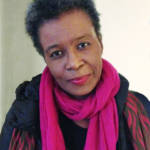 Playwright
Claudia Rankine
Claudia Rankine is the author of five collections of poetry, including Citizen: An American Lyric and Don't Let Me Be Lonely; two plays including Provenance of Beauty: A South Bronx Travelogue; numerous video collaborations, and is the editor of several anthologies including The Racial Imaginary: Writers on Race in the Life of the Mind. For Citizen, Rankine won the Forward Prize for Poetry, the National Book Critics Circle Award for Poetry (Citizen was also nominated in the criticism category, making it the first book in the award's history to be a double nominee), the Los Angeles Times Book Award, the PEN Open Book Award, and the NAACP Image Award. A finalist for the National Book Award, Citizen also holds the distinction of being the only poetry book to be a New York Times bestseller in the nonfiction category. Among her numerous awards and honors, Rankine is the recipient of the Bobbitt National Prize for Poetry, Poets & Writers' Jackson Poetry Prize and fellowships from the Guggenheim Foundation, the Lannan Foundation, the MacArthur Foundation, United States Artists, and the National Endowment of the Arts. She is a Chancellor of the Academy of American Poets and teaches at Yale University as the Frederick Iseman Professor of Poetry.
Photo: John Lucas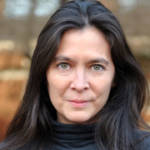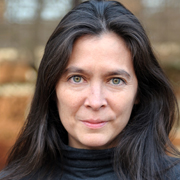 (she/her) Diane Paulus is the Terrie and Bradley Bloom Artistic Director of the American Repertory Theater at Harvard University. A.R.T.: WILD, Gloria: A Life, Jagged Little Pill, ExtraOrdinary, The White Card, In the Body of the World, Waitress (currently on US National Tour), Crossing, Finding Neverland, Witness Uganda, Pippin (Tony Award, Best Revival and Best Director), The Gershwins' Porgy and Bess (Tony Award, Best Revival; NAACP Award, Best Direction), Prometheus Bound, Death and the Powers: The Robots' Opera, Best of Both Worlds, The Donkey Show. Other work includes Cirque du Soleil's Amaluna, Invisible Thread at Second Stage, and the Public Theater's Tony Award-winning revival of HAIR on Broadway and London's West End. As an opera director, her credits include The Magic Flute, the complete Monteverdi cycle, and the trio of Mozart-Da Ponte operas. Paulus is Professor of the Practice of Theater in Harvard University's English Department and Department of Theater, Dance & Media. She was selected for Boston Magazine's 2022, 2020, and 2018 lists of Boston's 100 most influential people, the 2014 Time 100, Time magazine's annual list of the 100 most influential people in the world, and as one of Variety's "Trailblazing Women in Entertainment for 2014."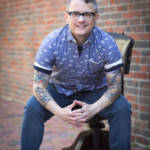 P. Carl is a distinguished artist in residence at Emerson College in Boston. He is also a writer and lecturer on theatre, gender, inclusive practices, and innovative models for building community and organizations. He is an accomplished theatre artist most recently served as a key creative collaborator (dramaturg and producer) on a range of diverse projects including Claudia Rankine's new play, The White Card, Melinda Lopez's Mala (2017 Elliot Norton Award for Outstanding New Script), Jessica Blank and Erik Jensen's How to Be a Rock Critic, and Deborah Stein and Suli Holum's The Wholehearted. Dr. Carl is the founder of the journal HowlRound and co-founder of the subsequent online platform HowlRound Theatre Commons. In 2017, Dr. Carl was given a prestigious Art of Change Fellowship from the Ford Foundation, was named Theatre Person of the Year in 2015 (National Theater Conference), and was named an alumnus of notable distinction from the University of Minnesota. His former positions include director of HowlRound Theatre Commons, co-artistic director of ArtsEmerson (Emerson College), director of artistic development at Steppenwolf Theatre Company, and producing artistic director at The Playwrights' Center, Minneapolis. Dr. Carl holds a PhD in comparative studies in discourse and society from the University of Minnesota, and is currently working on his memoir, Becoming a White Man.
Scenic Design
Riccardo Hernandez
A.R.T.: Over twenty productions, including most recently, Jagged Little Pill, The White Card, Arrabal, Notes from the Field: Doing Time in Education, The Gershwins' Porgy and Bess, Prometheus Bound, Best of Both Worlds, The Seagull, Julius Caesar, Britannicus, and Marat/Sade. Broadway: Indecent, The Gin Game; The Gershwins' Porgy and Bess; The People in the Picture; Caroline, or Change, National Theatre London; Elaine Stritch: At Liberty, Old Vic; Topdog/Underdog, Royal Court; Bells Are Ringing; Parade (directed by Hal Prince, Tony, Drama Desk nominations); Bring in 'da Noise, Bring in 'da Funk, The Tempest. Recent productions include: The Skin of Our Teeth, TFANA; The Invisible Hand (Henry Hewes Design Award); Red Speedo (Drama Desk Nomination); Grounded (directed by Julie Taymor). International: Théâtre du Châtelet, Avignon (Cour d'honneur Palais des Papes); Oslo, National Theatre; Abbey Theatre. Recipient, Obie Award for Sustained Excellence in Design. Hernandez is on the faculty at Yale School of Drama.
Costume Design
Emilio Sosa
Lighting Design
Steven Strawbridge
Stephen Strawbridge (lighting designer, Richard II) has designed over one hundred plays, operas, and dance/theater works on Broadway, Off-Broadway, at regional theaters across the country, and internationally. Recent work includes La Boheme, Ariodante, and Orfeo ed Euridice for New York City Opera and Glimmerglass Opera; Rigoletto for the Dallas Opera; School for Scandal and A Christmas Carol for the McCarther Theatre; and Cosi fan Tutte for Houston Grand Opera; as well as Ahab's Wife for Spencer/Colton Dance; Martha Clarke's An Uncertain Hour for Lincoln Center and the Netherlands Dance Theatre; and Robert Wilson's Hamlet, A Monologue, at Lincoln Center and the Alley Theatre in Houston. Mr. Strawbridge is an associate professor of design and co-chair of the Design Department at the Yale School of Drama.
Sound Design
Will Pickens
A.R.T./ArtsEmerson: The White Card. Broadway: M. Butterfly, Indecent, Dames at Sea, Honeymoon In Vegas, The Realistic Joneses, Bronx Bombers, A Time To Kill, Death of a Salesman. Off-Broadway: Woodshed Collective, Ars Nova, Ma-Yi, NYTW, MCC, Roundabout, Origin Theatre Company. Regional: The Old Globe, Asolo Theater, Berkeley Rep, TheaterWorks Hartford, Barrington Stage Co., Wilma. A proud member of USA 829 and TSDCA.
Projection Design
Peter Nigrini
A.R.T.: Witness Uganda. Broadway: A Doll's House, Part 2; Amélie; Dear Evan Hansen; An Act of God; The Heidi Chronicles; The Best Man; Fela!; 9 to 5. Other theater: Grounded, Here Lies Love, Public Theater; Wakey, Wakey, Signature; The Elaborate Entrance of Chad Deity, 2econd Stage; Notes from Underground, Yale Rep; The Grace Jones Hurricane Tour, Rent, New World Stages; Real Enemies, BAM Next Wave Festival; Blind Date, Bill T. Jones; No Dice, Life & Times (Burgtheater, Vienna), Nature Theater of Oklahoma. Upcoming: Lucia di Lammermoor, Santa Fe Opera; The SpongeBob Musical, Broadway 2017/18.
Casting
Stephen Kopel, CSA
A.R.T.: We Live in Cairo; Jagged Little Pill; The White Card; Trans Scripts, Part 1: The Women; Witness Uganda; O.P.C.; The Glass Menagerie; Once; Ajax; The Blue Flower; Johnny Baseball; Best of Both Worlds. Casting director for Roundabout Theatre Company. Broadway: Caroline, or Change; Trouble in Mind; Moulin Rouge; Jagged Little Pill; Kiss Me Kate; The Play That Goes Wrong; Beautiful: the Carole King Musical; Sunday in the Park with George; Amélie; Violet; Winslow Boy; The Glass Menagerie; Mystery of Edwin Drood; Harvey; Don't Dress for Dinner; Once; Road to Mecca; On A Clear Day…; Anything Goes; Brief Encounter; Scottsboro Boys; Sondheim On Sondheim; Hedda Gabler.
Associate Director
Carl Cofield
A.R.T./ArtsEmerson: The White Card. Off-Broadway: Dutchman (AUDELCO nomination, Best Director), Classical Theatre of Harlem/National Black Theatre; The Tempest, Macbeth (AUDELCO nomination, Best Director), Classical Theatre of Harlem; Will Power's The Seven, Connelly Theater. Regional: One Night in Miami (Huffington Post best of L.A. 2013; N.A.A.C.P. Award, Best Director; L.A. Drama Critics Circle, and others), Rogue Machine Theatre/Denver Center Theatre; A Raisin in the Sun, Two River Theater Company; Henry IV, Part 2, OSF; Disgraced, Denver Center Theatre; Camp David (Assistant Director, world premiere reading at Camp David for President and First Lady Carter). Teaching: New York University, The New School. Education/Training: MFA, Columbia University.
Production Stage Manager
Sharika Niles
A.R.T.: The White Card, Finding Neverland, The Gershwins' Porgy and Bess. Broadway: Tina – The Turner Musical, The Play That Goes Wrong, The Color Purple (Revival), Finding Neverland, Motown, Pippin, The Gershwins' Porgy and Bess. Off-Broadway: The Tempest, Richard III, Well, Take Me Out, A Winter's Tale, Suburbia.
Additional staff
Assistant Stage Manager
Alex Eberle
A.R.T.: We Live in Cairo, ExtraOrdinary, Jagged Little Pill. A.R.T./ArtsEmerson: The White Card. National Tour: The Book of Mormon (ASM), Finding Neverland (ASM), Anything Goes (PSM). International Tour: Shrek The Musical (PSM), Beauty and the Beast (PSM). Regional: Roundabout Theatre Company, The Public Theater, The Old Globe, Barrington Stage Company, Triad Stage. Education/Training: BFA, University of North Carolina School of the Arts.
Assistant Director
Halle Morse
A.R.T.: The White Card. Broadway: Mamma Mia! (Lisa). National Tour: Hello, Dolly! (Minnie Fay). Off-Broadway: A Midsummer Night's Dream (Hermia), Classical Theatre of Harlem; The Marvelous Wonderettes, Kirk Theatre. Regional: Rent (Mimi), Pioneer Theatre Company; Les Misérables (Eponine), Fireside Theatre, Hairspray (Inez), Sacramento Music Circus; Disney's The Little Mermaid, The MUNY. Theater Management & Producing: T. Schreiber; Joe's Pub/The Public; Classical Theatre of Harlem; National Black Theatre. Education/Training: BFA, Cincinnati Conservatory of Music.
Assistant Scenic Designer
Claire Deliso
Assistant Costume Designer
Heather Stanley
Assistant Lighting Designer
Zach Molin
Projections Programmer
Seaghan McKay
Front of House Mixer
Justin Vining
A.R.T. Institute Production Dramaturg
Rebecca Curran
Act II Facilitator Trainer

Act II Facilitator Trainer
Stacy Blake-Beard
Stacy Blake-Beard, Ph.D. is the Deloitte Ellen Gabriel Professor of Women and Leadership at Simmons College's School of Management, where she teaches organizational behavior. She is also Faculty Affiliate at the Center for Gender in Organizations at Simmons. Dr. Blake-Beard served as Visiting Faculty at the Indian School of Business in Hyderabad, India for 8 years and is currently Visiting Faculty with the Vedica Scholars Programme for Women in Delhi, India. Prior to joining Simmons, Dr. Blake-Beard was faculty at the Harvard University Graduate School of Education. She has also worked in sales and marketing at Procter & Gamble and in the corporate human resources department at Xerox. Dr. Blake-Beard holds a BS in Psychology from the University of Maryland at College Park and an MA and a Ph.D. in Organizational Psychology from the University of Michigan.
Dr. Blake-Beard's research focuses on the challenges and opportunities offered by mentoring relationships, with a focus on how these relationships may be changing as a result of increasing workforce diversity. She is particularly interested in the issues women face as they develop mentoring relationships. She also studies the dynamics of formal mentoring programs in both corporate and educational settings. Dr. Blake-Beard has published research on gender, diversity, and mentoring in several publications including the Journal of Career Development, the Academy of Management Executive, the Psychology of Women Quarterly, Journal of Management Development, the Journal of Business Ethics, Human Resource Management Journal and The Diversity Factor. Dr. Blake-Beard is co-editor of a volume focused on women's careers (Handbook of Research on Promoting Women's Careers) and a forthcoming volume on mentoring (Mentoring Diverse Leaders: Changing People, Processes and Paradigms). She has received a 2010-2011 Fulbright Award to support her project, entitled "Systems of Sustenance and Support: Exploring the Impact of Mentoring on the Career Experiences of Indian Women," in partnership with the Center for Leadership, Innovation and Change at the Indian School of Business in Hyderabad, India.
Dr. Blake-Beard's most recent collaboration is with Stanford University's Clayman Institute for Gender Research on their Voice & Influence videos. She is also starting a three year term as a Representative for the Board of Governors for the Academy of Management. Dr. Blake-Beard has been affiliated with the advisory board of a number of organizations, including MentorNet, Teen Voices, the Harvard Project on Tenure, and the Harvard Medical School Center for the Study of Diversity in Science. Dr. Blake-Beard has been the recipient of numerous grants and fellowships, including awards from the National Science Foundation, the Ford Foundation and the Robert Toigo Foundation. She has given seminars for and consulted on a wide range of topics, including effectively leveraging diversity, implementing formal mentoring programs, gender and leadership, bystander awareness training, unconscious bias, managing visibility, career action planning and team-building. Organizations with which she has consulted include Infosys, EMC, Hewlett Packard, Jobs for the Future, The Partnership, IBM, Cisco, The Robert Toigo Foundation, Bank of America, Chase Manhattan Bank, PricewaterhouseCoopers, Swissotel, PepsiCo, Goldman Sachs, Intel, Linkage, AstraZeneca, Eli Lilly, Boston Chamber of Commerce, The Conference Board, Massachusetts General Hospital, Brigham and Women's Hospital, Cambridge Hospital, Boston University, Connecticut College, University of Connecticut, University of Michigan, University of Texas, University of California, Harvard University, Boston Public School District, The PhD Project, The Compact for Faculty Diversity, and New Leaders for New Schools.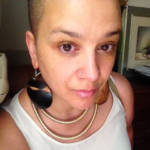 Act II Facilitators
Bethany M. Allen
Bethany M. Allen is a mother, writer, and community organizer. After working as a facilitator on Notes from the Field: Doing Time in Education, she returned to the A.R.T. to moderate Act II conversations for Trans Scripts and The Bitter Game. Her organizing work focuses on creating opportunities for radical, deep connections within and across communities to promote transformational change rooted in racial and gender justice and the belief that everyone deserves to be free.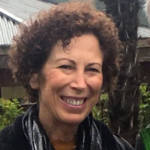 Act II Facilitators
Betsy Bard
Betsy Bard is a social worker and the Manager of First Steps Day Care at Cambridge Rindge and Latin School. She is also a teaching artist and playwright for Central Square Theater. Her plays are works of investigative theater. Circle Up, which is her current play, explores the academic/opportunity gap and is currently on tour in the Boston area. Betsy was a facilitator for Anna Deavere Smith's Notes from the Field at the A.R.T.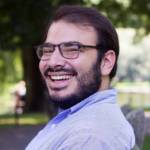 Act II Facilitators
Kevin Becerra
Kevin Becerra currently works as the Artistic Engagement Manager at ArtsEmerson, where he produces events and facilitates conversations between artists and audiences. Previous positions include National New Play Network Producer in Residence at Actor's Express in Atlanta and Allen Lee Hughes New Play Producing Fellow at Arena Stage in Washington, DC. Kevin trained as a Dramaturg at the University of Arizona.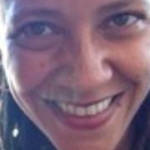 Act II Facilitators
Lizzy Cooper Davis
Lizzy Cooper Davis is an artist and scholar interested in how the arts can facilitate community conversation, resistance, and change. She has performed nationally as an actor, collaborates regularly with artists and organizers, and teaches at Emerson College.
Act II Facilitators
Robert Duffley
(he/him) A.R.T.: We Live in Cairo, Endlings, O.P.C. Recent credits: Claudia Rankine's HELP (dir. Taibi Magar), The Shed; We Hear You: A Climate Archive (National Theatre of Sweden/Georgetown University/Swedish Embassy DC); Miranda Rose Hall's A Play for the Living in a Time of Extinction (currently touring Europe with original direction by Katie Mitchell); The Uncle Geoff Magic Show, Target Margin Theatre Labs. Publications: works for Howlround, Routledge's Contemporary Theatre Review, and Six by Eight Press. Editor & Associate Dramaturg, A.R.T.; Dramaturg, LubDub Theatre Co; Affiliated Faculty, Emerson College.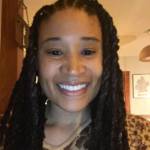 Act II Facilitators
Ashley Herring
Ashley Herring is privileged to work with young artists at a charter school in Dorchester. Ashley loves to gather with people, especially black people, and create art that heals and reveals. Ashley believes that #BlackLivesMatter.
Act II Facilitators
Trina Jackson
As the Practice Leader for Community Engagement at TSNE MissionWorks, Trina manages the Inclusion Initiative, a grant program which funds cross-sector, collaborative work for economic justice in communities of color. Her background includes facilitating community dialogues, and consulting on issues of anti-oppression, civic engagement, economic justice, racial justice, leadership development, collaboration, and movement building.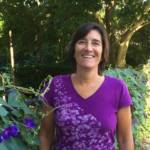 Act II Facilitators
Kathy McDonough
Kathy McDonough is an assistant professor of education at Wheelock College who focuses on supporting the development of teachers' sociopolitical consciousness related to issues of race and intersecting identities. She was an Act II facilitator for Anna Deveare Smith's Notes from the Field: Doing Time in Education at the American Repertory Theater and is currently co-facilitating professional development courses in area school districts to build racial literacy and address issues of equity and inclusion.
Act II Facilitators
James Montaño
Act II Facilitators
Brenna Nicely
Brenna Nicely (she/they) is an educator, arts administrator, facilitator, and fiber artist who serves as the Education and Engagement Director at the American Repertory Theater, a Teaching Fellow at Harvard University, owner of FreshWeft Handmade fiber arts, and an Alumni Co-Organizer for artEquity. Recent production credits include work at A.R.T., Boston Experimental Theatre, Fort Point Theater Channel, Moscow Art Theatre, and Goethe-Institut Boston.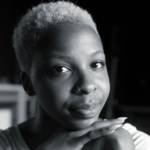 Act II Facilitators
Destiny J. Polk
Des Polk a Boston based performance and teaching artist, producer, and founder of art-activist platform Radical Black Girl. Audacious, unapologetic and empowered in self-knowledge, she invites her communities to self-transformation through art. She has been dancing professionally for 16 years and sharing her poetry with audiences small and large for 9 years. She is concerned about speaking truth to a country that attempts to rewrite its own history while having actively tried to suppress African and Native American history and culture. She is also deeply passionate about advocating for marginalized groups of people, especially low-income communities of color, womxn of color and young self identifying black girls.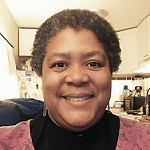 Act II Facilitators
Leslie Sterling
The Rev. Leslie K. Sterling ("Amma Leslie") is an Episcopal priest serving a parish in Central Square Cambridge. Through preaching, public speaking and political commentary, her life proclaims the message that "Christian" does not mean "conservative," "bigoted" or "Republican". Liberal people of faith have been actively involved with every social justice movement in the history of our country, and current political realities inspire her to fight for inclusive justice with more passion than ever before.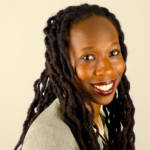 Act II Facilitators
Aba Taylor
Aba Taylor has spent the last two decades working for social justice as an educator, facilitator, community organizer, consultant and nonprofit executive. Aba has trained with People's Institute for Survival and Beyond, Race Forward, VISIONS, United for a Fair Economy and a host of other institutions, and has most recently designed and facilitated racial justice trainings for the Boston Latin School, YWCA Boston, the Alliance for Nonprofit Management, and myriad groups throughout Greater Boston.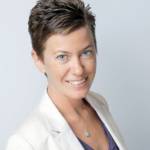 Act II Facilitators
Maureen White
Maureen White is an artist, consultant, and coach based in Boston. Her work is focused on engaging communities to work collaboratively to address social justice issues, particularly racial equity. She helps organizations and individuals to gain clarity about where they are and where they want to go, and facilitates the development of strategies to get there. Maureen holds a B.A. in Urban Studies and Public Policy from Boston University.
Production Assistant
Juliet Mazer-Schmidt
Substitute Production Stage Manager (March 20 - April 1)
Substitute Production Stage Manager (March 20 - April 1)
Tareena D. Wimbish
A.R.T.: The White Card, The Donkey Show, Dragon Mama (workshop). Regional: Mr. Joy, ArtsEmerson; The Colored Museum, Huntington Theatre Company; The 39 Steps, David Steinberg: That Could Turn Into Something Big…or Not, La Jolla Playhouse; Kingdom, Old Globe; A Christmas Carol, Goodman Theatre. International: Death of a Salesman, Theater Mitu (UAE); Multiple Productions, KunstKulturQuartier (Germany). Touring: Gazillion Bubble Show, Martian Ent.; The 39 Steps, Windwood. Workshops: Whisper House, ArtsEmerson; Gary, A Sequel to Titus Andronicus, Bootheel, whisper fish, Mankind, HowlRound; K‑I‑S‑S‑I‑N‑G, The Magician's Daughter, Huntington Theatre Company. Events: A Celebration of Harvard Artists, A.R.T./ Harvard University ARTS FIRST; Arts in Action, La Jolla Playhouse; The Walking Dead Escape, AMC TV/Skybound Comics. Career: Tareena is the Operations Manager & Executive Administrator for the Office of the Arts at Emerson College. Education: MFA, Stage Management, UC San Diego.
Substitute Assistant Stage Manager (March 13 - April 1)
Nicole Catalano
Understudies
For Virginia: Laura Yumi Snell
For Eric: Michael Scott Gomez, Ryan Rhue
For Charles: Rafael Marinho, Nathaniel Weiss
For Charlotte: Adobuere Ebiama, Me'Lisa Sellers, Erin Nicole Washington
For Alex: Joel Derby, Jesse Charles Friedman